https://arstechnica.com/science/2023/05/disease-detectives-gathered-at-cdc-event-a-covid-outbreak-erupted/
Disease detectives gathered at CDC event—a COVID outbreak erupted
Some attendees reportedly did not mask, distance, or take other precautions.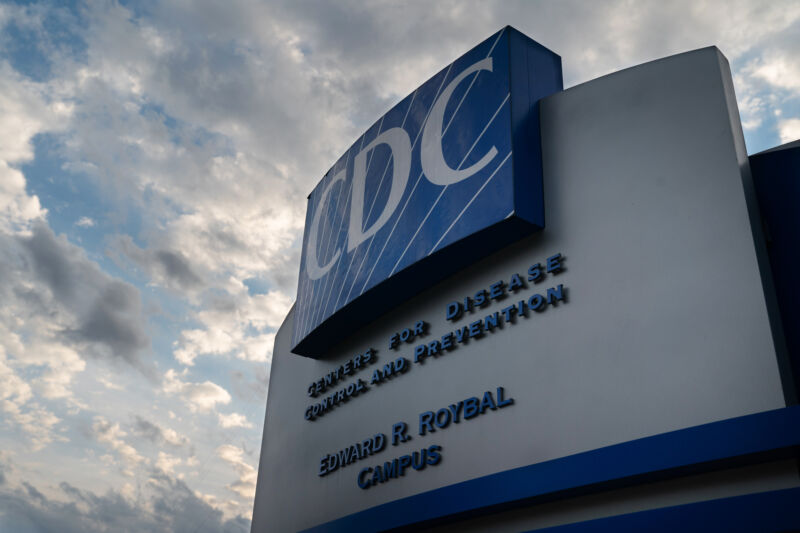 Disease detectives with the Centers for Disease Control and Prevention are on the case of a new COVID-19 outbreak—the one at their very own conference, which has sickened around 35 attendees as of Tuesday.
Last week, the CDC hosted the 2023 Epidemic Intelligence Service (EIS) Conference in Atlanta, the first time the conference has been held in person since 2019. The annual event, which dates back seven decades, was fully virtual last year and was canceled entirely in 2020 and 2021 while EIS officers were immersed in the pandemic response.
"The COVID-19 pandemic has been hard on everyone and especially for our public health workforce. … We are thankful you are back with us at the EIS conference," EIS leaders wrote in the preface of this year's conference agenda, celebrating the return of the in-person gathering.
But signs of trouble turned up quickly. Several attendees reportedly tested positive during the conference, which spanned Monday, April 24 to Thursday, April 27, and drew about 2,000 participants. Some told The Washington Post that moderators at the conference warned several times about positive cases. CDC spokesperson Kristen Nordlund told Ars in an email that EIS leaders noted the cases during the closing session of the conference. The conference leaders also canceled an in-person training, emailed all officers with current CDC guidance, and offered to extend the hotel stays of sick attendees who needed to isolate, according to the Post. (See link for article)
_________________
**Comment**
The irony here is palpable.
This article proves that absolutely nothing has been learned from the public health COVID nightmare on steroids.
The corrupt CDC/HHS, while receiving billions in public tax dollars, advertises and colludes with Big Pharma & Big Media, receives private funding through an "independent nonprofit,"admits it completely bungled the COVID pandemic, but offers no meaningful solutions, and continues to insist on worthless, dangerous public health measures.  They blame "muddled messaging."
Corrupt public health authorities continue to make catastrophic errors on virtually all data & information they supply but they refuse to correct anything.  Then they simply hide data that is inconvenient.
Testing positive on the COVID test is an absolute joke and everyone on the planet seems to know this but the CDC.  Remember, this test doesn't distinguish between COVID and the flu and without any corresponding symptoms is meaningless. Nobody ever talks about symptoms and the fact COVID has a 99.9% recovery rate by DOING NOTHING.
35 attendees testing positive means nothing.

The conference followed current CDC guidance.

  CDC guidance should be abolished NOW!  It's a joke.
Of course the article must continue spinning the fear narrative and pushing mask, isolation, and injection propaganda.  Seriously, they don't work.  At all.  The fact that attendees were "all likely up to date on their 'vaccinations'" proves the point!  These measures are worthless.  Stop it.
Also in keeping the fear narrative alive, the article makes sure to announce that while official case counts are among the lowest now, monitoring and reporting has fallen dramatically – so it's probably much, much worse!  Be afraid!  Be Very afraid!
Then they throw in the completely fantastical zinger that 250 people are dying every day due to COVID, and millions have developed long COVID.
The article ends with "Americans have moved on from the pandemic and no longer regard COVID-19 as an urgent threat."  If they would have been honest from the get-go – nobody would have considered this an urgent threat ever, but they didn't.
With the public health "emergency" set to lift next week the 'powers that be' must continue the fear that it ain't over.  No, it isn't because a virus, is a virus, is a virus and will be with us until the end of time.  Get over it.  Move on.
Parting shot:  CDC continues to recommend – despite all logic, science, and reason, that 6 month olds on up stay up to date with the clot shots.  They continue to state, despite reality, that these gene therapy injections are "effective at protecting people from getting seriously ill, being hospitalized, and dying," which is all an absolute crock.  They aren't needed at all.  They also continue fail to mention that thousands are being maimed and killed after getting these things, that FOIA documents disprove their claims, and that corrupt governments colluded to hide adverse reactions ….
The CDC, NIH, HHS, and FDA need to be disbanded forever.