https://www.lymedisease.org/tick-borne-diseases-in-maine/
Record numbers of tick-borne diseases in Maine this year
Sept. 30, 2022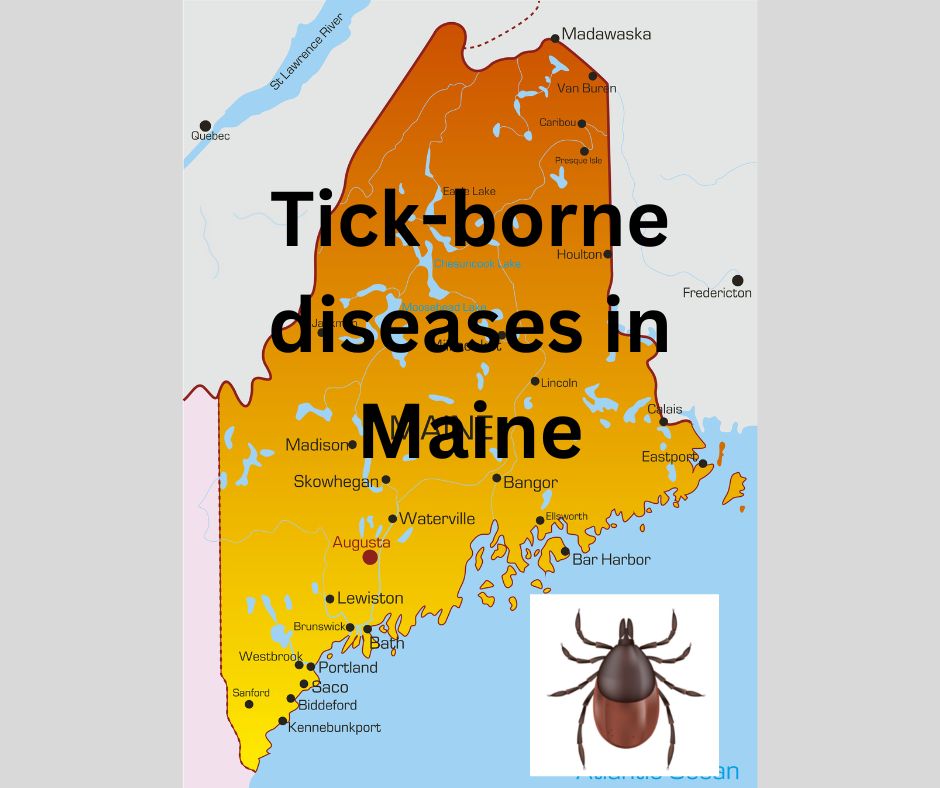 Maine is on track to break records for several tick-borne diseases this year.
In a news release this week, the Maine Center for Disease Control and Prevention reported more than 1,900 cases of Lyme disease so far in 2022. This compares to about 1,500 last year.
The agency also recorded nearly 700 cases of anaplasmosis, over 160 cases of babesiosis, 10 cases of hard tick relapsing fever and four cases of Powassan encephalitis.
"This is a record high for Powassan encephalitis cases," the agency said. "Maine is also on track to break records for anaplasmosis, babesiosis and Lyme disease cases this year."
For more: