Dr. Bruchet is the doctor who spoke at a rally at Lions Gate Hospital that exposed the stillborn deaths in babies whose mothers had received the COVID shots.  It appears the 'powers that be' want him quiet.
https://drtrozzi.org/2022/01/10/heroic-dr-mel-bruchet-md-80-years-old-handcuffed-drugged-and-imprisoned-for-warning-us/  Video Here
Heroic Dr Mel Bruchet MD, 80 years old, handcuffed, drugged, and imprisoned for warning us.
This video may be seen in 3 parts. The first hour was held with Dr Nagase alone during the time that Dr Bruchet was initially missing, drugged and locked up. Dr Nagase relates the events of Br Bruchet's abduction by police and his abuse within the covid-agenda dominated BC health "care" system. In the second half of the first hour, Dr Nagase shares the story of a 43 year old father of three, whose in hospital covid "treatment", best described as criminal assault, ended with his death. The second hour of the video is an interview with Dr Bruchet also present. This was held after he had endured the weeks of abuse and incarceration spanning Christmas and New Years. See what you think: is Dr Bruchet crazy and demented, or intelligent and wise? (See link for article)
_________________
**Comment**
The AMA, APHA, and ASHP also are threatening doctors who dare defy the accepted narrative. 
For more:
____________________
https://thenewamerican.com/i-know-for-a-fact-hcq-and-ivermectin-work-to-treat-covid/  Videos Here
"I Know for a FACT HCQ and Ivermectin Work to Treat COVID!"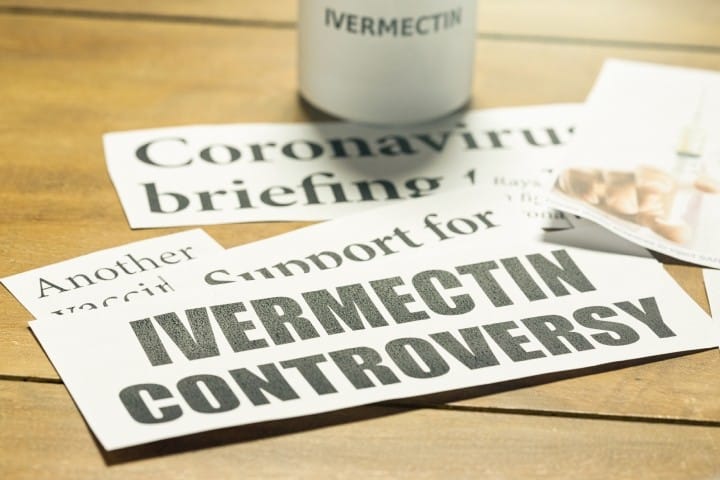 Forget the "novel virus." The quest for "novel" COVID drugs and the profits they bring have been the real problem all along. So said Dr. Pierre Kory, the Wisconsin intensive care physician and lung specialist who reportedly treated hundreds of congressmen for coronavirus with a medication that's apparently not good enough (or too good?) for the rest of us: ivermectin.
Kory made his comments this past weekend on Maria Bartiromo's show Sunday Morning Futures, on which he appeared with Senator Ron Johnson (R-Wis.). After he remarked on how a medical establishment corrupted by money has denied Americans simple, inexpensive, life-saving medical care, host Bartiromo exclaimed, "That is disgusting! I know for a fact that hydroxychloroquine and ivermectin work to treat COVID!"
To this, Kory nodded in obvious agreement.  (See link for article & videos)

__________________
Summary:
Two years in and there's still no official treatment – just the fast-tracked, experimental, dangerous contaminant riddled COVID injections & toxic remdesivir, deathly ventilators, and ineffective molnupiravir which causes birth-defects in rats.
Internist Dr. Syed Haider has treated more than 4,000 COVID-19-positive patients so far with only five needing to be hospitalized, none of which have died.
In a video Dr. Haider states he's used many off-label meds successfully for COVID including:
Please also see the other video (Approx. 10 Min) from the top link where WI Senator Johnson, Dr. Carson, and Dr. Kory discuss COVID treatments.

Dr. Kory reveals OZ behind the curtain: a broken system that ignores cheap, generic, safe drugs with dozens of studies backing them, but only embraces expensive, novel, unsafe treatments that don't work.
FLCCC, the international group Dr. Kory is a part of, is inundated with requests from sick people who are in despair because they can not access to these medicines as most doctors won't prescribe and pharmacies won't fill them because health agencies, acting in lock-step with Big Pharma, are sending threatening letters scaring doctors and pharmacists.  Dr. Kory states, "It's a war out here."