https://petermcculloughmd.substack.com/p/acute-psychosis-after-covid-19-vaccination
Acute Psychosis after COVID-19 Vaccination
Alarming Manuscripts Report Acute Neuropsychiatric Symptoms
By Peter A. McCullough, MD, MPH
Unvaccinated patients have mentioned half-jokingly that COVID-19 vaccination in friends and family makes some of them "crazy." While I have always brushed this off as fear driven vaccine ideology taking over common sense in some zealots, the building literature on neuropsychiatric symptoms is alarming. There are now ~10 papers describing headache, fever, and a range of acute neuropsychiatric symptoms after both mRNA and adenoviral COVID-19 vaccination. The strong bias among editors and publishers has kept countless papers out of the mainstream medical media, hence one has to look far and wide to find information on the topic of vaccine safety. Borovina et al, from Croatia described three cases of acute headache followed by psychosis. (See link for article and study)
_______________
Important excerpt:
One of the cases progressed to attempted suicide with a knife stabbing to the abdomen requiring emergency abdominal surgery.

As a doctor I am disturbed by medical evidence demonstrating gene coded SARS-CoV-2 Wuhan Institute of Virology Spike protein in the human brain after vaccination. I wonder how many subtle changes go clinically unrecognized.
McCullough rightly states that every suicide after Dec. 2020 should be investigated and the brand, doses, and dates of "vaccination" should be recorded and noted. Unfortunately, none of this will happen. It's all #ABV (anything but the vaccine).
For more:
_________________
https://www.medpagetoday.com/infectiousdisease/covid19vaccine/102923
Moderna Booster Vaccine Singled Out for Chronic Hives
— Chronic spontaneous urticaria more frequent when compared with Pfizer's mRNA vaccine
The monovalent Moderna COVID-19 booster vaccine may be associated with an elevated risk for new-onset chronic spontaneous urticaria (CSU), or hives lasting more than 6 weeks, according to a Swiss study.
Among people who got an mRNA COVID vaccine booster and had new-onset hives reported to local allergists, 90% had vaccination precede CSU in the canton of Vaud during the study period, as did 81% of patients in the nationwide cohort, reported Yannick Daniel Muller, MD, PhD, of the University of Lausanne in Switzerland, and coauthors. (See link for article)
_______________
**Comment**
Predictably, the authors still want everyone to get "vaccinated," and take the safe route by stating more research is needed. They state that Moderna shots contain higher doses of mRNA and are more immunogenic than Pfizer shots, although both are clearly linked to a multitude of adverse events and death. The Vaccine advisory committee unanimously endorsed the FDA's plan to harmonize the primary and booster shots to contain a bivalent composition with components targeting BA.4/5 and the original SARS-CoV-2 strain, eliminating the original monovalent products. Both are deplorable and useless.
________________
https://www.bloomberg.com/news/articles/2023-02-01/merck-s-mrk-covid-drug-linked-to-viable-spreading-mutants-study-says
Merck Covid Drug Linked to New Virus Mutations, Study Says
So far, new versions aren't more lethal, immune-evasive

Merck disputes study's claim, says drug is 'valuable'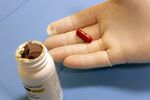 Article Summary:
Preprint study found here
The study points out the risk of trying to alter the pathogen's genetic code
The study found that the medication molnupiravir

(

Lagevrio)

is giving rise to new mutations in some patients which has some researchers worried the drug may create more contagious or dangerous variations of COVID
One author of the study states the drug should be discontinued due to the risks
No Testing Required to Get Paxlovid & Molnupiravir/Lagevrio, Even Though They Are Dangerous
But in a slick move, the FDA has removed COVID testing requirements to make it even easier to obtain Pfizer (Paxlovid) and Merck (Molnupiravir/Lagevrio) COVID treatments. Now, exposed individuals with signs and symptoms (that look like any other flu-bug), can simply waltz into their doctor's office and be diagnosed with COVID, even if they have a negative test result: however, they still can not obtain cheap, safe, effective drugs like ivermectin, HCQ, or even vitamin C.
And low and behold, a new study finds that ivermectin is a promising cancer drug.
This should tell you everything you need to know.
Ivermectin is a widely used antiparasitic drug and shows promising anticancer activity in various cancer types. Although multiple signaling pathways modulated by ivermectin have been identified in tumor cells, few studies have focused on the exact target of ivermectin. Herein, we report the pharmacological effects and targets of ivermectin in prostate cancer. Ivermectin caused G0/G1 cell cycle arrest, induced cell apoptosis and DNA damage, and decreased androgen receptor (AR) signaling in prostate cancer cells. Further in vivo analysis showed ivermectin could suppress 22RV1 xenograft progression. Using integrated omics profiling, including RNA-seq and thermal proteome profiling, the forkhead box protein A1 (FOXA1) and non-homologous end joining (NHEJ) repair executer Ku70/Ku80 were strongly suggested as direct targets of ivermectin in prostate cancer. The interaction of ivermectin and FOXA1 reduced the chromatin accessibility of AR signaling and the G0/G1 cell cycle regulator E2F1, leading to cell proliferation inhibition. The interaction of ivermectin and Ku70/Ku80 impaired the NHEJ repair ability. Cooperating with the downregulation of homologous recombination repair ability after AR signaling inhibition, ivermectin increased intracellular DNA double-strand breaks and finally triggered cell death. Our findings demonstrate the anticancer effect of ivermectin in prostate cancer, indicating that its use may be a new therapeutic approach for prostate cancer.
Well now, 'the powers that be' simply can not have this.
Better censor and ban it off the face of the earth.