https://www.theepochtimes.com/health/shocking-lab-investigation-of-covid-vaccines_4955787.html
Shocking Lab Investigation of COVID Vaccines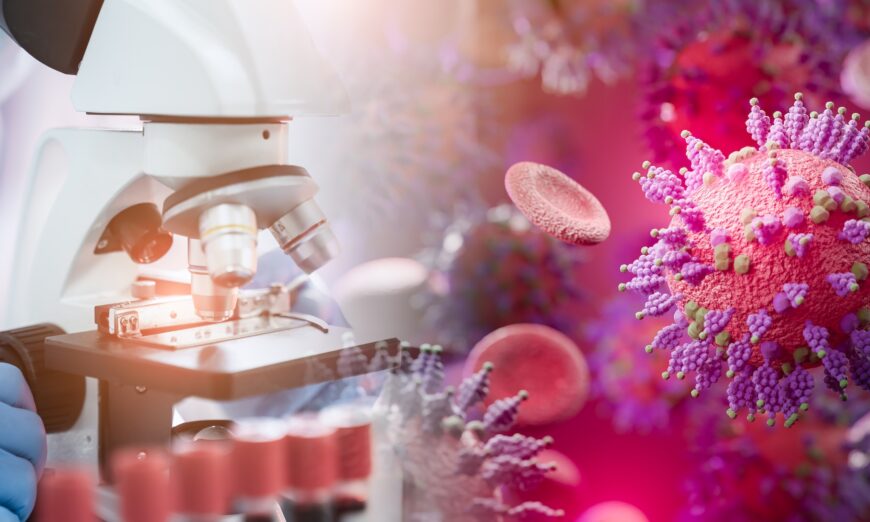 Finally, an unbiased pathologist has taken a vaccine into the lab to demonstrate exactly what's causing 'the mystery of the rubbery clots.'
STORY AT-A-GLANCE
A recent laboratory investigation by The Highwire reveals the only consistent thing about the COVID shots are their inconsistency. There is no quality control.

Some appear clear like saline, while others are loaded with contaminants

In August 2021, Japan rejected 1.63 million doses of Moderna's mRNA shot due to contamination. Last year the European Medicines Agency (EMA) also expressed concern over vials that were only 50% to 55% pure
The vials also contain massively inconsistent amounts of polyethylene glycol (PEG). PEG can cause anaphylactic shock in some people. PEG also gets in the way of proper immune response
If you are unfortunate enough to get a vial that is loaded with PEG, your risk of adverse effects such as anaphylactic shock and dysregulated immune response is greater than if you get a vial with lower amounts
According to Dr. Ryan Cole, a pathologist, what looks like microchips or nanotechnology in the liquid are actually stacked cholesterol, sugar and salt crystals, and what has been described as parasites are stellate trikons, found on the bottom of leaves. They're likely a contaminant picked up at some point during the lab investigation
December 12, 2022, The Highwire posted1 a fascinating and shocking lab investigation of the COVID shots. Del Bigtree begins by reviewing some of the many alleged findings by organizations looking at the shots using various technologies. For example, some claim to have found graphite in the vials, while others have discovered what looks like nanotechnology and parasites.  (See link for video and article)
______________
There have been other labs looking into the vials and all are finding numerous contaminants.
Summary of video on COVID shot lab findings:
Some may be getting fragmented RNA as opposed to complete RNA, which can have unforeseen consequences.
Using mass spectronomy, metallic particles including aluminum, silicon, magnesium, sodium chloride, calcium, titanium, and iron were found.
While Cole admits no graphene was found in any of the 100 vials he tested; manufacturing processes result in wildly varying contents and it has been found by other researchers.  In fact, one group found around 747 nanograms of graphene oxide which means 99% of the tested Pfizer shot was made up entirely of graphene oxide, which one expert describes as nano-razors.
Two harmful things he did find was the

lipid nanoparticle

(hyper-inflammatory & toxic) and a

gene sequence that forces your body make a foreign protein.

The injections were meant to be given once. Studies giving it more frequently have not been done so cumulative toxicity is unknown. (This is also true that the cumulative effect of ALL vaccines is unknown)
The more of this gene that gets into cells that continue to make a spike protein with known countless side-effects the worse the outcome.  Go here to see data on how the boosted are worse off than the unvaccinated, as well as a growing body of research that has detected negative vaccine effectiveness after a period of time and a higher likelihood of getting infected among people with more doses.
Cole took a drop of Bigtree's unvaccinated blood and added a drop of the COVID injection.  In the area touched by the COVID shot, the red blood cells look like they'd evaporated.  The hemoglobin was wiped out causing the cells to turn white. The cells were also clumping toward the outside of the drop with many folding together with echinocytes clearly visible.
"It instantly changed the pH of the interior. These are little blobs of protein on the membrane of the red cell, because the red cell has involuted … All these little fingers, that is not spike protein. That's another myth.

But that's fascinating, because that instantly changed the pH of the interior of the cell. And it caused a massive outflow of fluid from the interior of the cell causing all that cell membrane folding. That's wild.

It was almost instantaneous, and it is everywhere. Those red cells are now nonfunctional red cells. Those aren't going to carry a whit of oxygen. Now your body has to decide what to do and has an inflammatory reaction, because now it has to gobble those up."
Cole warns that 'the powers that be' want to try do do lipid nanoparticles with influenza, RSV, and other shots going forward when the current COVID injection program has failed and is harmful technology. Humans were not created to make foreign toxic proteins.
Cole states that not only do the COVID shots need to be stopped, but the entire platform as well.
The article ends by stating if you already got one of more shots, stop now and take no more.  He points you to the Frontline COVID-19 Critical Care Alliance's (FLCCC) post-jab injury protocol.
http://Approx. 4 min
Doctors Told to "Zip It" About 'Vaccine' Injuries
GB News
https://www.cnn.com/2023/01/10/politics/military-covid-vaccine-rescinded/index.html
Pentagon officially rescinds Covid-19 vaccine requirement for troops
Excerpts:
According to Austin's memo, no service members currently in uniform who were pending approval for a religious or medical exemption to getting the mandate will be separated from the military. Austin also directed the services to update individuals' military records and remove "any adverse actions solely associated with denials of requests" from their files.
As for those who have already been removed from service for their refusal to get the vaccine, which fell under failing to obey a lawful order, Austin said in the memo that the DOD is "precluded by law from awarding any characterization less than a general (under honorable conditions) discharge." General discharges are a step down from an honorable discharge, and are typically for troops that had satisfactory service but had minor misconduct.
Service members who received that discharge because of their refusal to get the vaccine can petition their individual branch for a correction of their records, Austin said.
________________
**Comment**
Unfortunately, this too is too little, too late.
Reports of injury and death in military members continue to roll out. For instance, this 22 year old soldier had to be hospitalized 9 times after the shot. This 21 year old Air Force Academy football player dies suddenly.  18 year old Marine recruit collapsed and dies during basic training.  Military whistleblowers (who have been fired on the spot for speaking out) have come forth showing that the DOD has edited the medical database to hide COVID shot injuries.
For more: