| | | |
| --- | --- | --- |
| | | James Lyons-Weiler Dec 13 · Popular Rationalism |
It absolutely makes sense that the

spike protein would cause the fibrous clots in both veins and arteries.

There are a host of ACE2-expressing cells free-floating in our blood; endothelial cells slough off, for example, and some immune cells express ACE2.If O is a cell
and = is a spike protein
O=O would be a syncytium.A chain of syncytia
O=O=O=O=O
Since the spike protein causes syncytia (cells stuck together) that

chains of cells could form, with fibrinogen activation, around which RBC would get caught. This would be a slow process, could happen anywhere in the body.


The reports of from Germany from pathologists studying cadavers point to these types of clots. Dr. Peter McCullough and John Leake have an article on the science of pathologic syncytia that I am cross-posting.
Unintended Consequences Potentially Explain Vaccine Failure from the Outset
By Peter A. McCullough, MD, MPH
One of the curious findings from the original randomized trials of mRNA vaccines was an explosive rate of early infection after the first injection as compared with placebo. In a recent paper from Sfera et al, the description of pathological syncytia or fusion between immune cells is described: "The LNP technology, to put it simply, mimics viral envelopes with externalized phosphatidylserine (ePS), a universal "eat me" signal, that directs immune cells to engulf the particle.  (See this link for article)
An unfortunate example of this is the recent death of a baby who died of blood clots after the hospital gave him a blood transfusion using "vaccinated" blood against the parents' wishes.  The hospital managed to "lose" the specially donated unvaccinated blood by a family friend.
________________
https://www.theepochtimes.com/health/membranous-nephropathy-after-covid-19-vaccination
Membranous Nephropathy After COVID-19 Vaccination
Spike protein induces autoimmunity against PLA2 receptor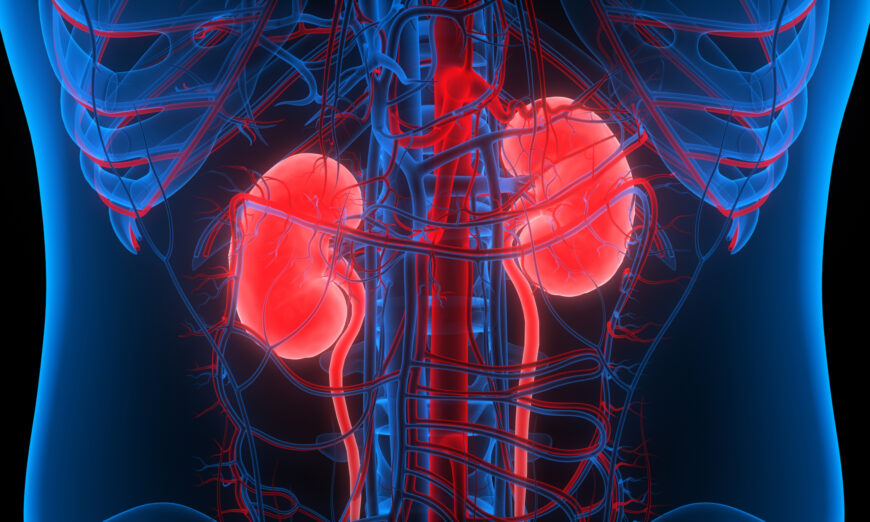 On my last flight I was searching for a seat and a kind woman who appeared to recognize me, smiled at an open seat next to her. I sat down and learned she is married to a prominent government official with whom she was traveling. As we talked she told me her story of taking one of the mRNA COVID-19 vaccines and then developing membranous nephropathy.
This is a disorder caused by auto-antibodies directed against the phospholipase A2 receptor on podocytes, which are critical cells in the kidney's filtration apparatus. Membranous nephropathy like so many side effects is due to the Spike protein and can occur with SARS-CoV-2 infection and with vaccination.
Ma and coworkers recently described five cases with the infection and 37 more after COVID-19 vaccination—all with the genetic vaccines except for one with a killed virus vaccine.  (See link for article and research study)
______________
Important excerpt:
The woman developed significant edema and renal failure requiring escalating treatment including rituximab. More than a year later, she is not out of the woods and may face the need for dialysis in the future. She told me her doctor was honest with her and agreed her condition was caused by the vaccine.
Unfortunately for these patients, prognosis remains uncertain, but will continue to be downplayed and denied by corrupt public health 'authorities,' and therefore mainstream medicine and media who continue to claim COVID 'vaccines' are "safe and effective," despite being neither.
They don't:
But they actually:
__________________
https://www.theepochtimes.com/cdc-data-vaccinated-now-make-up-majority-of-covid-19-deaths  Video Here (Approx. 6 Min)
CDC Data: Vaccinated Now Make Up Majority of COVID-19 Deaths
DAN SKORBACH
Recent data from the Centers for Disease Control and Prevention (CDC) shows that people who are vaccinated and boosted are now more likely to die from COVID-19 than the unvaccinated.
One year ago, about a third of vaccinated people were dying from COVID. But at the beginning of 2022, that number rose to 42 percent. By summer, it went over 60 percent for the adult population.  (See link for article and video)
But, the band plays on…..