https://timesofindia.indiatimes.com/life-style/health-fitness/health-news/breaking-researcher-claims-mrna-covid-19-vaccines-can-increase-serious-adverse-events-calls-for-it-to-be-withdrawn-from-the-market  Video Here (Approx. 3 Min)
Breaking! Researcher claims mRNA COVID-19 vaccines can increase serious adverse events; calls for it to be withdrawn from the market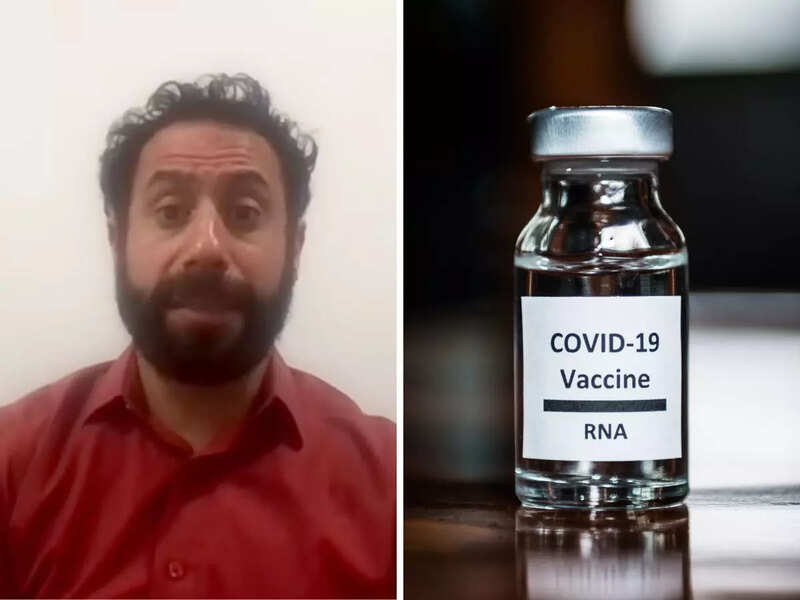 Image credit: Joseph Fraiman via Dr Aseem Malhotra/Twitter
Joseph Fraiman, an emergency physician and a clinical scientist from Louisiana, claims that the messenger RNA COVID-19 vaccine can increase serious adverse events in people, including sudden cardiac deaths.
In a video that surfaced online, Fraiman, who was a lead author of the peer reviewed research that re-analysed Pfizer & Moderna trials for mRNA COVID-19 vaccine, says,
"We found the vaccine increases serious adverse events at a rate of one in 800. At the time of the publication, my co-authors and I did not believe our single study warranted the withdrawal of mRNA vaccines from the market. However, since its publication, new pieces of evidence have come to light and this has caused me to reevaluate my position." ~ Dr. Joseph Fraiman
________________
**Comment**
Fraiman's study
done all the way back in Sept. 2022,
reviewed research that reanalyzed the Pfizer and Moderna trials which found the
"vaccines" increases serious adverse events at a rate of 1 in 800.
 Dr. John Campbell goes over
 it here
.
Sadly,
nothing was said about this high rate of adverse reactions by our corrupt public health authorities
, and the
researchers quietly published their paper and didn't speak up because they felt more research needed to be done.
  Meanwhile, thousands have been maimed or have perished.
Importantly:
"Now we have multiple autopsy studies that find essentially conclusive evidence that the 'vaccines' are inducing sudden cardiac deaths, yet the rate of these 'vaccine' deaths remains unknown."  ~ Dr. Joseph Fraiman
He then adds that nations using the mRNA injections have experienced excess mortality that correlates with the "vaccine" rollout & booster campaign.  There is a correlation between nations with high excess mortality and high "vaccine" uptake.  Researchers analyzing this data were unable to identify any other reasonable cause other than the "vaccines."
Go here to see Edward Dowd's Excess Mortality Project, VAERS Data Project, and VSAFE Data Project.
In this 3 minute video, cardiologist Dr. McCullough describes two teenage boys who die after days 3 & 4 after the Pfizer shot.  The autopsies showed death due to "vaccine" induced myocarditis.
It doesn't get any clearer than this.
Sadly, this is too little, too late for many people.
http:// Approx. 10 Min
WI Senator Ron Johnson Sounds the Alarm Over "Vaccine" Injuries
Jan. 2023
For more: