https://www.projectveritas.com/news/breaking-confidential-pfizer-documents-reveal-pharmaceutical-giant-had/
BREAKING: Confidential Pfizer Documents Reveal Pharmaceutical Giant Had 'Evidence' Suggesting 'Increased Risk of Myocarditis' Following COVID-19 Vaccinations in Early 2022
March 16, 2023
Project Veritas
"There is evidence that suggests

patients who receive a COVID-19 vaccine are at an increased risk of myocarditis.

"
"Onset was typically within several days after mRNA COVID-19 vaccination (from Pfizer or Moderna), and cases have occurred more often after the second dose than the first dose." [PAGE 19]
"The reasons for male predominance in myocarditis and pericarditis incidence post COVID-19 vaccination remain unknown." [PAGE 28]
"The pattern of cases conform, as per the label, to a pattern of myocarditis cases occurring in majority of young males below 29 years of age within the first two weeks postvaccination…" [PAGE 19]
"Since April 2021, increased cases of myocarditis and pericarditis have been reported in the United States after mRNA COVID-19 vaccination (Pfizer-BioNTech and Moderna), particularly in adolescents and young adults (CDC 2021)." [PAGE 18]
"Myocarditis events were defined as encounters with a billing or encounter diagnosis consistent with an ICD10-CM or SNOMED CT code for myocarditis which

fell within two weeks of receiving dose 1, 2, or 3 of the Pfizer COVID-19 vaccine."

"Incidence rates of myocarditis were measured for each vaccine dose with denominator signifying the total number of patients receiving that dose and numerator signifying the total number of patients meeting the above criteria for an encounter for myocarditis following that dose."
Project Veritas has published what we all suspected: Pfizer knew
(See link for article)
https://palexander.substack.com/p/the-incidence-of-myocarditis
The Incidence of Myocarditis and Pericarditis in Post COVID-19 Unvaccinated Patients—A Large Population-Based Study; DID NOT observe an increased incidence of neither pericarditis nor myocarditis in
adult patients recovering from COVID-19 infection; this is key for it helps the argument that the CDC etc. has made and LIED that persons infected have elevated myocarditis; no, it's the VACCINE
SOURCE:
https://www.mdpi.com/2077-0383/11/8/2219
Post COVID-19 infection was not associated with either myocarditis (aHR 1.08; 95% CI 0.45 to 2.56) or pericarditis (aHR 0.53; 95% CI 0.25 to 1.13). We did not observe an increased incidence of neither pericarditis nor myocarditis in adult patients recovering from COVID-19 infection.'
______________
https://www.theepochtimes.com/health/doctors-around-the-world-say-its-time-to-stop-the-shot Doctors Around the World Say It's Time to Stop the Shots
Doctors Around the World Say It's Time to Stop the Shots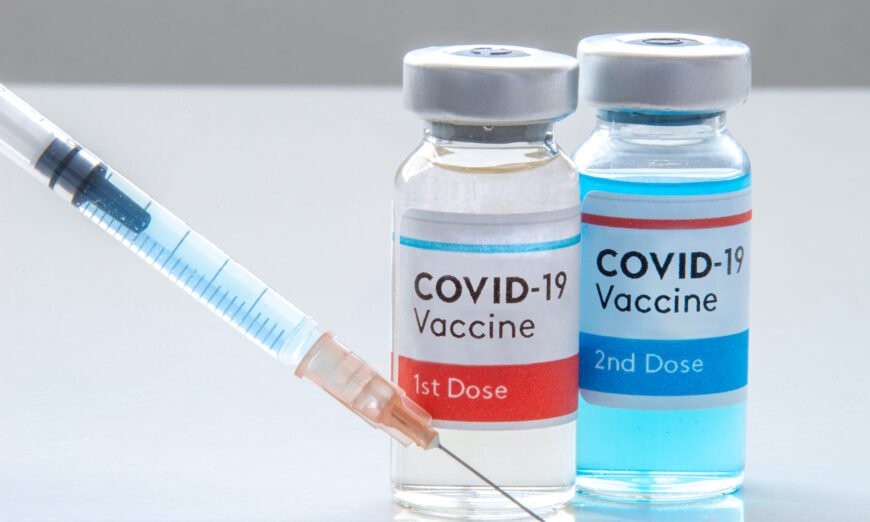 Recently, "COVID-19" and "Fauci" have been trending on Twitter. And when you click on those hashtags, you don't get regurgitated government messaging.
Instead, you get declarations such as this one from Dr. Eli David, which has been viewed 1.2 million times:
"Fauci was wrong about lockdowns, masks, double-masks, Remdesivir, vaccine, boosters, and virus origin. Was Fauci right about anything? Give me a single thing about Covid which Fauci got right."
Tired of Half-Truths
It's becoming increasingly clear from social media and elsewhere that people are tired of being lied to by government health authorities. They're beginning to realize that these agencies don't have their best interests in mind.  (See link for article)
______________
SUMMARY:
vaccinated 46-year-old dead in his bed. No one knows why.
couple vaccinated FIVE times got COVID twice.
Edward Dowd shows that the number of excess deaths in the US attributed to COVID-19 in 2020 was actually much lower than the

huge spike in sudden deaths that began in 2021 after the vaccines started being widely distributed.

There has been a surge in sudden, unexplained, age-inappropriate deaths in at least 30 countries in the industrialized world.

From February 2021 to March 2022, millennials experienced more than 60,000 deaths in the equivalent of a Vietnam war; however while the actual war took 12 years to do this, it's only taken 12 months for the shots.

In 1976 the Swine Flu Program was halted in 9 states after only 3 deaths.
As of Feb. 24, nearly 34,580 deaths had been reported to VAERS after COVID shots, which is known for its under-reporting (pdf). Fewer than 1% of vaccine adverse events are reported. 
There's been a

5,304% increase in vaccine deaths

since COVID shot roll out.
Conscientious doctors and medical scientists who follow the facts say that mRNA vaccinations do more harm than good and that it's time to stop the harm.

Dr. Kenji Yamamoto, a cardiovascular surgeon in Japan, wrote in a peer-reviewed letter published in the journal Virology and argues that giving any further COVID shots is simply too dangerous.
Dr. Aseem Malhotra, a British cardiologist who has been staunchly in favor of vaccines for his entire medical career, carefully reviewed all the available scientific data and believes that these vaccines are causing "unprecedented harms," as he explained in the recent documentary "Safe and Effective: A Second Opinion."  He states that there is greater risk of serious adverse events from the injections than from being hospitalized from COVID.
Dr. Ross Walker, am Australian cardiologist, states the injections are "very pro-inflammatory" and calls for a ban on the shots and that they never should have been mandated.
 Yuhong Dong, medical director who writes for the Epoch Times, states there is ample evidence that COVID injections do not protect people against infection, but rather can cause serious adverse events.  She too calls for an immediate halt to the program and the importance of teaching people how to bolster their natural immunity.
Dr. Bose Ravenel, retired pediatrician, states the COVID injection program should be halted immediately due to signals for adverse effects, including death, are unprecedented, but risk of death or serious illness from current COVID strains is statistically low and that effective ambulatory treatment is available.
Dr. Thomas Redwood, ER physician who had his privileges terminated for not complying with the "vaccine" mandate, and now works in Alabama states the COVID injection program should be stopped and that the injections are neither safe nor effective.  He states that any other "vaccine" with a similar event profile has been pulled from market.
Dr. Kirk A. Milhoan, pediatric cardiologist, states it makes zero sense to knowingly have our bodies produce a cardio-toxin (spike protein) with the hope it will protect us against a respiratory virus with a very low infection-fatality rate.
Dr. Cammy Benton,

family physician, states the science from the beginning simply did not meet the criteria for approval for use and that ongoing data confirms

the injections failed on promises made and has caused significant harm.
________________
https://healthimpactnews.com/2023/fda-continues-infanticide-by-vaccine-program-giving-emergency-use-authorization-for-4th-covid-vaccine-for-babies-and-toddlers-under-age-5/
FDA Continues Infanticide-by-Vaccine Program Giving Emergency Use Authorization for 4th COVID "Vaccine" for Babies and Toddlers Under Age 5
by Brian Shilhavy
Editor, Health Impact News
March 16, 2023
With the financial system on the brink of collapse and the war in Ukraine intensifying and capturing the public's attention this week, the FDA quietly gave a new emergency use authorization (EUA) for a 4th COVID "vaccine" booster for babies and toddlers under the age of 5.
For Immediate Release: 

Today, the U.S. Food and Drug Administration amended the emergency use authorization (EUA) of the Pfizer-BioNTech COVID-19 Vaccine, Bivalent to provide for a single booster dose of the vaccine in children 6 months through 4 years of age at least 2 months after completion of primary vaccination with three doses of the monovalent (single strain) Pfizer-BioNTech COVID-19 Vaccine. (Source.)
With the EUA COVID shots now being added to the CDC Childhood Vaccination Schedule,a baby born in the United States can now have 42 doses of vaccines injected into them before the age of 5. (Source.)
And if a child misses a few vaccines, or misses their "well-child" appointment with their pediatrician, no problem! As you can see from the image at the top of this article, pediatricians are trained to inject multiple doses into babies and toddlers during a single office visit, even though there are ZERO studies on the effects of injecting multiple doses of vaccines at the same time into babies and toddlers.
If the baby or toddler dies after these injections, it will be classified as "SIDS", sudden infant death syndrome.
(See link for article and examples of baby deaths after "vaccination.")
Go here for Dr. Jane Ruby's emergency broadcast explaining how the FDA is acting illegally and is literally killing children.
Sadly, U.S. maternal morality has hit the highest level since 1965, with black mothers most affected, but I'm sure it's #ABV.