https://www.bloomberg.com/news/newsletters/2022-04-30/coronavirus-daily-urgent-data-sought-on-pfizer-s-paxlovid-for-covid
U.S. Seeks Data on Post-Paxlovid Rebound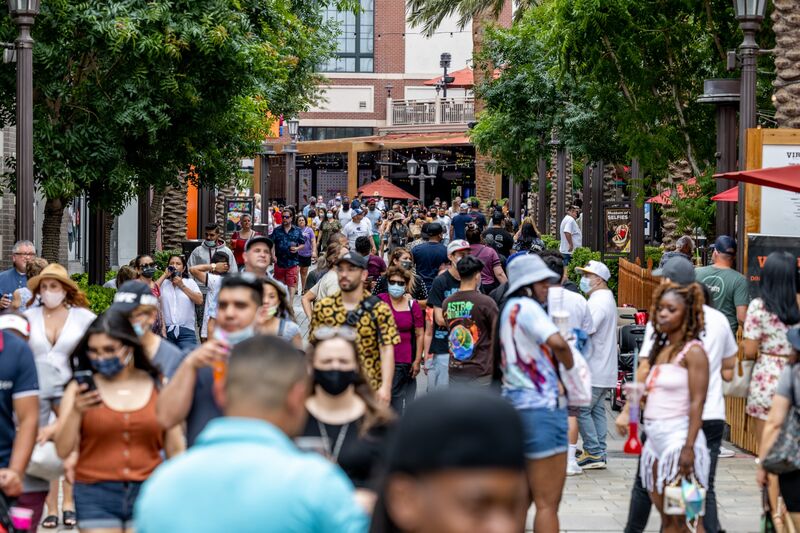 Urgent data sought on Pfizer's Covid pill
Pfizer's Paxlovid has become the go-to drug for people who get Covid and are at higher risk of developing a severe case. Now U.S. government researchers are planning studies of how often and why coronavirus levels rebound in some patients who have completed a course of the pill treatment.
"It is a priority," Clifford Lane, deputy director for clinical research at the National Institute of Allergy and Infectious Diseases, told Bloomberg in an interview this week. He called the issue "a pretty urgent thing for us to get a handle on." The agency is discussing a variety of possible epidemiological and clinical studies to examine the rebound phenomenon, he said.
(See link for article)
_________________
SUMMARY:
In an apparent marriage scuffle, Pfizer CEO Albert Bourla suggested people just take more of the treatment, contrary to established protocol. This prompted a FDA official to contradict Bourla.  I wonder if he'll be forced to sleep on the couch now?
While only one case is found in medical literature, many doctors and social media posts are also describing the phenomenon.
Predictably, Pfizer states it's unlikely to be related to their drug and that those given a placebo also experienced rebounds.
Interestingly, the NIH states that due to this effect, some may need longer treatment than the standard five days. The same institute soundly denies extended treatment for Lyme/MSIDS.
A virologist personally experienced this viral rebound. Symptoms went away quickly while on the drug but then came back after the drug was stopped.
Despite these problems, the Biden administration plans to make it more widely available at pharmacies (directly from the federal government) as well as expanding its "test to treat" program. Predictably, a senior official warned that "securing more and even better treatments will require additional funding from Congress," despite the fact cheap, safe, effective treatments already exist but are censored and banned.  Also worth mentioning is the inability of PCR to diagnose COVID because it cannot rule out diseases caused by other bacterial or viral pathogens.  Further, it is not a validated test, produces far too many false positives, and cannot identify active infection or measure contagiousness.  Similarly for Lyme/MSIDS, government testing is worthless.
To my knowledge I have not heard of anyone having viral rebound utilizing HCQ or ivermectin treatments.
__________________
https://www.pfizer.com/news/press-release/press-release-detail/pfizer-shares-top-line-results-phase-23-epic-pep-study
Pfizer Shares Top-Line Results from Phase 2/3 EPIC-PEP Study of PAXLOVID™ for Post-Exposure Prophylactic Use
Friday, April 29, 2022
NEW YORK, April 29, 2022 — Pfizer Inc. (NYSE: PFE) today shared top-line results from the Phase 2/3 EPIC-PEP (Evaluation of Protease Inhibition for COVID-19 in Post-Exposure Prophylaxis) study evaluating PAXLOVID™ (nirmatrelvir [PF-07321332] tablets and ritonavir tablets) for post-exposure prophylactic use.
In this trial, compared to placebo, Pfizer observed risk reductions of 32% and 37% in adults who received PAXLOVID for five and ten days, respectively, to prevent infection.
These results, however, were not statistically significant and, as such, the primary endpoint of reducing the risk of confirmed and symptomatic COVID-19 infection in adults who had been exposed to the virus through a household contact was not met.
According to this, the trial data used to obtain EUA designation showed:
89% relative risk reduction of progression to severe COVID for a high risk group.
For those with COVID immunity absolute risk reduction was only 1%.
The trial was done at a time when Delta was predominant and when fewer people had naturally acquired or vaccine-induced immunity to COVID-19, raising questions about whether the $530 five-day treatment is even effective against the newer variants predominant today.
It is unknown how it will perform with other variants.
Pfizer foresees $54 billion in global sales this year — $32 billion from its COVID-19 vaccine and $22 billion from Paxlovid.
Please see Full Emergency Use Authorization (EUA) Prescribing Information available at www.fda.gov and www.COVID19oralRx.com
IMPORTANT SAFETY INFORMATION
PAXLOVID is contraindicated in patients with a history of clinically significant hypersensitivity reactions (eg, toxic epiderma necrolysis [TEN] or Stevens-Johnson syndrome) to its active ingredients (nirmatrelvir or ritonavir) or any other components of the product.
PAXLOVID is contraindicated with drugs that are highly dependent on CYP3A for clearance and for which elevated concentrations are associated with serious and/or life-threatening reactions:
•    Alpha1-adrenoreceptor antagonist: alfuzosin
•    Analgesics: pethidine, propoxyphene
•    Antianginal: ranolazine
•    Antiarrhythmic: amiodarone, dronedarone, flecainide, propafenone, quinidine
•    Anti-gout: colchicine
•    Antipsychotics: lurasidone, pimozide, clozapine
•    Ergot derivatives: dihydroergotamine, ergotamine, methylergonovine
•    HMG-CoA reductase inhibitors: lovastatin, simvastatin
•    PDE5 inhibitor: sildenafil (Revatio®) when used for pulmonary arterial hypertension
•    Sedative/hypnotics: triazolam, oral midazolam
PAXLOVID is contraindicated with drugs that are potent CYP3A inducers where significantly reduced nirmatrelvir or ritonavir plasma concentrations may be associated with the potential for loss of virologic response and possible resistance. PAXLOVID cannot be started immediately after discontinuation of any of the following medications due to the delayed offset of the recently discontinued CYP3A inducer:
•    Anticancer drugs: apalutamide
•    Anticonvulsant: carbamazepine, phenobarbital, phenytoin
•    Antimycobacterials: rifampin
•    Herbal Products: St. John's Wort (hypericum perforatum)
There are limited clinical data available for PAXLOVID. Serious and unexpected adverse events may occur that have not been previously reported with PAXLOVID use.
Risk of Serious Adverse Reactions Due to Drug Interactions: Initiation of PAXLOVID, a CYP3A inhibitor, in patients receiving medications metabolized by CYP3A or initiation of medications metabolized by CYP3A in patients already receiving PAXLOVID, may increase plasma concentrations of medications metabolized by CYP3A. Initiation of medications that inhibit or induce CYP3A may increase or decrease concentrations of PAXLOVID, respectively. These interactions may lead to:
•    Clinically significant adverse reactions, potentially leading to severe, life-threatening, or fatal events from greater exposures of concomitant medications
•    Clinically significant adverse reactions from greater exposures of PAXLOVID
•    Loss of therapeutic effect of PAXLOVID and possible development of viral resistance
Hypersensitivity reactions have been reported with PAXLOVID including urticaria, angioedema, dyspnea, mild skin eruptions, and pruritus. Cases of anaphylaxis, TEN, and Stevens-Johnson syndrome have also been reported with components of PAXLOVID (refer to NORVIR labeling). If signs and symptoms of a clinically significant hypersensitivity reaction or anaphylaxis occur, immediately discontinue PAXLOVID and initiate appropriate medications and/or supportive care.
Hepatotoxicity: Hepatic transaminase elevations, clinical hepatitis, and jaundice have occurred in patients receiving ritonavir. Therefore, caution should be exercised when administering PAXLOVID to patients with pre-existing liver diseases, liver enzyme abnormalities, or hepatitis.
Because nirmatrelvir is co-administered with ritonavir, there may be a risk of HIV-1 developing resistance to HIV protease inhibitors in individuals with uncontrolled or undiagnosed HIV-1 infection.
 Please see this powerful FLCCC graphic comparing Paxlovid vs ivermectin.