https://danielcameronmd.com/tick-bite-leads-to-guillain-barre-syndrome/
Tick bite leads to Guillain-Barré Syndrome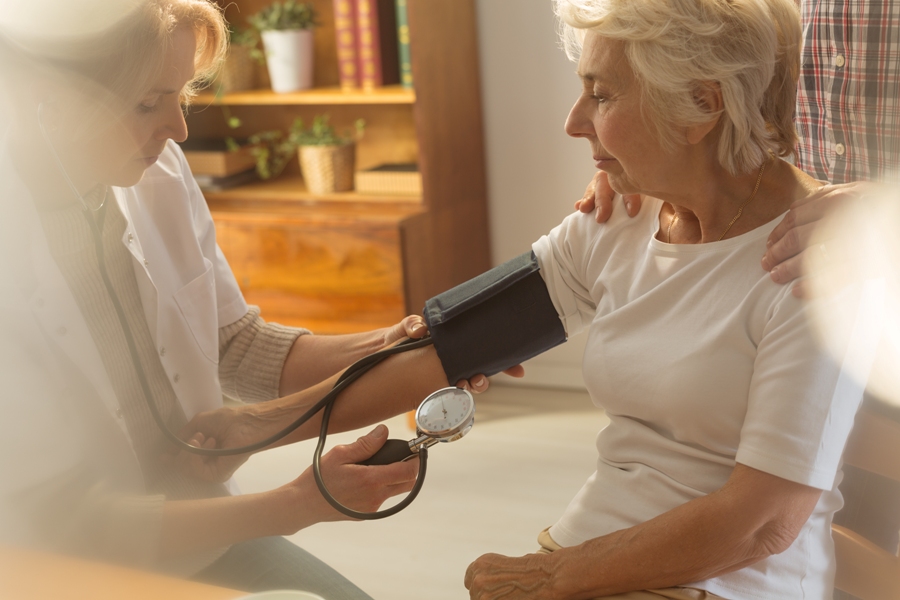 Welcome to another Inside Lyme Podcast with your host Dr. Daniel Cameron. In this episode, Dr. Cameron will be discussing the case of a 71-year-old woman who was initially diagnosed with Ehrlichia, a tick-borne illness but later developed Guillain-Barré Syndrome.
The study, entitled "Case of ehrlichiosis induced Guillain-Barre Syndrome in a 71-year-old female," was published by Malhis and colleagues in the journal IDcases.¹
The woman's initial symptoms occurred over a 3-week period and included: generalized weakness, dizziness, visual changes, chills, a fever, neck and abdominal pain.
After presenting to the hospital, she was diagnosed with Ehrlichia, a tick-borne illness, based on a low platelet count, elevated liver function tests, an insect bite, a positive Ehrlichia test by PCR, and absence of another illness.
The woman was treated with doxycycline and her symptoms improved.
Click top link to watch a video discussing Ehrlichia-induced Guillain-Barre Syndrome 
However, approximately one week later, she returned to the hospital with worsening symptoms and "numbness and areflexia in her lower extremities which progressed since her first encounter," the authors write.
She developed an unsteady gait, which required a walker and had tingling in her feet and difficulty urinating. She required a straight foley catheterization.
"Although ehrlichiosis is not a common cause for GBS, the pathogenesis is like Lyme disease or Campylobacter jejuni," the authors write.

"This patient had clinical symptoms that were like tick-borne illness yet as her disease progressed, it illustrated the need for an expanded differential diagnosis."
The woman was diagnosed with an acute inflammatory demyelinating polyneuropathy, often referred to as Guillain-Barré Syndrome.
There was no evidence of another tick-borne illness including Lyme disease, Babesia, Heartland or Bourbon Virus.
The patient improved significantly with IVIG and was discharged to a rehabilitation center.
"Although ehrlichiosis is not pathognomonic for Guillain-Barre, it is important to not rule out as a cause," the authors point out. "With the COVID-19 outbreak, there have been reported cases of GBS induced by COVID. It too can cause an immune response to the nervous system."
Bourbon virus
"There have been reported cases of tick-borne illness that have not recovered despite tetracycline treatment," reports Kosoy et al.2
They cite the case of a 50-year-old male from Eastern Kentucky who was found to have several tick bites, enlarged Lymph nodes, a macular papular rash, low platelets, low white count, and complaints of nausea, vomiting and diarrhea, followed by fever, myalgias, headaches and arthralgias.
The patient's labs were negative for known tick-borne pathogens and he failed tetracycline treatment.
"Multiorgan failure developed, and he died 11 days after illness onset from cardiopulmonary arrest," the authors write.
The man was later diagnosed with the Bourbon virus, a newly recognized tick-borne illness.3
Guillain-Barré Syndrome
 Guillain-Barré Syndrome (GBS) is an acute autoimmune demyelinating polyradiculoneuropathy that induces rapid and progressive flaccid weakness, according to Malhis.1 GBS can be life threatening if it progresses to involving the diaphragm.
 There are a number of causes of GBS. Respiratory and gastrointestinal infections can lead to GBS.  Lyme disease, tick-paralysis, HIV, and West Nile Virus can also lead to GBS.  There is also a very slim chance (1 in a million) that a flu vaccine can lead to GBS.
Treatment for GBS includes intravenous immunoglobulin (IVIG) therapy or plasma exchange. Steroids have not been helpful in treating the condition. An estimated 85% of patients recover their independent ambulation.
The authors conclude: "It is important to keep a broad differential as sometimes common syndromes do not always come from common pathogens and with the COVID-19 pandemic having similar results, we are learning new things that may potentially be new standards in medical education."
The following questions are addressed in this Podcast episode:
What is the Guillain-Barré Syndrome?
What is the treatment for Guillain-Barré Syndrome?
What is the Bourbon and Heartland virus?
Why are there concerns for individuals with COVID-19?
Thanks for listening to another Inside Lyme Podcast. Please remember that the advice given is general and not intended as specific advice to any particular patient. If you require specific advice, please seek that advice from an experienced professional.
Inside Lyme Podcast Series
This Inside Lyme case series will be discussed on my Facebook page and made available on podcast and YouTube.  As always, it is your likes, comments, and shares that help spread the word about this series and our work. If you can, please leave a review on iTunes or wherever else you get your podcasts.
References:
Malhis JR, Mahmoud A, Belote A, Ebers A. Case of ehrlichiosis induced Guillain-Barre Syndrome in a 71 year-old female. IDCases. 2021;26:e01301. doi:10.1016/j.idcr.2021.e01301
Kosoy OI, Lambert AJ, Hawkinson DJ, et al. Novel thogotovirus associated with febrile illness and death, United States, 2014. Emerg Infect Dis. May 2015;21(5):760-4. doi:10.3201/eid2105.150150
Hearland and Bourbon Virus Disease. CDC. https://www.cdc.gov/ticks/tickbornediseases/heartland-virus.html Last accessed 12/12/21.
___________________
**Comment**
This article states that COVID can also induce GBS, which begs the question – why would Dr. Cameron believe and encourage Lyme/MSIDS patients to get the COVID injections?  The article admits that COVID can cause an immune response to the nervous system, which Lyme/MSIDS patients are already struggling with.  Illogical.
Please read and understand the risks of the COVID injections – and there are many: