https://www.theepochtimes.com/hospital-that-allows-for-patient-options-in-healthcare-enters-ninth-month-without-federal-reimbursement
Hospital That Allows for Patient Options in Healthcare Enters Ninth Month Without Federal Reimbursement
An independent community hospital in Texas, known for allowing patients to choose individualized care plans, is entering its ninth month without Medicare reimbursement for reasons one patient advocate says "don't add up."
The Centers for Medicare and Medicaid Services (CMS) terminated its agreement with United Memorial Medical Center (UMMC) on Jan. 11, 2022, "based on continued serious findings of deficiencies" showing a "failure to meet the minimum required patient safety and quality standards," CMS told The Epoch Times.  (See link for article)
__________________
SUMMARY:
Priscilla Romans, a former nurse who exited government funded medicine, and owner of the patient-advocacy business Graith Care, has had clients flown to this independent hospital due to the fact they give patients options – not just the top down dictates of the federal government which has bribed hospitals with money to conform to their policies.
Romans states there are 64 million enrolled Medicare patients who deserve access to the care options they want.
CMS, through the CARES act

,

reimburses (bribes) hospitals for using "brutal" COVID treatment protocols known as the Fauci death protocol, which includes remdesivir, which is known to be toxic and kills 53% of those who take it. 
Hospitals make more money if you die from COVID than if you recover.
One such patient option was the Front Line COVID-19 Critical Care Alliance (FLCCC) treatment protocols, which include hydroxychloroquine, zinc, and vitamin C.
Attorney Tom Renz asks why CMS hasn't investigated the hospital that malnourished and neglected the patient who was moved to another facility.  (As with Lyme literate doctors, investigations such as these nit-pick until they find any little nit – making the doctor/hospital look bad.  It's really a form of punishment for dissenters, not that infractions don't ever occur, but they occur everywhere, particularly when hospitals are busy and crowded).
Hospitals are taking patients off ventilators without informed consent and without family involvement. When relatives advocate for their loved ones to keep them vented, they are told their position "isn't supported by science." In one case a judge sided with the family member and helped organize a transfer to a new facility.  The patient was found to be malnourished, dehydrated, and 30 lbs underweight – clear signs of patient neglect.  He made tremendous progress at the new facility but died essentially due to how he was treated for so long at the first facility.
Similarly to Dr. Simon Gold a medical doctor and also an attorney who started America's Frontline Doctors, who was unfairly arrested and is now doing jail time for a misdemeanor simply for peacefully speaking at the Capital in January, UMMC is being used as an example to other hospitals to show what happens to those who don't toe the line.
Welcome to the New Normal.
_________________
https://www.axios.com/2022/09/09/companies-are-dropping-vaccine-mandates
Sep 9, 2022
Companies are dropping vaccine mandates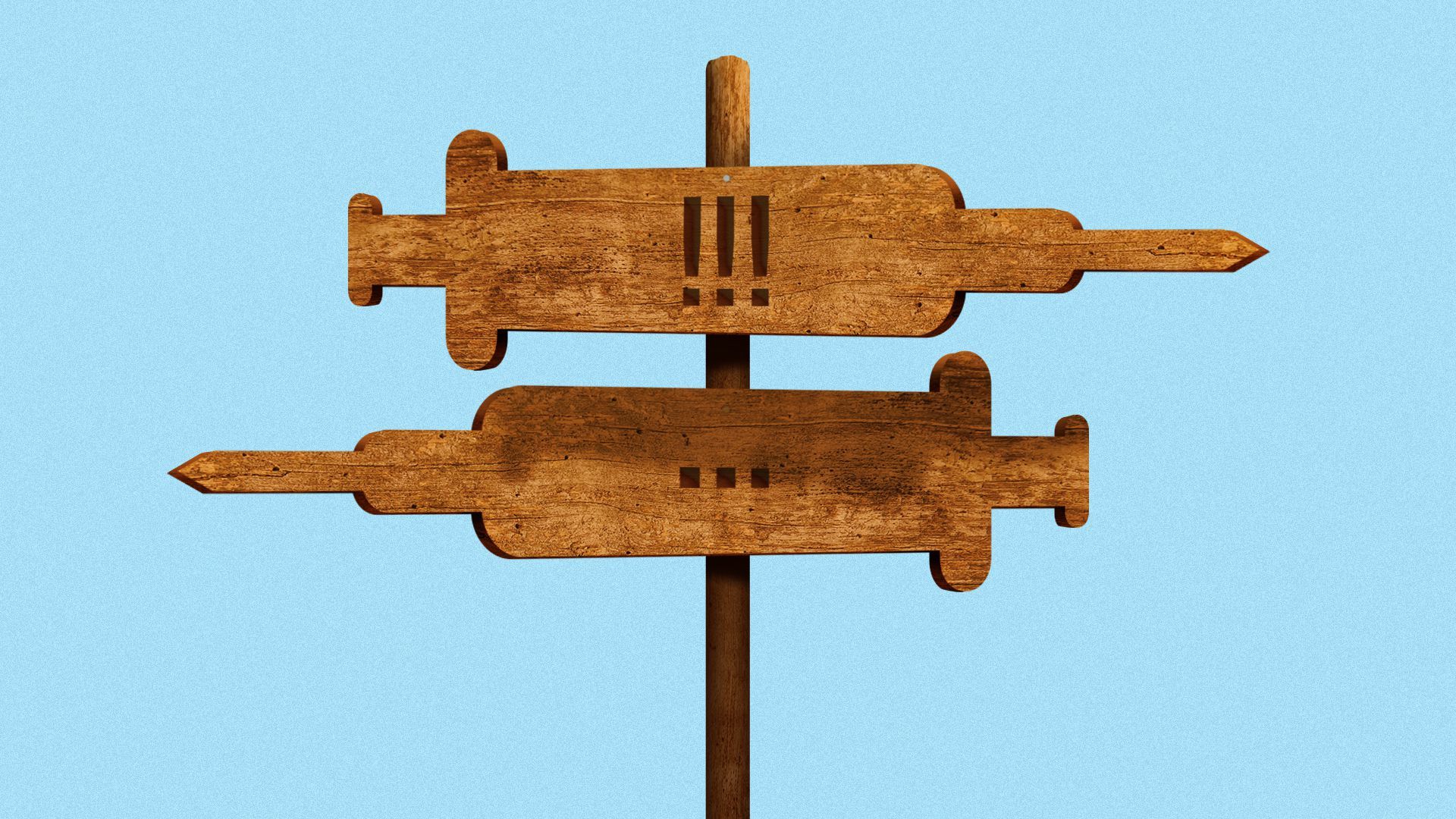 Excerpts:
Some companies are rolling back mandates for employee COVID vaccination — but few are making official public statements about it.

Why it matters: These moves signal that we've shifted into a new chapter of the pandemic — and that employers are desperate to get people back to the office.
What's happening: "[Companies] decided that the rationale for [mandates] had become weak enough that they don't want to continue," Jeff Levin-Scherz, population health leader at Willis Towers Watson, tells Axios.

Zoom out: The White House yesterday called on businesses to take certain actions to protect employees and customers from COVID-19 this fall. Mandates weren't on the list.
Yet, despite the fact these injections don't stop transmission, infection, severe illness, or even death – and have actually been linked with more reports of severe reactions and death than any other "vaccine" in the history of VAERS, which historically only captures 1% of reactions:
Wisconsin Healthcare Workers Who Had Religious, Medical Exemptions Must Get Novavax COVID Shot or Lose Job
A Wisconsin hospital this week said it is withdrawing medical and religious exemptions for some employees from the hospital's COVID-19 vaccine mandate, giving those employees until Sept. 21 to get the Novavax vaccine.
The hospital is Froedtert & the Medical College of Wisconsin, which operates 11 hospitals and more than 45 health centers and clinics throughout the midwest and employs more than 2,000 physicians.
Novavax was granted Emergency Use Authorization (EUA) in July.  Prior COVID-19 shots made by Pfizer, Moderna and Johnson & Johnson used fetal cell lines from unborn fetuses in various stages of development and testing, but the Novavax shot is a protein-based technology purposely created to entice "vaccine" holdouts with ethical concerns about using human fetal cell lines.
But, per usual, few are talking about safety and efficacy.
The ones that are have been jailed, discredited, and bullied.  And the list keeps growing.
Dr. Meryl Nass, a member of the Children's Health Defense (CHD) scientific advisory committee, pointed out that the Novavax shot contains a novel adjuvant, Matrix-M, "so it is not really an old-fashioned shot."