https://www.lymedisease.org/more-lyme-research-treatment/
As Lyme cases grow, more research and better treatments are needed
Sept. 29. 2021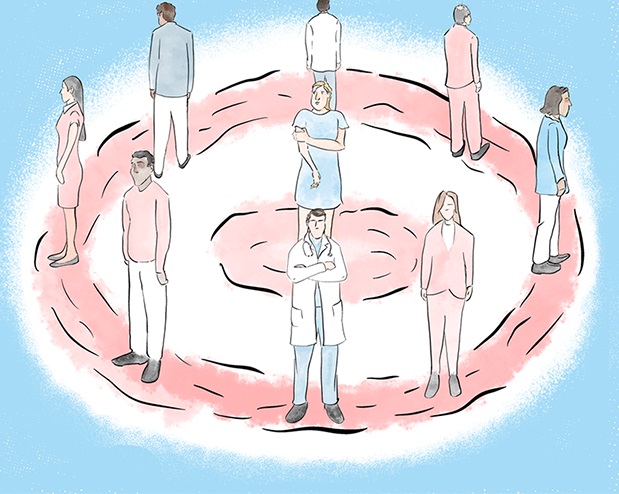 The University of Arizona's Cronkite News Service looks at the issue of Lyme disease–and how hard it is for people to get effectively treated. Prominently featured in the story: LymeDisease.org's Lorraine Johnson and our MyLymeData patient registry.
By Emily Schmidt, Cronkite News
For five years, Christy Annis faced debilitating nausea, vertigo, dissociation and other symptoms and went from doctor to doctor in her hometown of Tampa, Florida, trying to find out what was wrong. Tests came back negative, and practitioners started challenging whether her worsening symptoms were real.
Eventually, she was treated for small intestine bacterial overgrowth and PTSD but continued to suffer physically and mentally.
Last September, her questions were finally answered: Annis was diagnosed with Lyme disease, and a month later she moved to Puerto Vallarta, Mexico, to receive a more holistic treatment that also costs less than remedies she pursued in the U.S. READ MORE.
Note: Emily Schmidt is a student reporter at Cronkite News, the news division of Arizona PBS, produced by the Walter Cronkite School of Journalism and Mass Communication at Arizona State University.

__________________
**Comments**
While research is definitely needed, it needs to be the right kind, by the right people.  For far too long research been done by the very people setting the rules, controlling the message, and making the decisions.  Their research by nature and design leaves the sickest patients out of the loop.  We must proceed cautiously with research making sure tax dollars are being spent wisely, without bias and making sure work is being done on the sickest patients who have been continually ignored.  Frankly, this means the government must be left out of it.  They've proven to be incapable of these simple tasks, and it would be foolish and fruitless to continue working with them, yet this is precisely what large patient advocate organizations are doing.  The TBDWG is one such example.
I was interested to see the source of what the author states are "independent" researchers.  Her source is not independent at all but simply a graph based on cases that local and state health departments report to CDC's national disease tracking system. The CDC's national tracking system is rife with problems. Further, the researchers are CDC employees, and the research is a governmental program – part and parcel of The Cabal.
A truly independent researcher, who also happens to be a Lyme/MSIDS patient and tick expert, has debunked "climate change" regarding tick and disease proliferation. Further, he continues to correct erroneous research based on faulty climate change models. Once again, data is used and twisted to fit a pre-existing narrative, which the CDC does expertly as seen with COVID. Please remember Dr. Fauci, head of NIAID for 7 presidencies and the highest paid federal employee, is mafia over-lord of doling out government grants for research. His conflicts of interest reads like a rap sheet. His position, without oversight, determines which researchers obtain grants and which do not.  Anyone in research understands that in order to get those dollars, the words "climate change" will almost assure you get the money, since it is part of the accepted narrative despite climatologist's objections.  Since our government is most probably behind Lyme/MSIDS, anything that departs from the accepted narrative simply doesn't get any money and remains dead in the water.
The article does bring up some very valid and important points such as how patients are not believed by doctors and their own family members, the challenges of testing, diagnosis, and treatment, the vast costs of treatment, and many other crucial points.