https://danielcameronmd.com/geriatric-babesia-rising-longer-treatment/
GERIATRIC BABESIA CASES ARE RISING AND MAY REQUIRE LONGER TREATMENT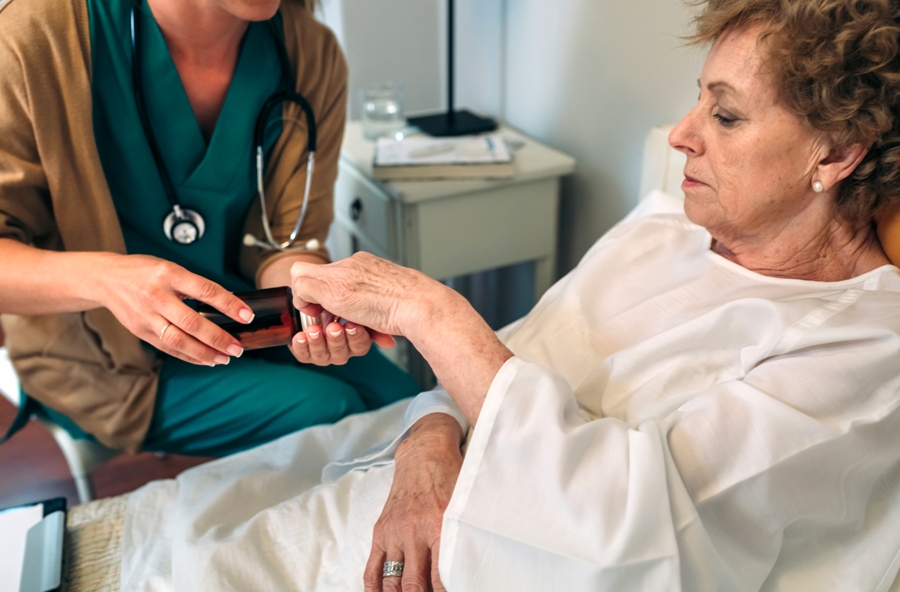 The number of Babesia cases among the elderly in the U.S. appears to be growing. According to a study by Menis and colleagues, published in the journal Open Forum Infectious Diseases, 19,469 Medicare beneficiaries had a Babesia diagnosis recorded between 2006 – 2017, with the highest rates occurring in babesiosis-endemic states. [1]
Overall, the number of individuals contracting Babesia is rising, as well. The annual number of cases per year climbed from 4 per 100,000 to 9 per 100,000 in the U.S. between 2006 and 2017. The annual number of cases of Babesia per year for individuals over the age of 85 was 4 out of 100,000. In comparison, the number of Lyme disease cases among the elderly was 15.98 per 100,000.
Most of the cases of Babesia occurred in the Lyme-endemic states of Massachusetts, Rhode Island, Connecticut, New York, and New Jersey, according to the authors. Other states recording Babesia cases included Florida, Pennsylvania, California, Maryland, and Virginia. Some cases of Babesia were also reported in New Hampshire, Maine, Vermont, Minnesota, Wisconsin, Texas, North Carolina, and Illinois.
The most common test used to diagnose Babesia was a blood smear in the institutional setting, wrote Menis in a related paper. [2] The intracellular parasite in the red blood cell clears after a few days. The most common tests used in a physician's office involved antibody or PCR testing. [2]
Co-infections can be deadly
A Babesia infection can be serious for patients.
"Patients co-infected with Lyme disease experienced more symptoms and a more persistent episode of illness than did those (n=10) experiencing babesial infection alone," wrote Krause and colleagues [3]. In another paper, the authors explain, "Immunocompromised people who are infected by B. microti are at risk of persistent relapsing illness." [4]
For some patients, including the elderly, a Babesia infection can be more serious. "Babesiosis can be life threatening, particularly for persons who are asplenic, immunocompromised, or elderly," wrote Krause et al. [4]
85-year-old dies from Babesia and Ehrlichia
Javed and colleagues describe the case of an 85-year-old man who died of a concurrent Babesiosis and Ehrlichiosis infection. [5]
He was an avid gardener and golfer in good health except for hypertension. He did not have a tick bite or rash. The man was hospitalized with weakness and jaundice. He had mild anemia, a very low platelet count, a mildly elevated bilirubin, and mildly reduced renal function.
The doctors diagnosed Babesia based on a bone marrow biopsy revealing intraerythrocytic inclusions (tetrads), typical of babesiosis. In retrospective, his admitting bloods from admission revealed parasitemia in 8% of the red blood cells. The Babesia antibody IgM and IgG were positive for Babesia.
READ MORE: Elderly Lyme disease patients more likely to have unfavorable treatment outcomes
The elderly man was treated with IV clindamycin and IV quinine. His anemia worsened despite transfusion of two units of blood and he was transferred to a tertiary hospital for possible exchange transfusion. The doctor added azithromycin but not Atovaquone.
His condition worsened. His oxygen saturation dropped to 84% and he subsequently developed bilateral pneumonia, renal failure, hepatic failure, and a coma. He was too ill to tolerate exchange transfusion.
He died within 60 hours of admission to the tertiary care center.
Post-mortem tests were positive for Human Monocytic Ehrlichiosis, the cause of Ehrlichia. He was never treated with doxycycline, the most commonly prescribed medication for Ehrlichia.
Treatment of Babesia
Krause and colleagues reported that a 10-day course of Mepron and Zithromax would be as effective as clindamycin and quinine and have less side effects. [3] The Medicare beneficiaries were far more likely to be prescribed Mepron with Zithromax than clindamycin and quinine. [1]
Some patients with Babesia require longer treatment. Krause and colleagues reported immunocompromised and elderly patients were more likely to need longer term therapy." [4]
In another paper, the authors point out that,
"Such patients generally require antibabesial treatment for >or=6 weeks to achieve cure, including 2 weeks after parasites are no longer detected on blood smear." [4]
More than one-third of elderly Babesia patients were not treated with anti-Babesia treatment during their evaluation. The study was not designed to determine if the elderly were subsequently treated.
IDSA position
The 2020 Infectious Diseases Society of America (IDSA) guidelines for Babesia highlighted concerns regarding severe Babesia in the elderly.
"Numerous immunodeficiencies and comorbidities have been associated with severe babesiosis, including asplenia and hyposplenism, cancer, congestive heart failure, HIV infection, immunosuppressive drugs, and advanced age." [6]
For immunocompromised patients, we suggest monitoring Babesia parasitemia using peripheral blood smears even after they become asymptomatic and until blood smears are negative. PCR testing should be considered if blood smears have become negative but symptoms persist (weak recommendation, moderate-quality evidence).
In addition, the IDSA guidelines advised longer treatment for immunocompromised Babesia patients.
"A subgroup of highly immunocompromised patients reported in a case control study required at least 6 consecutive weeks of antibiotic therapy, including 2 final weeks during which parasites were no longer detected on peripheral blood smear." [6]
However, some patients can relapse.
"A few cases of relapse despite at least 6 consecutive weeks of atovaquone plus azithromycin demonstrate that resistance to atovaquone and/or azithromycin can emerge in highly immunocompromised patients during an extended course of this antibiotic combination," wrote Krause et al. [6]
Editor's note: I share the same concerns regarding Babesia in the elderly, and I base the length of antibiotics on the patient's response to treatment.
References:
Menis M, Whitaker BI, Wernecke M, et al. Babesiosis Occurrence among the U.S. Medicare Beneficiaries Ages 65 and Older, During 2006-2017: Overall, and by State and County of Residence. Open Forum Infectious Diseases. 2020
Menis M, Forshee RA, Kumar S, McKean S, Warnock R, Izurieta HS, Gondalia R, Johnson C, Mintz PD, Walderhaug MO, Worrall CM, Kelman JA, Anderson SA. Babesiosis Occurrence among the Elderly in the United States, as Recorded in Large Medicare Databases during 2006-2013. PLoS One. 2015 Oct 15;10(10)
Krause PJ, Telford SR, 3rd, Spielman A, et al. Concurrent Lyme disease and babesiosis. Evidence for increased severity and duration of illness. JAMA. Jun 5 1996;275(21):1657-60.
Krause PJ, Gewurz BE, Hill D, et al. Persistent and relapsing babesiosis in immunocompromised patients. Clin Infect Dis. Feb 1 2008;46(3):370-6. doi:10.1086/525852
Javed MZ, Srivastava M, Zhang S, Kandathil M. Concurrent babesiosis and ehrlichiosis in an elderly host. Mayo Clin Proc. May 2001;76(5):563-5. doi:10.4065/76.5.563
Krause PJ, Auwaerter PG, Bannuru RR, et al. Clinical Practice Guidelines by the Infectious Diseases Society of America (IDSA): 2020 Guideline on Diagnosis and Management of Babesiosis. Clin Infect Dis. Nov 30 2020;doi:10.1093/cid/ciaa1216
_____________________
For more:  https://madisonarealymesupportgroup.com/2016/01/16/babesia-treatment/
Mainstream medicine still does not believe the seriousness of this complex illness that thousands upon thousands are suffering from.  The interaction of confections make cases extremely difficult to treat.  Do not mess around with this, get to a Lyme literate doctor asap:  https://madisonarealymesupportgroup.com/2020/11/25/what-makes-a-doctor-lyme-literate/  These doctors typically layer treatment to reduce any potential of resistance to treatment.  We often took 4 things simultaneously.