http://  Approx. 3 Min
I-Team Deaths Incorrectly Attributed to COVID-19 in Palm Beach County
More questions about the accuracy of the [COVID-19] death count after the CBS12 News I-Team uncovers several cases of people listed as COVID deaths but clearly died of something else.
A 90-year-old man who fell and died from complications of a hip fracture.
A 60-year-old man dead from a gunshot wound to the head.
These are some of the deaths in Palm Beach County recently and incorrectly labeled as COVID deaths in medical examiner records. 
https://www.dailywire.com/news/600000-mistakenly-told-theyve-had-covid-i-have-not-been-tested?
600,000 Mistakenly Told They've Had Covid: 'I Have NOT Been Tested'
Humana Military has since apologized over the "confusion" caused by the email error
In a mass email sent on July 17, 2020
Excerpts:
…more than 600,000 Tricare users in the military health system's East Region were asked to consider donating blood for research based on their supposed status as COVID-19 "survivors," Military.com reported last week. As noted in the report, "31,000 persons affiliated with the U.S. military have been diagnosed with the coronavirus," showing a clear error in the mass email.
Errors by other health care entities have likewise caused confusion at times about individuals' COVID-19 status as well as infection rates.
https://www.wsj.com/articles/covid-19-data-reporting-system-gets-off-to-rocky-start-
Covid-19 Data Reporting System Gets Off to Rocky Start
New data system run by Health and Human Services faces delays, quality-control issues
Public release of hospital data about the coronavirus pandemic has slowed to a crawl, one month after the federal government ordered states to report it directly to the Department of Health and Human Services and bypass the Centers for Disease Control and Prevention.  (See link for article)
____________________
**Comment**
While the bias of this article is clear (they feel the CDC should be the hub) I assure you, there were control issues when they ran the show as well, for a number of reasons including the fact testing is abysmal and can not be trusted, as well as the issue of hospitals getting kickbacks to labeling everything COVID even when it isn't:  https://madisonarealymesupportgroup.com/2020/08/10/cdc-director-acknowledges-hospitals-have-a-monetary-incentive-to-overcount-coronavirus-deaths/
Then there's this:
https://www.zerohedge.com/political/california-public-health-director-suddenly-quits-after-massive-virus-data-error
California Public Health Director Suddenly Quits After Massive Virus Data Error Discovered
The director of the California Department of Public Health has abruptly resigned just days after the discovery of a computer system failure that resulted in the massive undercounting of COVID-19 cases.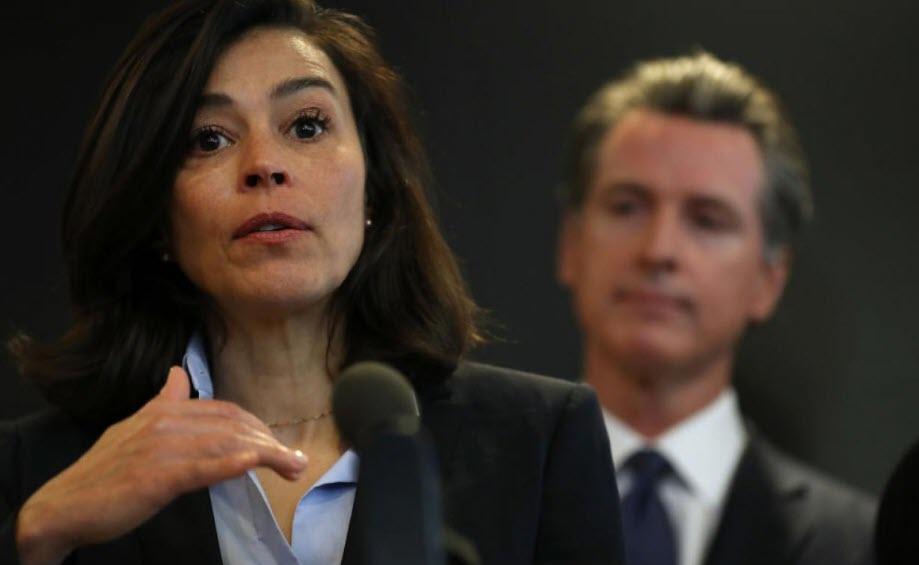 Dr. Sonia Angell who had been in the position for less than a year (and had previously served as deputy commissioner for prevention and primary care at the New York City Department of Health and Mental Hygiene from 2014 to 2019) reportedly resigned via an email sent to the California Health and Human Services Agency. (See link for article)
_____________________
**Comment**
'Authorities' continue to use flawed data to keep schools, businesses, churches, etc. closed, except Gov. Newsom's PlumpJack winery, of course: https://newsomwatch.com/2020-07-04-newsom-orders-churches-stop-singing-plumpjack-winery-open
Newsome was also caught wiring half a billion dollars to China in a face mask money laundering scheme:  https://www.newsomwatch.com/2020-07-07-newsom-wired-half-billion-communist-china-face-mask-money-laundering
This means that mortality rate is likely much lower than what we've been told and it means Newsom is completely and utterly corrupt.
Authorities in Sweden continue to say COVID mortality is .12%.  Even Bill Gates says it's .14%.  Both numbers are nearly the same as seasonal influenza.
I posted this before but it's worth repeating:
NURSING HOMES SHOCKED AT 'INSANELY WRONG' CMS DATA ON COVID-19
— ONE FACILITY SUPPOSEDLY HAD EIGHT CORONAVIRUS DEATHS FOR EACH BED
When the administrator of the Saugus Rehab and Nursing Center in Saugus, Massachusetts, heard that a new Medicare website reported her facility had 794 confirmed cases of COVID-19 — the second highest in the country — and 281 cases among staff, she gasped.
"Oh my God. Where are they getting those numbers from?" said Josephine Ajayi. "That doesn't make any sense."
Those weren't the numbers that her facility reported to the CDC's National Healthcare Safety Network, under new rules from the Centers for Medicare & Medicaid Services (CMS), she said. (Please see link for article)
If it's a COVID admission, you get $13,000
If the patient goes on a ventilator you get $39,000