https://www.lymedisease.org/pa-legislation-tick-removal-school/
If a tick is removed from a student at school, what happens next?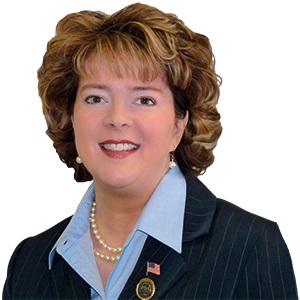 The Pennsylvania State Senate has passed legislation by Sen. Michele Brooks to create a standard protocol in response to a tick being removed from a student during the school day.
Senate Bill 232 would require school officials to notify parents in writing about the tick removal and provide information on the symptoms of Lyme disease. The notification will include the date of the tick removal and the recommendation that the child's parent or guardian promptly seek medical treatment.
The bill also states that the tick must be preserved for the student's parent or guardian to send to East Stroudsburg University's tick lab for free testing for tick-related diseases including Lyme disease, Rocky Mountain spotted fever or Powassan virus.
The school also has the option of sending the tick for testing.
"Testing a tick found on a child can provide critical information to help medical professionals prevent the child from long-term or chronic effects from the diseases ticks can carry," Brooks said.

"In keeping with my ongoing efforts to combat the tick crisis in Pennsylvania, I encourage anyone who has removed a tick from themselves, a pet, and especially a child, to place it in a plastic zip-locked bag and send it to the tick lab."
Pennsylvania leads the nation in the number of Lyme disease cases. Approximately one in four cases of Lyme occur in children, with children ages five to nine being at the greatest risk for contracting Lyme and other tick-borne illnesses.
The bill now moves to the House of Representatives for consideration.
SOURCE OF PRESS RELEASE: The Office of State Senator Michele Brooks
Editorial from Williamsport Sun-Gazette endorsing the legislation: Schools a logical ally in fight against tick-borne diseases
________________
**Comment**
What's sad here is that it should be normal procedure to contact the parents of a child that has been bitten by a tick.  Duh.  But, in today's crazy world, this has to be legislated.  And even then, it might not happen!
For more:
Rather than give medical advice about recommended treatment, I'm going to quote the International Lyme and Associated Diseases Society (ILADS – how to handle a tick bite):
"ILADS recommends that prophylaxis (preventive treatment) be discussed with all who have had a blacklegged tick bite. An appropriate course of antibiotics has been shown to prevent the onset of infection.
When the decision is made to use antibiotic prophylaxis, ILADS recommends 20 days of doxycycline (provided there are no contraindications).  The decision to treat a blacklegged tick bite with antibiotics often depends on where in the country the bite occurred, whether there was evidence that the tick had begun feeding, and the age of the person who was bitten.  Based on the available evidence, and provided that it is safe to do so, ILADS recommends a 20-day course of doxycycline.
Patients should also know that although doxycycline can prevent cases of Lyme disease, ticks in some areas carry multiple pathogens, some of which, including Babesia, Powassan virus, and Bartonella, are not responsive to doxycycline. This means a person could contract a tick-borne illness despite receiving antibiotic prophylaxis for their known bite.
ILADS recommends against single-dose doxycycline. Some doctors prescribe a single 200 mg dose of doxycycline for a known bite. However, as discussed in detail in the guidelines, this practice is based on a flawed study that has never been replicated.
Read more in the ILADS treatment guidelines.
For more on treatment:  https://madisonarealymesupportgroup.com/2016/02/13/lyme-disease-treatment/  Although it's highly doubtful even a LLMD will give you more than doxy, you can read and learn about herbs that are effective against the other coinfections and layer those in yourself.  Of course, discuss all treatments with your doctor.