https://www.cidrap.umn.edu/biosecurity-issues/who-continues-global-polio-emergency-breach-noted-dutch-vaccine-facility
WHO continues global polio emergency as breach noted at Dutch vaccine facility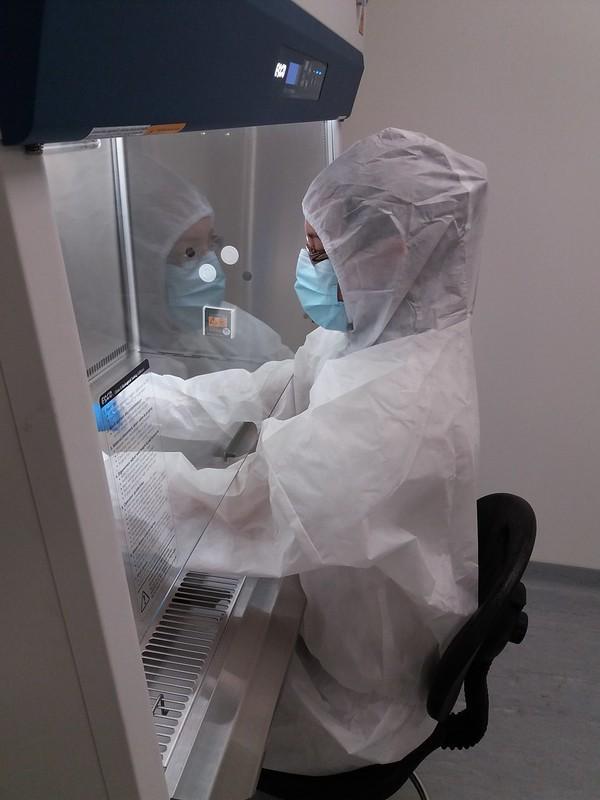 IAEA Imagebank, Dejan Vidanovic / Flickr cc
Though progress has been made against polio, the risk of international spread of circulating vaccine-derived poliovirus type 2 (cVDPV2) remains high, and the situation still warrants a public health emergency of international concern (PHEIC), the World Health Organization (WHO) said today.
The announcement follows a recommendation from the WHO's polio emergency committee, which met on Jan 25 to discuss the latest developments. The group also noted a wild poliovirus type 3 (WPV3) containment breach at a vaccine manufacturer in the Netherlands, which Dutch researchers detailed today in the latest issue of Eurosurveillance.  (See link for article)
______________
Important Excerpt:
One sewage sample was positive for infectious virus, which was genetically similar to vaccine stocks used at the facility.

In addition, the study authors found slight mutation differences that hinted at human shedding.
The authors state that containment breaches can go unnoticed.
Go here for UNICEF's history of using disasters to vaccinate children with the oral Polio vaccine that spreads Polio.
Polio compared to the top 10 leading causes of death worldwide according to WHO.  Source