Episode 38: Underlying Infections and Psychiatric Presentation
https://html5-player.libsyn.com/embed/episode/id/7054671/height/90/theme/custom/autoplay/no/autonext/no/thumbnail/yes/preload/no/no_addthis/no/direction/backward/render-playlist/no/custom-color/87A93A/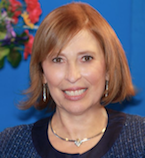 Cindy Kennedy, FNP, is joined by Dr. Rosalie Greenberg, who discusses how underlying infections can manifest themselves with a psychiatric presentation, particularly among children with Lyme disease.
Greenberg, D.F.A.A.C.A.P., is a Board Certified Child and Adolescent Psychiatrist in private practice in New Jersey. She specializes in the diagnosis and psychopharmacological treatment of Pediatric Mood Disorders, psychiatric symptoms secondary to tick-borne infections and Pediatric Acute-onset Neuropsychiatric Syndromes.
She is an active member of The International Lyme and Associated Diseases Society (ILADS) and has authored articles and lectured at ILADS National and International Conferences on Tick-borne Illnesses and Childhood Psychiatric Symptoms.
In addition Dr. Greenberg is the author of "Bipolar Kids: Helping your Child Find Calm in the Mood Storm," DaCapo Press (March 2007), co-producer of the film: Rescuing Childhood- Understanding Bipolar Disorders in Children and Adolescents (2009); host of The Telly Award winning show "Kids First with Rosalie Greenberg, MD" (2012, 2013, 2014, 2015), and recipient of multiple awards and acknowledgement as a Top Doctor in several publications. She maintains a private practice in Summit, New Jersey.