https://www.lymedisease.org/parents-unjustly-accused/
TOUCHED BY LYME: When parents are unjustly accused of harming their sick child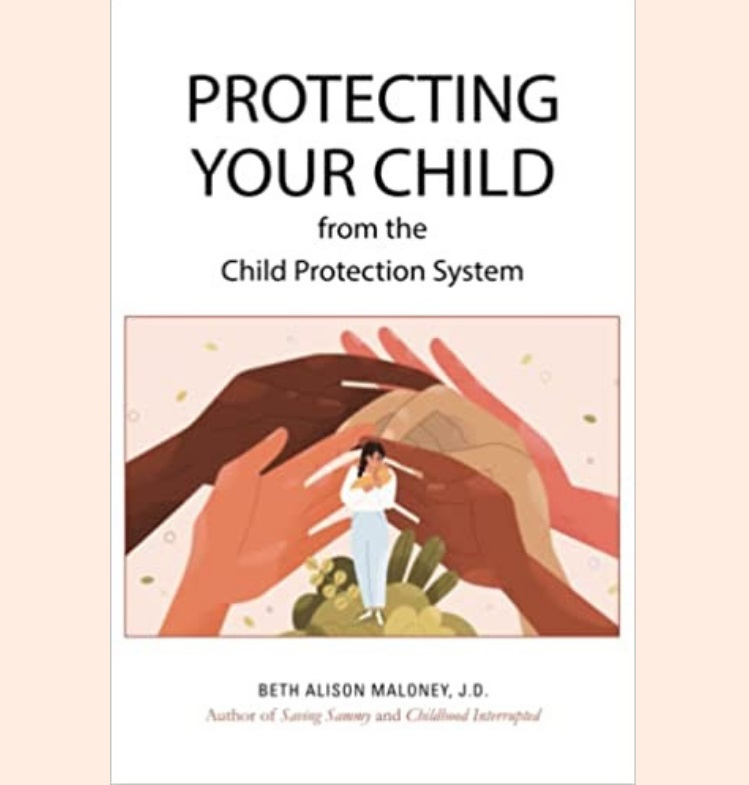 If your child has chronic Lyme disease, PANS/PANDAS, mast cell activation syndrome, POTS, or any number of other "medically complex conditions" – you have probably experienced being disbelieved by many people.
You may be a decent, well-intentioned parent doing everything you can to figure out your child's puzzling medical problems.
You may scour the internet to learn more about the child's condition, track the ups and downs of his or her symptoms, and carry binders full of medical records to appointments with various specialists—many of them far from your home.
But, in a cruelly ironic twist, those very activities can get you in trouble.
Physicians who have little experience with your child's medically complex condition may feel you are "overmedicalizing" your child.
School officials may think you're intentionally keeping your child out of class for reasons they consider invalid.
Neighbors and even family members may believe you're exaggerating your child's health problems—and, in their opinion, going about things the wrong way.
And, unfortunately, any one of these people might report you to Child Protection Services. And then your problems will escalate dramatically.
Now, it goes without saying that sometimes children ARE abused by parents, and there is, of course, a legitimate role for CPS investigations.
But medically complex conditions are fraught with issues that can unfairly entangle parents—and the more they fight to free themselves, the more tied up in legal knots they may become.
For an idea of how bad things can get, consider what happened to then-teenager Justina Pelletier and her family. In 2013, her parents lost custody of their daughter after Boston Children's Hospital disagreed with how she was being treated at a different medical center. (Read more about Justina's situation here.)
What to do?
According to Beth Alison Maloney, there are things you can do now to minimize the possibility of running afoul of CPS in the future. And, if you're already caught up in the system, there are things you can do to get out of it.
Her thorough and well-researched advice on this subject is laid out in a new book called Protecting Your Child from the Child Protection System.
Maloney is an attorney and the mother of a child who suffered from the strep-caused autoimmune condition known as PANDAS—back before practically anybody even knew what that was.
Theirs was a complicated journey. But her son finally got better and now is a well-functioning adult. She wrote their family's story in her 2009 book, Saving Sammy: Curing the Boy Who Caught OCD.
In 2013, she wrote another instructive book, called Childhood Interrupted: The Complete Guide to PANDAS and PANS. It primarily focuses on the medical information you need to help your child recover from these conditions.
Over the past two decades, Maloney has worked as a lawyer, guardian ad litem, and nationwide consultant in the field of child protection laws. She has seen firsthand how innocent families are sometimes presumed guilty of all manner of abuse. She has seen the rise of "child abuse pediatricians"–specialists that she believes sometimes jump to unwarranted conclusions, to the detriment of the families involved.
She wrote this book so parents of sick children can understand what they are potentially up against and how they can help themselves. As she states in the introduction, "Too much is at stake for you to plunge in without being informed."
(Please go to top link for an excerpt from the book)
Maloney's book is divided into six parts:
An overview of the Child Protection System and how it functions.
How to navigate the maze and what to do if you find yourself accused
The special challenges facing parents of medically complex children
Building a team—lawyer, family, friends
A deeper dive into the court system
Rebuilding your lives after being falsely accused of abusing your child.
No parent wants to think about the possibility of losing custody of their child–especially when that child is seriously ill. But parents of medically complex children should familiarize themselves with the issues involved and take steps to head off trouble.
Knowledge is power. And if you're falsely accused of abusing your child, you need all the power you can get.
For more information, see Beth Alison Maloney's website.
TOUCHED BY LYME is written by Dorothy Kupcha Leland, LymeDisease.org's Vice-president and Director of Communications. She is co-author of When Your Child Has Lyme Disease: A Parent's Survival Guide. Contact her at dleland@lymedisease.org.
_________________
**Comment**
Very important information within this article, and book.  I highly advise any parent, grandparent, or concerned person who knows of a family struggling with Lyme to get this book to be educated. This is a wonderful resource and would make an excellent gift as well.
For more: