https://podcast.tickbootcamp.com/episode/bef83ae435ca43b4/slyme-an-interview-with-jenna-luch-thayer
S1E102 – Slyme – an interview with Jenna Luché-Thayer
Ms. Luché-Thayer is the 59-year-old founder and director of the Ad Hoc Committee for Health Equity in ICD11 Borreliosis Codes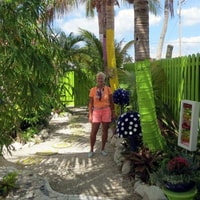 Tick Boot Camp's guest today is Jenna Luché-Thayer. Ms. Luché-Thayer is the 59-year-old founder and director of the Ad Hoc Committee for Health Equity in ICD11 Borreliosis Codes, and she's from Florida. She first experienced the symptoms of a tick disease in 1976, when she was just 16 years old. She had a fever, extreme fatigue, joint pain, and Bell's palsy. Her illness came and went, but it took over 35 years for Ms. Luché-Thayer to receive a Lyme diagnosis. This expert brilliantly details what it is like to be a woman on the Lyme journey. If you would like to learn more about the amazing work that Ms. Luché-Thayer has done to give back to the Lyme community since her diagnosis, then tune in now!
Thayer also recently wrote a very timely article on how we need to drop the term "post treatment Lyme disease" like a bad habit:
https://www.linkedin.com/pulse/reasons-lyme-nonprofits-disown-post-treatment-disease-luche-thayer/
INTRODUCTION
The denial of evidence showing persistent Lyme infection is a critical obstacle to adequate treatment. This case study demonstrates how funding Post Treatment Lyme Disease Syndrome (PTLDS) and Post Treatment Lyme Symptoms (PTLS) research may create further impediments to sufficient treatment. PTLDS/PTLS are terminology developed for 'limited research constructs'. These research terms are frequently misappropriated as clinical diagnoses that wrongly infer underlying infection has been adequately treated —even when the patient has recurring symptoms [1].
Persons suffering from persistent Lyme infection, or any chronic illness, may develop secondary psychosomatic and psychiatric disorders. The misuse of PTLDS/PTLS in clinical settings often results in treatment limited to the secondary psychosomatic and psychiatric disorders and denial of adequate antimicrobials for the underlying infection.
This situation is encouraged by government funders of PTLDS/PTLS studies that tend to concentrate on possible psychosomatic and psychiatric aspects of PTLDS/PTLS and largely ignore infectious causes.
This case study is limited to the PTLDS/PTLS research focus by one influential Lyme patient advocacy organization, namely the Lyme Disease Association, Inc (LDA). This organization was chosen because they have the only patient advocate who is a voting member of the Federal Tick Borne Diseases Working Group. This assessment is based on information taken from the LDA website —53 Publications for LDA-Funded Research— and focuses on the 11 publications that use PTLDS/PTLS terminology. (See tables below for publication details —retrieved July 20, 2020)
(See link for article)
For more:  https://madisonarealymesupportgroup.com/2020/01/15/jenna-luche-thayer-australian-lyme-a-global-view/