BEST VIDEO ON MASKS YET:
https://themodelhealthshow.com/maskfacts/ This video goes through mask history as well as all the research and lists the clinical evidence and supplementary data.  There is information on how popular mask effectiveness studies ignore real world conditions and includes virus transmission info. It lists the research on the physiological and psychological damage caused by mask usage, and the health/immune system/covid-19 relationship and coronavirus susceptibility due to mask usage.
It only takes ONE viral particle to spread disease.  ONE!
https://healthimpactnews.com/2020/new-health-problems-emerging-from-continuous-mask-wearing-but-attempted-murder-charges-sought-for-those-who-refuse-to-wear-masks/
New Health Problems Emerging from Continuous Mask Wearing, but "Attempted Murder" Charges Sought for Those Who Refuse to Wear Masks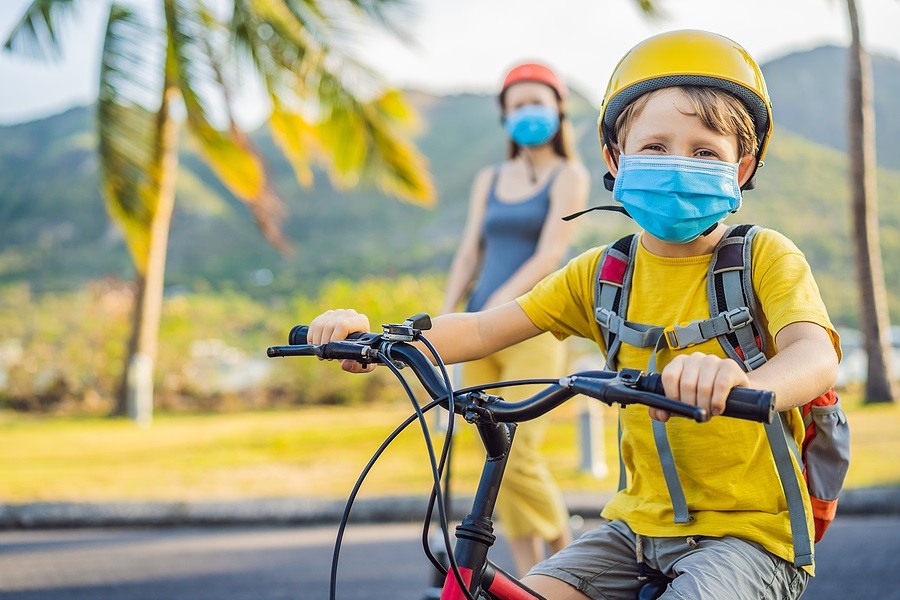 Comments by Brian Shilhavy
Editor, Health Impact News
The NY Post published an article recently interviewing dentists who are claiming:
"We're seeing inflammation in people's gums that have been healthy forever, and cavities in people who have never had them before," says Dr. Rob Ramondi, a dentist and co-founder of One Manhattan Dental. "About 50% of our patients are being impacted by this, [so] we decided to name it 'mask mouth' — after 'meth mouth.' "
There is so much news on the topic of mandatory masks, that it is hard to keep up with it all. Countries and other large areas that do NOT mandate face masks are actually seeing FEWER new cases of COVID. (See the Liberty Report show video below.)
In Nashville, a Council Member has publicly stated that people who refuse to comply with government edicts to wear masks should be charged with murder or attempted murder. (Source.)
When are people going to wake up to the face mask scam?
Tyrants dictate their use, mainly for motives of profit (see: Booming Face Mask Business in U.S. Creating Instant Millionaires Using Government Funds to Buy Masks from China) or social engineering, and people don't seem to be intelligent enough to ask basic questions about these mask mandates, such as,
if they are actually effective, then what type of mask?
How does one dispose of them as bio-hazard waste?
How often should one be worn before discarded?, etc.
The evidence is overwhelming now: face masks are harming people and protecting nobody.
Dr. Ron Paul covers these issues, and he has also written a new article about the rapid loss of civil rights as the police state tightens it grip on the public.
Coronavirus is the New 'Terrorism'
by Dr. Ron Paul
Ron Paul Institute for Peace and Prosperity
House Speaker Nancy Pelosi has proposed the next multi-trillion dollar "coronavirus relief" spending bill that will support testing, tracing, treatment, isolation, and mask policies that have been part of a "national strategic plan" she has been advocating.
The Trump administration is not opposing Pelosi's plan on principle. Instead, it is haggling over the price.
But, even if the strategic plan could be implemented at little or no monetary cost, it would still impose an unacceptable cost in lost liberty.
Pelosi's plan will lead to either a federal mask mandate or federal funding of state and local mask mandate enforcement. Those who resist wearing masks could likely be reported to the authorities by government-funded mask monitors.
We can label this the "Stasi" approach to health policy, after the infamous East German secret police force.
Contact tracing could lead to forcing individuals to download a tracing app. The app would record where an individual goes and alert authorities that an individual has been near someone who has tested positive for coronavirus.
The strategic plan could eventually include Bill Gates' and Anthony Fauci's suggestion that individuals receive "digital certificates" indicating they are vaccinated for or immune to coronavirus.
A certificate would be required before an individual can go to work, to school, or even to the grocery store.
The need to demonstrate vaccination for or immunity to coronavirus in order to resume normal life would cause many people to "voluntarily" receive a potentially dangerous coronavirus vaccine.
The Trump administration has already spent billions of dollars to support efforts of companies to develop a coronavirus vaccine. Policymakers have stated that once a vaccine is developed it will be rushed into production and onto the market.
Supporters of expediting production and use of a vaccine should remember the 1976 swine flu vaccine debacle. The swine flu vaccine was rushed into production in response to political pressure to "do something."
The result was a vaccine that was more of a danger than the flu.
Unfortunately, those who raise legitimate concerns regarding the safety of vaccines are smeared as "conspiracy theorists." This is the equivalent of stating that anyone who dares criticize our interventionist foreign policy "hates freedom" and is probably a "terrorist sympathizer."
Unique Patient Identifier
The coronavirus panic has given new life to the push for a unique patient identifier. The unique patient identifier was authorized in 1996, but appropriations bills since 1998 have contained a provision forbidding the federal government from developing and implementing the identifier.
Unfortunately, two weeks ago, the House of Representatives voted to repeal the ban. The unique patient identifier would aid government efforts to track and vaccinate every American, as well as to infringe in other ways on liberty in the name of "health."
Politicians and bureaucrats cannot eliminate a virus any more than they can eliminate terrorism. What they can do is use terrorism, a virus, and other real, exaggerated, or manufactured crises to expand their power at the expense of our liberty.
Politicians will never resist the temptation to use crises as excuses to gain more power. Therefore, it is up to those of us who know the truth to spread the message of liberty and grow the liberty movement.
A strong liberty movement is the only thing that can force the politicians to stop stealing our liberty while promising phantom security from terrorists and viruses.
Read the full article at the Ron Paul Institute for Peace and Prosperity
Murder Charge For Not Wearing A Mask?
_______________________
https://freedomplatform.tv/dr-sherri-tenpenny-face-masks-are-not-effective-against-covid-19-how-masks-are-being-used-to-control-the-population/?  Video interview here
Dr. Sherri Tenpenny – 

FACE MASKS ARE NOT EFFECTIVE AGAINST COVID-19: HOW MASKS ARE BEING USED TO CONTROL THE POPULATION
American Osteopathic Physician
Dr Sherri Tenpenny, is the American osteopathic medical doctor, researcher and author.
She has invested 20 years, and over 40,000 hours, researching, documenting and exposing the complex issues of vaccine development, testing and distribution.
As an internationally renownedspeaker and author, her articles have been translated into over 12 languages.
Dr. Tenpenny has worked as an Emergency Medicine physicianand were Director of a Level 2 Trauma centre for over a decade.
She now runs her own medical centre, providing an integrated approach to health, which has attracted patients from 50 states and 17 countries, with the doctrine "the body can heal itself".
In our first conversation on London Real in May, we discussed vaccine legislation, testing and distribution. In this episode we're going deeper on masksand why they won't protect you, contact tracing, and the psychological damage of social distancing.
For more information from Dr. Tenpenny, download her latest paper, Conclusion Regarding Masks They Do Not Work now!
Dr. Fauci was recently interviewed by Dr. Jennifer Ashton , ABC's Chief Medical Correspondent. He said,
"The wearing of masks and other coverings as we just discussed, are going to not only protect against COVID-19 but also help protect us against influenza. So we may find a secondary benefit of the lessons that we've learned over the past six months."
Once again Fauci hypocritically uses the data he wants when he wants.  A firm believer in "Big Science" he feels only randomized, controlled trials should be trusted, yet 14 RCT's in a meta-analysis "did not support a substantial effect on transmission of laboratory-confirmed influenza."  https://vaxxter.com/wp-content/uploads/2020/07/Masks-Final.pdf
Translation: You can wash your hands all you want or take a bath in hand sanitizer. Or not. You can wear any mask you want. Or not. It's not going to matter. It won't make any difference on whether you get Wuhan flu or not. That's the science.
Face masks are worthless and potentially dangerous. Free the faces!