COVID-19 PODCAST: HYDROXYCHLOROQUINE AND AZITHROMYCIN FOR COVID-19 MAY BE EFFECTIVE AFTER ALL.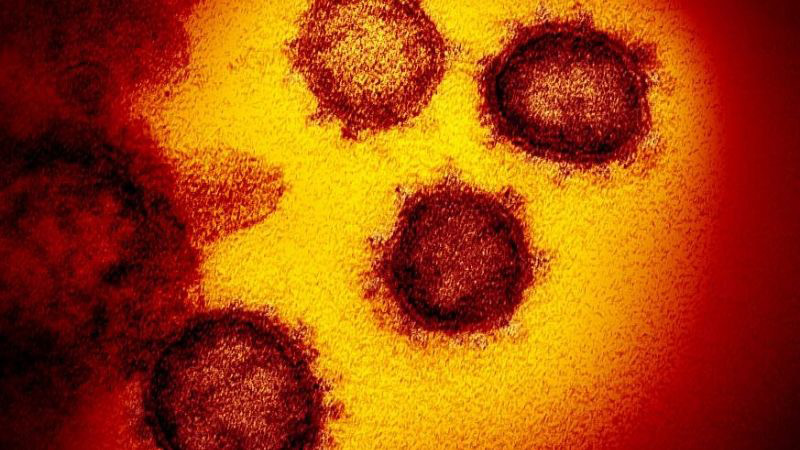 Welcome to my next Inside Lyme podcast. – I will examine the evidence supporting hydroxychloroquine and azithromycin for COVID-19.
Podcast:
https://podcasts.google.com/feed/aHR0cHM6Ly9mZWVkcy5idXp6c3Byb3V0LmNvbS83NzI
You may be wondering why I am discussing COVID-19 during an Inside Lyme podcast. I am concerned for my children, grandchildren, and my patients. I want to share my understanding of COVID-19 through my eyes as a clinical epidemiologist.
COVID-19 is now a pandemic. We need an effective and safe drug to treat this virus.
Researchers have turned to existing drugs that might be effective without causing significant side effects. Hydroxychloroquine and chloroquine have been prescribed for the treatment and prophylaxis of malaria in addition to the treatment of autoimmune diseases. Hydroxychloroquine and azithromycin have also been prescribed for Lyme disease patients. Hydroxychloroquine and azithromycin have been marketed under the name Plaquenil and Zithromax, respectively in the US.
Both chloroquine and hydroxychloroquine have side effects. The most common side effect of hydroxychloroquine is nausea and diarrhea. In rare cases, hydroxychloroquine can lead to reduced white blood cells, platelets count, anemia, and retinopathy. Retinopathy can lead to color blindness and loss of vision. Both hydroxychloroquine and azithromycin can lead to sudden death from a prolonged QT interval.
ANTIVIRAL EFFECTS OF HYDROXYCHLOROQUINE AND CHLOROQUINE
Hydroxychloroquine and chloroquine have shown some antiviral benefits in vitro (Wang, 2020, letter) Both have been studied for other related viruses, including Severe Acute Respiratory Syndrome (SARS) and Middle East Respiratory Syndrome (Mers).
Chloroquine improved outcomes in a series of small studies in China. Gao and colleagues discussed the finding in the journal BioScience Trends .
"Thus far, results from more than 100 patients have demonstrated that chloroquine phosphate is superior to the control treatment in inhibiting the exacerbation of pneumonia, improving lung imaging findings, promoting a virus negative conversion, and shortening the disease course according to the news briefing."
These findings led the State Council in China to approve chloroquine for COVIID-19
Hydroxychloroquine and azithromycin for COVID-19 may be effective after all. CLICK TO TWEETUnfortunately, this series of Chinese trials do not appear to have been published. It is hard to discuss these Chinese trials until they are published.
FIRST FRENCH CLINICAL TRIAL BY GAUTRET AND COLLEAGUES
Gautret and colleagues published a French trial evaluating the benefit and risks of hydroxychloroquine and Zithromax for the treatment of COVID-19.
The authors prescribed 600 mg of hydroxychloroquine to 26 patients with COVID-19. Two were asymptomatic. Ten had upper tract respiratory infections, and six had lower tract respiratory infections. The doctors prescribed azithromycin to 6 of their patients with COVID-19 to prevent bacterial superinfection.
The authors were able to show a significant reduction in the viral load in nasopharyngeal samples of their COID-19 patients treated with hydroxychloroquine compared to COVID-19 patients who were not treated.
The authors were able to show even a greater reduction in viral load in the six COVID-19 patients when Zithromax was added.
Only one of the 26 patients treated with hydroxychloroquine was dropped from the study due to an adverse event. That patient dropped out due to nausea.
The authors explained why they decided to share their findings early.
"For ethical reasons and because our first results are so significant and evident, we decide to share our findings with the medical community, given the urgent need for an effective drug against SARS-CoV-2 in the current pandemic context."
FLAWS IN THE FIRST FRENCH TRIAL BY GAUTRET
The Gautret trial was small and flawed. They should have used controls from the same hospital with the same characteristics as the 26 treated patients. Instead, they enrolled 16 controls were from other centers.
The Gautret trial did not evaluate whether a reduction or elimination of the COVID-19 virus in saliva would prevent outcomes important to patients such as a transfer to an intensive care unit or death. Four of the 26 patients treated with hydroxychloroquine did poorly. Three were transferred to the intensive care unit. One died. None of the patients with a COVID—19 infection developed a QT prolongation.
The Gautret trial was not designed to determine if the absence if COVID-19 from the saliva meant the absence of COVID-19 from other tissues.
The Gautret trial could not determine if the benefits seen for the six COVID-19 patients treated with azithromycin were from an antiviral effect or an antibiotic effect.
SECOND FRENCH TRIAL
A recently published second French trial by Gautret and colleagues added further support for the hydroxychloroquine with azithromycin.
"In 80 in-patients receiving a combination of hydroxychloroquine and azithromycin we noted a clinical improvement in all but one 86 year-old patient who died, and one 74-year-old patient still in intensive care unit."
PLANNED TRIALS
Researchers at the University of Minnesota are planning on a trial "to see whether malaria treatment hydroxychloroquine can prevent or reduce the severity of the coronavirus disease (COVID-19)" writes Gabe Gutierrez and Dennis Romero in NBCNews.
COULD CUTTING THE COVID-19 VIRAL LOAD BE HELPFUL?
Yes, according to Gautret. "hydroxychloroquine and azithromycin "can play a role in controlling the disease epidemic by limiting the duration of virus shedding, which can last for several weeks in the absence of specific treatment." write Gautret.
COULD HYDROXYCHLOROQUINE AND AZITHROMYCIN FOR INDIVIDUALS WITH COVID-19 BE HELPFUL?
Yes, according to both Gautret trials. Hydroxychloroquine and azithromycin lowered the COVID-19 viral load patient. Moreover, most of the patients with a COVID-19 infection were improved or discharged in the second Gautret trial.
COULD HYDROXYCHLOROQUINE AND AZITHROMYCIN PREVENT COVID-19 INFECTION?
Neither Gautret trials assessed whether hydroxychloroquine with azithromycin would be effective for prophylaxis before an infection. The study only enrolled hospitalized patients already infected with the COVID-19 virus.
WHAT NOW?
For now, researchers and politicians are divided on whether to recommend hydroxychloroquine and azithromycin for the prevention and treatment of COVID-19. There is growing pressure on doctors to wait for science.
Doctors have patients who are sick now. Doctors have patients who want to prevent getting COVID-19.
"The Food and Drug Administration (FDA) on Sunday issued an emergency-use authorization for a pair of anti-malaria drugs as health officials work to combat the rapid spread of the novel coronavirus." writes Jusin Wise in The Hill.
Stay tuned.
References:
Wang M, Cao R, Zhang L, Yang X, Liu J, Xu M, Shi Z, Hu Z, Zhong W, Xiao G. Remdesivir and chloroquine effectively inhibit the recently emerged novel coronavirus (2019-nCoV) in vitro. Cell Res. 2020 Mar;30(3):269-271.
Gautret P, Lagier JC, Parola P, Hoang VT, Meddeb L, Mailhe M, Doudier B, Courjon J, Giordanengo V, Vieira VE, Dupont HT, Honoré S, Colson P, Chabrière E, La Scola B, Rolain JM, Brouqui P, Raoult D. Hydroxychloroquine and azithromycin as a treatment of COVID-19: results of an open-label non-randomized clinical trial. Int J Antimicrob Agents. 2020 Mar 20:105949.
Cai J, Xu J, Lin D, Yang Z, Xu L, Qu Z, Zhang Y, Zhang H, Jia R, Liu P, Wang X, Ge Y, Xia A, Tian H, Chang H, Wang C, Li J, Wang J, Zeng M. A Case Series of children with 2019 novel coronavirus infection: clinical and epidemiological features. Clin Infect Dis. 2020 Feb 28. pii: ciaa198
Gao J, Tian Z, Yang X. Breakthrough: Chloroquine phosphate has shown apparent efficacy in treatment of COVID-19 associated pneumonia in clinical studies. Biosci Trends. 2020 Mar 16;14(1):72-73.
Gautret P, Lagier JC, Parola P, and colleagues. Clinical and microbiological effect of a combination of hydroxychloroquine and azithromycin in 80 COVID-19 patients with at least a six-day follow up: an observational study. To be published as of 3/20/20.
Clinical trials on coronavirus drugs may take only months, researcher says. Gabe Gutierrez and Dennis Romero, From NBCNew.com Last accessed 3/29/20.
_____________
**Comment**
I posted this recently, but "authorities" have been bad-mouthing HCQ because many of them are getting financial kick-backs from Gilead Science, the manufacturer of the anti-viral Remdesivir, which bombed for Ebola, so they dug it out of the drug graveyard and are repurposing it for COVID-19.  HCQ is a direct competitor and the CDC/NIH won't have it.  They diss any test or treatment that competes with their own.  It's all about profits. This is why nothing will change until these people can not have patents and conflicting interests.  See:  https://madisonarealymesupportgroup.com/2020/05/08/update-cdc-playbook-learning-from-lyme/
When I compare how the media writes about the anti-viral drug Remdesivir vs HCQ, it isn't surprising to learn that NIAID is working with Gilead to conduct Phase II human trials on on it.  Dr. Fauci, who is supposed to be a gate-keeper of public health, often does business with Big Pharma:  https://www.fort-russ.com/2020/04/shedding-light-on-the-dishonorable-record-of-dr-fauci-a-real-mengele/
Please see Dr. Eric Berg's FB video explaining HCQ vs Remdesivir:  https://www.facebook.com/135796882846/posts/10158628517062847/?sfnsn=mo&d=n&vh=e
Even the White House economic adviser got into a massive argument with Fauci over his ongoing resistance to the use of hydroxychloroquine to treat COVID-19:  https://madisonarealymesupportgroup.com/2020/04/08/peter-navarro-explodes-at-fauci-in-heated-showdown-over-hydroxychloroquine/
https://principia-scientific.org/a-tale-of-2-drugs-deep-state-chose-money-power-over-lives/
Excerpt:
Approximately $70 million in U.S. taxpayer funding began Gilead's partnership with the U.S. Army, Centers for Disease Control and Prevention (CDC) and National Institutes of Health (NIH) to develop remdesivir. Initially for treating Ebola, it failed to show benefit and was shelved. If remdesivir is used to treat COVID-19, Gilead shareholders, not the taxpayers, will profit.

Early results of the first clinical trial of remdesivir against placebo in coronavirus showed modest benefits, according to The New York Times. Surviving patients given remdesivir were discharged four days sooner than patients given placebo, though no criteria were given for determining improvement. Death rates were not significantly different. About 25% of patients receiving remdesivir had potentially severe side effects, including multiple organ dysfunction, septic shock, acute kidney injury and low blood pressure. Another 23% showed evidence on lab tests of liver damage.

Gilead's own press release revealed the side effect of acute respiratory failure in 6% of patients in the remdesivir five-day treatment group, and 10.7% of patients in the 10-day treatment group, clearly ominous findings with a drug designed to treat respiratory failure caused by COVID-19.

Dr. Steven Nissen, a Cleveland Clinic cardiologist who has conducted dozens of clinical trials, explained to The New York Times:

"The disclosure of trial results in a political setting, before peer review or publication, is very unusual. Scientists will need to see figures on harms associated with the drug in order to assess its benefits. … This is too important to be handled in such a sloppy fashion."
Going back to 1997, Donald Rumsfeld chaired the Board of Directors at Gilead and after 2001 he held share packages valued at $5-25 Million. Gilead originally developed Tamiflu. George P Shultz, US Secretary of State also was on the board. He sold stocks at a value of more than $7 million. CA governor's Pete Wilson's wife also sat on the board.
"'I don't know of any biotech company that's' so politically well-connected [as Gilead],' Andrew McDonald, of the analyst firm Think Equity Partners, told Fortune." (Source: "Virus Mania, How the Medical Industry Continually Invents Epidemics Making Billion Dollar Profits At Our Expense")
It's looking very much like the CDC is helping Gilead reclaim its losses on Remdesivir's failure in Ebola.  Let's just whip it back out for COVID-19, the public won't notice!
For more:  https://madisonarealymesupportgroup.com/2020/05/11/what-are-sars-covid2-patients-really-dying-from/  Details are given within this link as to WHY HCQ works so well in COVID-19.  This is NOT a virus which causes interstitial pneumonia as we've been told, but rather it causes disseminated intravascular coagulation (DIC).  
https://madisonarealymesupportgroup.com/2020/04/04/efficacy-of-hydroxychloroquine-in-patients-with-covid-19-results-of-a-randomized-clinical-trial/
https://madisonarealymesupportgroup.com/2020/04/24/dr-oz-interviews-dr-didier-raoult-on-hydroxychloroquine-study-for-covid-19/
Dr. Zelenko, a New York doctor, has successfully treated 1,450 COVID-19 patients with a 99% success rate using a cocktail of hydroxychloroquine, Zinc Sulfate and Azithromycin:  https://techstartups.com/2020/04/21/dr-vladimir-zelenko-now-treated-1450-coronavirus-patients-2-deaths-using-hydroxychloroquine-99-99-success-rate-latest-video-interview/  Video with Zelenko in link.
https://madisonarealymesupportgroup.com/2020/04/08/peter-navarro-explodes-at-fauci-in-heated-showdown-over-hydroxychloroquine/