https://www.lymedisease.org/new-york-tv-reporter-tells-her-own-lyme-disease-story/
New York TV reporter tells her own Lyme disease story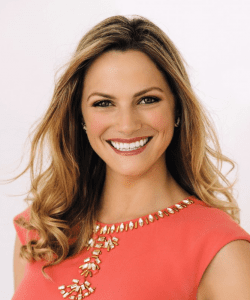 Nicole Sommavilla first started experiencing bizarre, life-threatening symptoms when she was in college.
It took four years to get properly diagnosed and treated for Lyme disease.
Now a reporter with WSYR-TV in Syracuse, New York, she tells her compelling story here.
https://www.localsyr.com/news/local-news/living-with-lyme-newschannel-9-reporter-nicole-sommavilla-opens-up-about-her-health-journey/1914141778
4 Min News Video here of Ms. Sommavilla's story.  
____________________
**Comment**
Again, we need to keep sharing our stories until authorities listen and change things.  Another great example of a person who NEVER saw the tick or rash.  With all the people I work with – hardly anybody does, yet they make it sound as if it's a prerequisite.  Please know the percentages seeing the rash very from 27-80% – hardly a sure thing:  https://madisonarealymesupportgroup.com/2019/02/22/why-mainstream-lyme-msids-research-remains-in-the-dark-ages/  And in the 1st ever patient group in Lyme, Connecticut, only a quarter had the rash.
Notice how severe this case is.  I assure you there are thousands more just like this that never got the proper diagnosis.
Thank God for doctors WHO USE THEIR GOD-GIVEN BRAINS!
For a wonderful 5-part series by NBC NY on Lyme/MSIDS:
https://madisonarealymesupportgroup.com/2017/10/24/lyme-wars-part-1-julias-story/
https://madisonarealymesupportgroup.com/2017/10/25/lyme-wars-part-2-kyra-overcomes-chronic-lyme-diagnosis/
https://madisonarealymesupportgroup.com/2017/10/26/lyme-wars-part-3/
https://madisonarealymesupportgroup.com/2017/10/27/lyme-wars-part-4/
https://madisonarealymesupportgroup.com/2017/10/28/lyme-wars-part-5-coinfections/