https://danielcameronmd.com/lyme-disease-inflammation-hindbrain/
Lyme disease triggers inflammation in "hindbrain"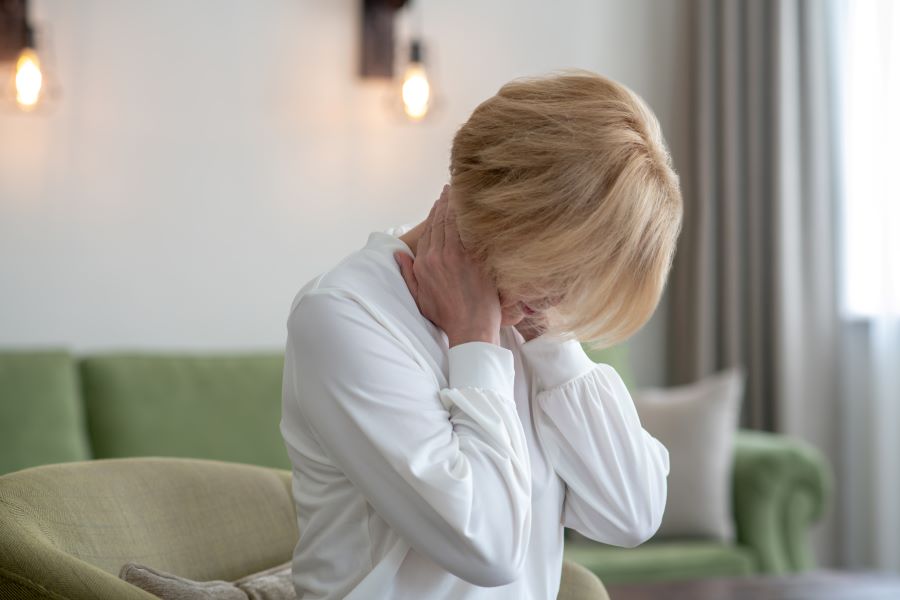 A 52-year-old woman was hospitalized with rhombencephalitis (inflammation of the rhombencephalon, also known as the hindbrain). The condition was found to be triggered by an infection with Borrelia burgdorferi, the causative agent of Lyme disease.
In their article, "Neuroborreliosis with involvement of rhombencephalon: A case report," ¹ Svingen and colleagues describe a unique presentation in which Lyme disease triggered inflammation of the rhombencephalon, a region of the brain also referred to as the hindbrain.
Over an 8-month period, the patient experienced intermittent fevers, dry cough, fatigue, headaches, night sweats, unintentional weight loss of about 15 lbs., double vision, a tremor in the neck, paresthesia and tremor in the extremities, an unsteady gait, and memory loss.
Approximately 4 weeks prior to symptom onset, the woman had been vacationing in a Lyme-endemic region of Norway. However, she did not recall a tick bite or rash.
"An MRI scan demonstrated pathology in rhombencephalon with quite symmetric T2 hyperintensity involving capsula interna bilaterally, extending through mesencephalon to pons," the authors wrote.
Borrelia burgdorferi-specific IgM and IgG antibodies were identified using Chemiluminescence Immunoassay (CLIA).
An MRI scan revealed inflammation in rhombencephalon (also referred to as the hindbrain) that are extremely rare in patients with Lyme disease, the authors wrote.
The patient was treated successfully for 4 weeks with intravenous ceftriaxone.
"The MRI findings in rhombencephalon had almost disappeared," according to the authors. Seven months later, a follow-up MRI "was completely normal, and she had further improvement of her symptoms."
The authors suggest, "Significant improvement of neurological symptoms and resolution of the MRI findings after proper treatment confirmed the diagnosis neuroborreliosis with rhombencephalitis."
Furthermore, "we recommend that neuroborreliosis should be considered among the differential diagnoses in patients where neurological symptoms and findings suggesting inflammation in the CNS, despite unusual or normal neuroimaging findings."
Rhombencephalitis can be caused by infections with Listeria monocytogenes as the most common agent followed by Enterovirus 71 and Herpes simplex virus, the authors wrote. However, it is "exceedingly rare" to find Borrelia burgdorferi as an infectious cause of rhombencephalitis.
References:
Svingen H, Orrem J, Nørgaard Eskesen A. Neuroborreliosis with involvement of rhombencephalon: A case report. IDCases. 2022;28:e01472. Published 2022 Mar 8. doi:10.1016/j.idcr.2022.e01472
___________________
**Comment**
Please remember everything is considered "rare" regarding Lyme, even though many may have the symptoms.  They are rarely recorded.  Big difference.
For more: