https://threader.app/thread/1269642397836869634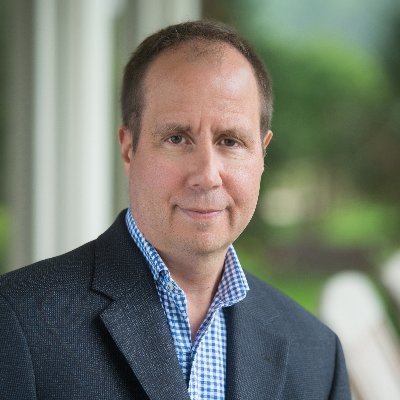 My Dad's recent #COVID19. Not an academic document-just sharing a human experience of outrage & triumph.
My Dad is almost 90, frail as can be, in a nursing home. I went to visit him 3 months ago & wore a mask before it was fashionable to protect him just in case I had it.
I sent an email to 5 people at the nursing home the next day saying that I was shocked that none of the staff or visitors were wearing PPE. I warned them that the now infamous Seattle nursing home which had massive deaths early on in the #COVID pandemic was a sentinel event.
I warned them that they needed to "act now" to prevent a "major tragedy," but not a single one of the recipients responded to my email, silence. I reached out to my Dad's doctor to discuss the situation. She felt that he was a sitting duck and that prophylaxis was appropriate.
For those who don't know, my Dad had severe heart failure from #Lyme 20+ years ago. Top NYC cardiologists could only recommend heart transplant & said he'd be dead in 6-12 months without it. Long story short, antibiotics saved his life. The heart transplant was avoided.
He took several regimens for #Lyme back then, of which az/hcq was one & it was very effective. Before #COVID brought az/hcq to public consciousness, it had been previously published as a regimen for chronic #Lyme. Countless patients have taken it safely.  https://pubmed.ncbi.nlm.nih.gov/14586290/ 
Since my Dad had taken az/hcq safely in the past, his doctor recommended re-treating him with it, both for his persistent Lyme symptoms 20 years later (although his heart is still strong) as well as for prophylaxis against #COVID19. My brothers and I agreed.
He's been on it for 3 months without side effects. EKG has been unchanged. He was put on zinc to enhance its good effects & magnesium to reduce its cardiac toxicity.
As I had warned, in the time since I sent my email to the nursing home, they've had a massive #COVID death toll.
My Dad has been subjected to overwhelming #COVID exposure and never developed a single symptom. He remains, to this day, unscathed. But 3 weeks ago, when all nursing home residents were tested for #COVID, his PCR swab was positive.
When his PCR returned positive, his doctor also started him on ivermectin. Now 3 weeks later, his PCR is negative. Due to his age and many co-morbidities, my Dad is high risk to have done quite poorly from #COVID, yet he sailed through it without a scratch.
People ask, "Hey Steve, why are you pro #HCQ?" I'm not pro HCQ, I'm pro truth. I think HCQ is an imperfect treatment, & doesn't work well as single agent when used late into #COVID. But I also think that when it's used early & optimally, with safety monitoring, it can have value.
And I think that ivermectin may work, or it may not, I'm not sure. The data isn't high quality at this point, but there is some. The very good news is that it's been historically an extremely safe drug.
So that's what our family has endured. Apathy on the part of the nursing home & decisive action on the part of our doctor.
Like all tweets, this doesn't contain medical advice. Just sharing a human experience, & what's medical science for, if not to enhance our human experience?
You can follow @StevePhillipsMD.
_____________________
**Comment**
And personal experiences are important.  So thankful Dr. Phillips' dad is well and that proactive treatment helped him.  Phillips brings up many important points: nursing homes need to wake up as this is the most affected population for COVID-19. HCQ is not a perfect treatment but when used early enough can save lives. The addition of zinc and azithromycin have merit. Jury's out on Ivermectin.