https://danielcameronmd.com/are-military-family-members-at-risk-for-lyme-disease/
Are military family members at risk for Lyme disease?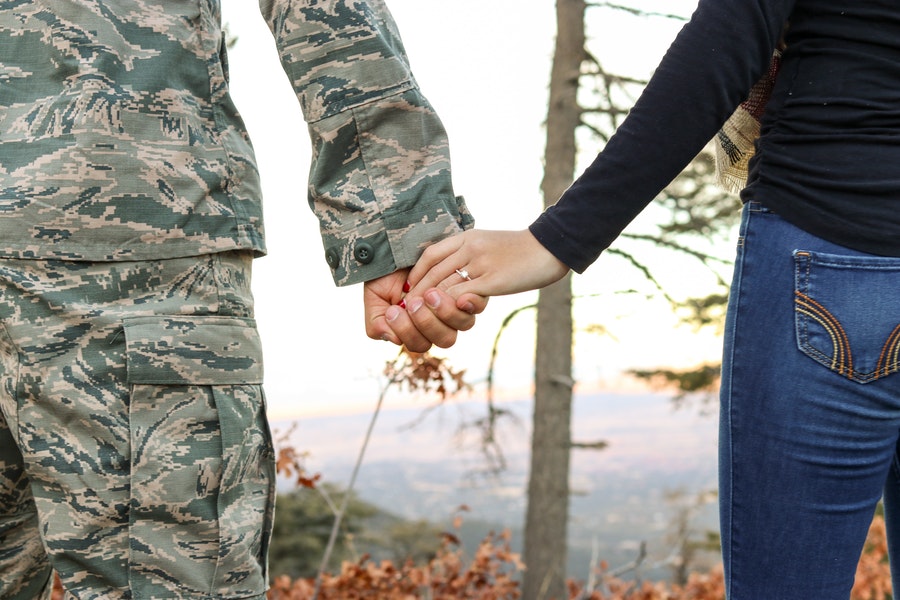 It is often suggested that military service members are at an increased risk for contracting Lyme disease, given that they frequently work outdoors in tick-habitats, surrounded by tall grass, brush, weeds and leaf litter. But what about their family members? Are they safer?
A study by Schubert and Melanson, entitled "Prevalence of Lyme Disease Attributable to Military Service at the USMA, West Point NY: FY2016–2018," looks at the exposure of military personnel and their families to the Ixodes scapularis (or black-legged) tick, the vector of Lyme disease. [1]
The authors examined cases of Lyme disease treated at a hospital on the West Point Military Reservation, in New York between 2016 and 2018. Out of 144 cases identified, 63 involved military personnel, but family members accounted for 81 cases.
The period prevalence of Lyme disease for military personnel was 292 encounters per 100,000 during a 3-year period. However, family members were at greater risk, with a period prevalence of 581 cases per 100,000.
These findings "show a difference in period prevalence between service members and family members," writes Schubert, "with the family members being at higher risk to contract Lyme instead of service members, as is commonly suggested in the literature."
The authors point out that further research is needed to determine if these findings were specific to West Point or are comparable across the military. Tick exposure, they write, may have been less at West Point than at other military locations.
"At West Point, the majority of active-duty military work indoor jobs during the academic months and spend limited time in a training field environment," Schubert points out.
Interestingly, however, "the data presented here suggest that proper personal protective measures (Permethrin treated uniforms and tick check training) have a significant effect on Lyme disease period prevalence," since military personnel who were better protected and trained were less likely to contract Lyme disease.
The authors did not discuss the outcomes for the 63 Lyme disease cases.
References:
Schubert, S. L. and V. R. Melanson (2019). "Prevalence of Lyme Disease Attributable to Military Service at the USMA, West Point NY: FY2016-2018." Mil Med.
_____________________
https://danielcameronmd.com/soldier-dismissed-failing-lyme-disease-treatment/
Soldier dismissed from active duty after failing Lyme disease treatment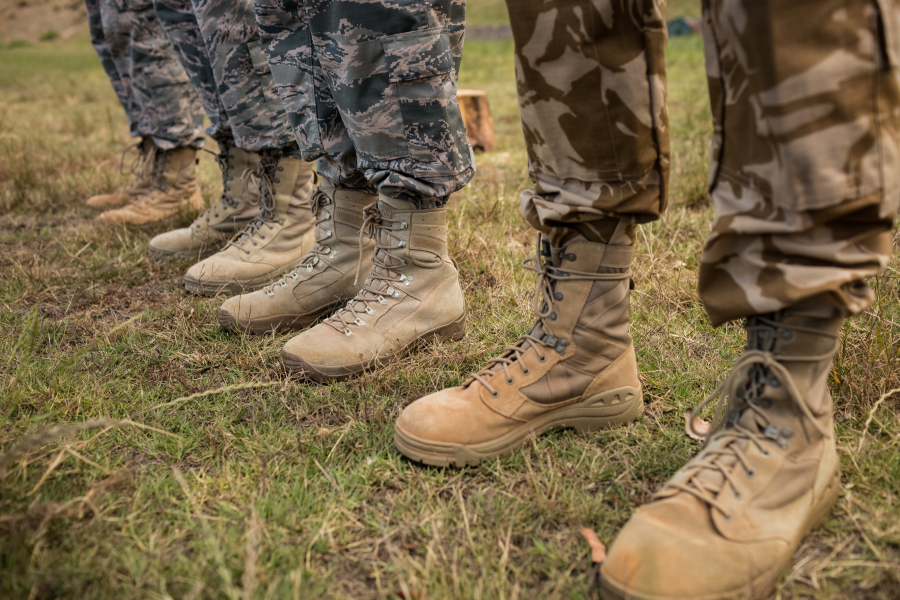 Welcome to another Inside Lyme Podcast with your host Dr. Daniel Cameron. In this episode, Dr. Cameron will be discussing the case of a 21-year-old soldier who was dismissed from active duty after failing treatment for multiple illnesses including Lyme disease.
The case was first described by Melanson and colleagues in a paper entitled "The Epistemic Fallacy: Unintended Consequences of Empirically Treating (Clinically Diagnosed) Chronic Lyme Disease in a Soldier."1
"A 21-year-old, Division 1 student athlete patient presented with heart palpitations and frequent unprovoked adrenaline rushes," wrote the authors. His symptoms were initially dismissed as stress.
Four months later, testing for Epstein-Barr virus was positive but serological testing for Lyme disease was negative. "He was diagnosed with EBV reactivation and prescribed rest and recovery," the authors wrote.
The man graduated but remained on medical leave since his symptoms had not resolved.
He was presumed to suffer from persistent mononucleosis like symptoms and Traumatic brain injury (TBI) attributed to possible post-concussion syndrome related to sports injuries, the authors explained.
The patient was then treated with Hyperbaric Oxygen Therapy (HBOT). However, after two sessions, it was discontinued due to an increase in symptoms including heart palpitations, flank pain, myalgias, and neuropathy.
CLICK BELOW TO LISTEN TO PODCAST
Although repeat testing for Lyme disease was negative, the man was treated clinically for Lyme disease based on symptoms, possible tick exposure during military trainings and the lack of other definitive findings.
He received three courses of doxycycline. Further Lyme disease tests were inconclusive.
The patient was forced to stop treatment after it worsened his symptoms, causing an increase in joint pain, intermittent nerve pain, headache, fatigue, cognitive difficulties, anxiety, mild depression, and increased chest pain.
The patient then sought treatment with a functional medicine doctor. His workup focused on mycotoxicosis in part due to his living and training environments.
He had a homogeneous single nucleotide polymorphism in the MTHFR gene suggestive a low level of metabolic detoxification and an abnormal mycotoxin urine panel.   He was treated for 3 months with IV phosphatidylcholine (up to 10 amps), IV glutathione (1,200 mg), IV Leucoviron (10mg), and subcutaneous B12 (1000 micrograms). He had minor improvements in fatigue and stamina but stopped after 3 months due to cost. His follow-up urine mycotoxin urine panel was negative.
The man remained ill and "was unable to perform moderate-or-strenuous physical exercise or cognitive activity due to the following symptoms:
cognitive impairment affecting short-term memory and ability to focus
severe fatigue, and post exertion malaise
asthma and increasing allergic-type reactions with chemical and food sensitivities as well as histamine intolerance
progression to heat/ultraviolet induced urticaria
"Additionally, the patient struggled emotionally with anxiety, depression, environmental stimulation (such as bright and flashing lights and loud noises), and sensitivity to stress."
He was subsequently diagnosed with chronic fatigue syndrome/myalgic encephalomyelitis (CFS/ME) following resolved acute mycotoxicosis.
The young man was considered unfit for duty by the Army Medical Evaluation Board for the following reasons: "Lyme disease, mycotoxicosis, chronic fatigue syndrome, allergic rhinitis and vasomotor rhinitis."
The authors did a great job of describing the severity of symptoms and poor function of a soldier despite evaluation and empiric treatments for CFS/ME, following resolved acute mycotoxicosis and Lyme disease. Unfortunately, the soldier was unfit for duty despite extensive treatment for a wide range of illnesses.
The following questions are addressed in this Podcast episode:
Have you seen patients with this range of symptoms?
What is HBOT?
What is integrative medicine?
What is empiric treatment?
Was Lyme disease a consideration?
What other illnesses were considered?
Are their patients with Lyme disease that fail treatment?
Are their patients with the other illnesses discussed failing treatment?
Read comments on this blog from FaceBook readers
Thanks for listening to another Inside Lyme Podcast. Please remember that the advice given is general and not intended as specific advice to any particular patient. If you require specific advice, please seek that advice from an experienced professional.
References:
Melanson VR, Hering KA, Reilly JL, Frullaney JM, Barnhill JC. The Epistemic Fallacy: Unintended Consequences of Empirically Treating (Clinically Diagnosed) Chronic Lyme Disease in a Soldier. Med J (Ft Sam Houst Tex). Jan-Mar 2022;(Per 22-01/02/03):50-55.
Related Articles:
Lyme disease forces 24-year-old army officer out of military
Study explores the risk of tick bites among german military personnel
Military dependent child contracts Lyme disease abroad
____________________
https://www.lymedisease.org/tbdwg-feb28-malachowski/
Being shot at in combat not as bad as mistreatment for Lyme disease
Feb. 28, 2022
Col. Nicole Malachowski delivered the following public comment to the February 28, 2022, meeting of the federal Tick-borne Disease Working Group.
I'm Colonel Nicole Malachowski, United States Air Force, Retired.
Lyme disease & tick-borne illness pose a unique risk to military service members, their families, and our veterans. This cohort is high-risk, due to the unique exposures of global military service. This is a Military Readiness issue.
In 2017, after 21 years of honorable service as a fighter pilot, I was medically retired after being found "100% unfit for duty due to chronic systemic tick-borne illness."
Since my retirement, I've served as a trained Air Force Wounded Warrior Program Mentor (no endorsement implied) to airmen facing medical discharge. Not a month goes by that I'm not working with someone dealing with Lyme disease.
Front line medical providers in the Department of Defense (DoD) and Veterans Administration (VA) are not properly trained to consider Lyme disease and global strains of Borrelia in their differential diagnosis.
We are medically retiring honorable service members that are undiagnosed and misdiagnosed.
Millions of dollars in training goes to waste
This is unacceptable. Our taxpayers have invested millions of dollars into the training of our military members, and in too many cases, the American public is not getting a proper return on their investment.
The CDC increased its Lyme disease case count to 476,000 annually. That number is low. Why? They choose not to include the medical records of the largest healthcare system in America: the DoD and the VA.
Even if they did, the case count would still be low because the DoD and VA rely heavily on serology and the 2-tier testing system meant for surveillance use only. Front line DoD and VA medical providers are untrained to, and uncomfortable with, making a clinical diagnosis.
It took me four years to get the VA disability system to recognize the very illness for which I was medically discharged. As part of this battle, they forced me to succumb to a psychological evaluation to ensure my chronic symptoms were not psychosomatic. The indignity of this insulting appointment was swept away by the psychiatrist's findings, which concluded my chronic illness is, in fact, physical in nature.
Yet, she did diagnose me with "medically-induced PTSD." She accurately pinpointed the damage done by years of struggle for diagnosis, access to care, treatment, disability benefits, and the appalling lack of support from both the DoD and VA.
Abandonment and betrayal
Think about it: I've been shot at in combat, but that is not what caused my PTSD.  It was caused by the unnecessary controversy surrounding Lyme disease, years of gaslighting, abandonment and betrayal by the DoD, an abysmal lack of education & awareness by front line clinicians, poor diagnostics, therapeutic standards that did not cure me, and a VA disability system that fails to understand chronic tick-borne illness.
Our service members, military families, and veterans deserve better. This requires a whole of government approach, one that the DoD and VA are uniquely suited to positively impact.
This is, indeed, a military readiness issue. You want to thank me for my service? Fix this problem. Thank you.
Col. Nicole Malachowski was the first female Thunderbird pilot. In addition to commanding a fighter squadron, she served as a White House Fellow and an advisor to First Lady Michelle Obama. She is now a professional speaker and fierce advocate for the cause of Lyme and other tick-borne diseases.
For more: