https://danielcameronmd.com/co-infections-babesiosis-lyme-disease-dire-consequences/
Co-infections Babesiosis and Lyme disease, missed diagnosis can have "dire consequences"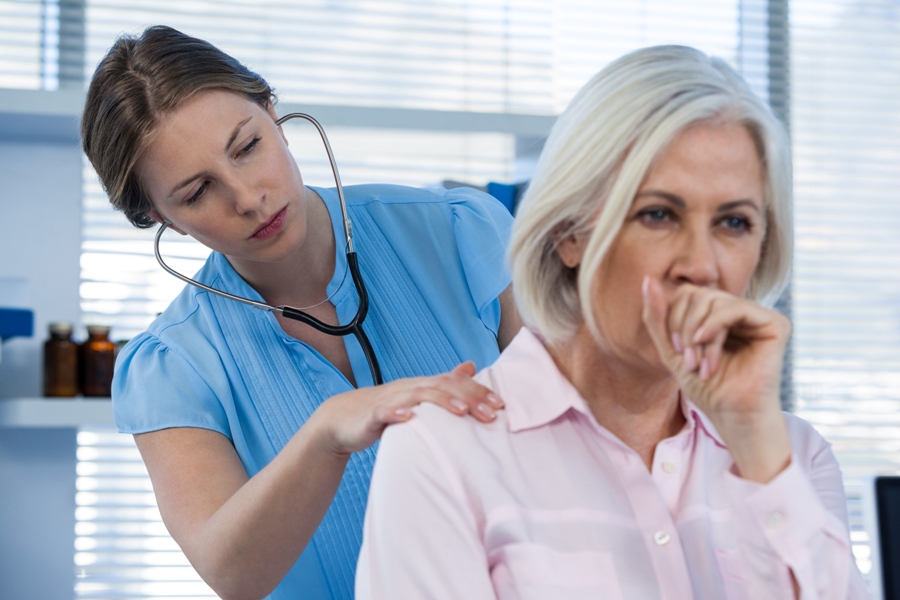 In a recently published article, "A Case of Tick Bite Induced Babesiosis With Lyme Disease," Bhesania and colleagues [1] describe a 72-year-old woman with atypical symptoms, who was found to have co-infections with Lyme disease and Babesiosis.
The woman had a three-week history of a fever (maximum temperature, 104 F], chills, nausea, and productive cough of yellow sputum.
Six weeks prior to her onset of symptoms, the woman had been vacationing in Connecticut, an area endemic for Lyme disease. She reported having 2 tick bites during the previous year.
Her examination and tests were normal, except for pancytopenia and manual peripheral blood smear showed Babesia microti in her red blood cells. Initially, 1.7% red blood cells were infected with Babesia microti.
"The unique feature of our case was the atypical presentation with no rash and no joint pain, but the patient had only constitutional symptoms like weakness and occasional fever…"
"The patient was started on azithromycin, atovaquone for Babesiosis, and doxycycline to treat Lyme disease with initial suspicion of co-infection and a plan to deescalate once the Lyme disease was ruled out," the authors state.
She was discharged home with the combination of the three oral treatments.
Dire consequences with delayed treatment
"Cases with severe hemolytic anemia, disseminated intravascular coagulation, respiratory failure, renal failure erythrocyte apheresis should be considered," they suggest.
And, "Clinicians should consider co-infection when suspecting tick-borne disease which can lead to fatal consequences if not addressed promptly."
"If there is delayed initiation of therapy in these kinds of patients, there may be dire consequences that may require aggressive therapy."
The authors cited another case report to highlight the importance of a timely diagnosis.
A 67-year-old woman was treated for Lyme disease. But her fever, rash, and myalgias persisted despite a 21-day course of amoxicillin. The patient was also found to have pancytopenia and evidence of Babesia. Once she began treatment for Babesia, her symptoms improved.
References:
Bhesania S, Arora KS, Tokarski M, et al. A Case of Tick Bite Induced Babesiosis With Lyme Disease. Cureus. Aug 2021;13(8):e17401. doi:10.7759/cureus.17401
For more: