https://danielcameronmd.com/high-cost-lyme-arthritis-children-surgery/
High cost of treating Lyme arthritis in children with surgery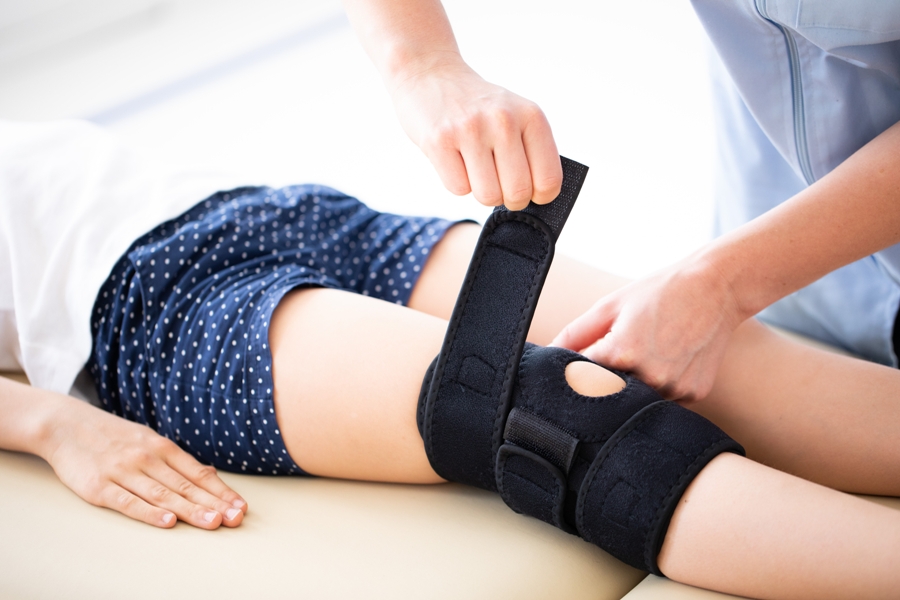 A study by Tout and colleagues investigated how operative management impacts the clinical course and health care costs of pediatric patients hospitalized with Lyme arthritis.
"We hypothesized that surgery does not improve clinical outcomes for children with Lyme arthritis but does increase resource utilization and cost," the authors wrote.
In their article "The Impact of Operative Intervention in Pediatric Lyme Arthritis," Tout et al. described 149 children admitted to a tertiary care children's hospital in Pennsylvania who had been diagnosed with Lyme arthritis between 2008 and 2018.¹
All of the children met the CDC case definition, had Lyme arthritis, and were culture negative. The average age of the children was 6.7 years with a range of 4.5 to 9.7 years.
Out of the 149 patients, 47 underwent orthopedic intervention.
The study found:
1 in 3 children underwent surgery
2 out of 3 underwent open surgery
The remaining children underwent arthroscopic surgery. One child underwent arthroscopic surgery followed by open surgery. And, just over 50% of the children underwent a synovectomy.
Two children were re-admitted for surgical complications — one for wound dehiscence and the other for "persistence of arthritis in the setting of inappropriate initial antibiotic therapy (first-generation cephalosporin)."
"This retrospective cohort study demonstrates that operative intervention for Lyme arthritis does not improve outcomes, though it does increase cost and health care utilization."
"One child was admitted due to persistent symptoms despite appropriate antibiotic therapy (doxycycline) for therapeutic arthrocentesis," Tout wrote.
Cost and Outcome for Operative Intervention
The length of stay for children undergoing surgery was longer (3.17 vs. 1.40 days) and the cost was higher ($27,850 vs. $10,716) than children who did not have surgery. However, the outcome was the same for both groups (98% for each).
The two children who did not experience symptom resolution were diagnosed with a rheumatologic condition (e.g., juvenile idiopathic arthritis).
READ MORE: Preventing unnecessary surgery for children with Lyme arthritis
The authors were not able to definitively comment on why each child was admitted and why a subset underwent surgery. One reason may have been the turnaround time for Lyme disease testing, as this was "typically 3 to 8 days, which is generally considered too long to wait if there was a concern for a septic joint."
Authors' Conclusion
"This retrospective cohort study demonstrates that operative intervention for Lyme arthritis does not improve outcomes, though it does increase cost and health care utilization."
The authors emphasized the need for "rapid Lyme diagnostic testing in Lyme-endemic areas, the importance of increased provider awareness of the expanding distribution of Lyme disease when assessing acute undifferentiated arthritis, and the need for additional research in elucidating factors that can distinguish Lyme arthritis from septic arthritis."
Editor's perspective: The authors did not address the long-term cost of surgical intervention after open knee surgery and/or synovectomy.  I always examine children diagnosed with juvenile idiopathic arthritis for evidence of a persistent tick-borne infection.
Related Articles:
Successful treatment for Lyme arthritis after knee surgery
Diagnosing Lyme arthritis of the hip in children
Will steroid injections help children with lyme arthritis of the knee?
References:
Tout AR, McClincy M, Anderson A, Nowalk A, Campfield BT. The Impact of Operative Intervention in Pediatric Lyme Arthritis. J Pediatr Orthop. 2021 Nov-Dec 01;41(10):e911-e916. doi: 10.1097/BPO.0000000000001959. PMID: 34483307.
___________________
**Comment**
Of course the obvious issue this study doesn't address is persistent/chronic infection which often improves or eradicates symptoms with appropriate antimicrobial treatment. Researchers/medical professionals continue to view this through a myopic, simplistic lens and until that changes patients will not obtain help from mainstream and will continue to have to hunt for experienced Lyme literate professionals.
Regarding knee arthritis, please also see: https://madisonarealymesupportgroup.com/2018/05/09/rheumatological-presentation-of-bartonella-koehlerae-henselae-a-case-report-chiropractors-please-read/
I suspect Bartonella plays a major role in my knee/joint popping, which started when I became infected and has persisted to this day. I've struggled with a Baker's cyst in my knee now for 6 months. I've tried many things over the years for inflammation/pain including DMSO & MSM, systemic enzymes, Class IV lasers, and biomats utilizing PEMF & red light therapy. The cyst has me pounding the pavement once more for possible treatments and relief. Here's what I've discovered so far:
http://www.doctoryourself.com/index.html  This wonderful website by Dr. Saul that is chuck full of conditions and remedies. When you click on the arthritis links on the far right hand side, you will discover that juicing (getting micronutrients already broken down), sprouting (more living micronutrients), and vitamins D, A, C, and niacinamide have miraculously helped those with severe arthritis.  I've begun all of these modalities, some of which I was already doing, but now am spreading the niacinamide doses throughout the day which is making a big difference.
It has been found in the treatment of joint dysfunction that the manner in which the daily dosage of niacinamide is divided has an important bearing on the the therapeutic results achieved; e.g., 300 mg niacinamide given three times daily (900 mg/24 hours) is inferior in its therapeutic action to 150 mg niacinamide administered every 3 hours for 6 daily doses (900 mg/24 hours).
I have found this to be the case as well.
I've already had noticable results with the juicing, sprouting, and vitamin C/niacinamide supplements.  Pain has diminished by over half and cyst is shrinking, allowing a greater range of movement.