https://healthimpactnews.com/2021/1969-fetal-deaths-recorded-following-covid-19-shots-but-criminal-fda-and-cdc-recommend-pregnant-women-get-the-shot/  Photos and video Here
1,969 Fetal Deaths Recorded Following COVID-19 Shots but Criminal CDC Recommends Pregnant Women Get the Shot

by Brian Shilhavy
Editor, Health Impact News
Excerpts below:
The CDC released more data today into VAERS (Vaccine Adverse Event Reporting System) which shows that there are now 1,969 fetal deaths among pregnant women who received a COVID-19 shot. (Source.)
By way of contrast, I performed the exact same search in VAERS for all non-COVID-19 vaccines for the past 30 years, and it returned a result of 2,183 fetal deaths from pregnant women following vaccination for the past 30 years. (Source.)
So there have been nearly the same amount of fetal deaths following COVID-19 shots during the past 10 months, as there have been for the past 30+ years that VAERS has been in existence!
And how has the CDC responded to this data?
This past week the CDC published recommendations for all pregnant women to get a COVID-19 shot!
Everyone acknowledges and agrees that VAERS is vastly under-reported, but now we have an expert analysis on just how under-reported adverse events are from Dr. Jessica Rose. Her conservative estimate based on a careful analysis of the data is that the events recorded in VAERS need to be multiplied by X41.
That would mean that a conservative estimate of the true numbers of fetal deaths would be 80,729 when their mothers are injected with a COVID-19 shot.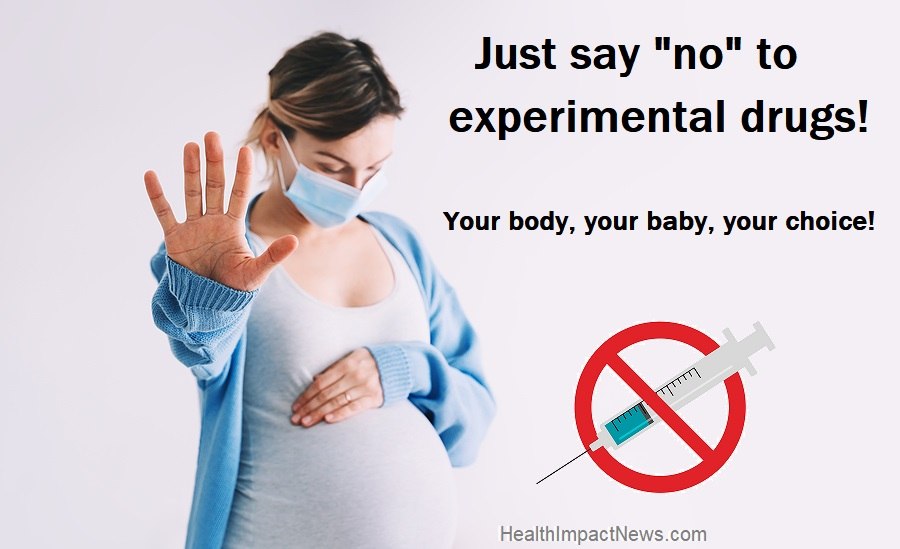 (Please see top link for full article, photos and video)
__________________
**Comment**
While I can understand a family's desire for privacy, these cases should be monitored and recorded for the sake of others, to hopefully prevent more people from these devastating outcomes. People desperately need to see and hear what these injections are actually doing. The photos and video are revealing what our corrupt public health 'authorities' are outright denying.
People need to know about the skin rotting disorder: 
and the loss of limbs: 
People need to know these severe reactions are in addition to myocarditis, seizures, blood clots, anaphylaxis, Bell's palsy, extreme pain, tremors, spontaneous abortions, loss of speech, "break-through" infections requiring hospitalization, and many other severe reactions including death.
https://freebeacon.com/biden-administration/pro-life-rejoices-as-nih-director-steps-down/
Bioethicists Welcome NIH Director's Exit
Francis Collins leaves behind contentious legacy after pouring millions into fetal experiments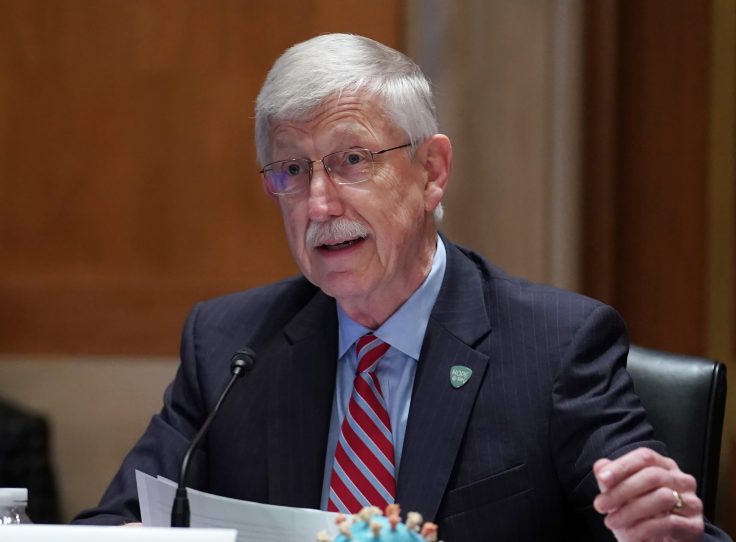 National Institutes of Health director Francis Collins will step down this year after a decade-long run, leaving behind a legacy defined as much by his bipartisan appeal as the bioethical controversies that occurred under his leadership.
Collins is a born-again Christian who has written extensively on the relationship between religion and science, which attracted the support of presidents from both parties dating back to the Clinton administration. He oversaw the Human Genome Project under Bill Clinton and George W. Bush before ascending to lead the NIH under President Barack Obama. But his leadership at one of the federal government's top medical bodies has attracted the ire of bioethicists. The NIH under Collins spent millions of taxpayer dollars to fund studies that implanted aborted fetal organs into mice. Dr. David Prentice, an adjunct professor of molecular genetics at the Catholic University of America, said Collins moved the agency backward both ethically and scientifically. (See link for article)
________________
**Comment**
FYI: Collins didn't just step down because he was tired.  He stepped down not even two weeks after nearly 100 members of Congress demanded the NIH fully disclose its relationship with the University of Pittsburgh.
Collins is getting out of the kitchen before it gets too hot.
The NIH has given millions in taxpayer funds to the University of Pittsburgh where scientists have used fetal organs to create "humanized mice."  Humanized mice, BTW, were also used in Wuhan to create viruses previously unable to infect humans, including coronaviruses – clearly "gain of function" research.
Dr. Martin recently addressed the history of the development of the SARS bioweapon, which was originally funded for AIDS/HIV research in 1999, and he dropped this bombshell:
"Anthony Fauci has spent, listen to this number, 191 BILLION dollars, not 3.7 million, not 30 million, 191 BILLION dollars of audited funds for the bioweaponization of viruses against humanity.

And it is YOUR money that has been spent."  Source
Is all this merely coincidence?
It becomes more grotesque with a 2020 study sponsored by Collins' buddy, Dr. Fauci, where researchers implanted aborted fetal scalps onto lab mice to study skin diseases. 
Important excerpts:
"Dr. Collins's time as NIH director has been marked by unprecedented levels of taxpayer funding for grotesque and illegal experiments with aborted baby body parts and even live-aborted infants," Daleiden told the Free Beacon. "Before he leaves the NIH directorship, Dr. Collins should comply with the congressional document requests in full and salvage his legacy by revealing the full truth about government-sponsored trafficking of aborted infants." – David Daleiden, founder and president of Center for Medical Progress
NIH budget increased 37% under Collins and is now $41 billion per year.
President Biden will nominate a new director, who will be voted on by the Senate.