https://www.lymedisease.org/five-herbal-medicines-babesia/
Five herbal medicines potent against Babesia duncani in test tube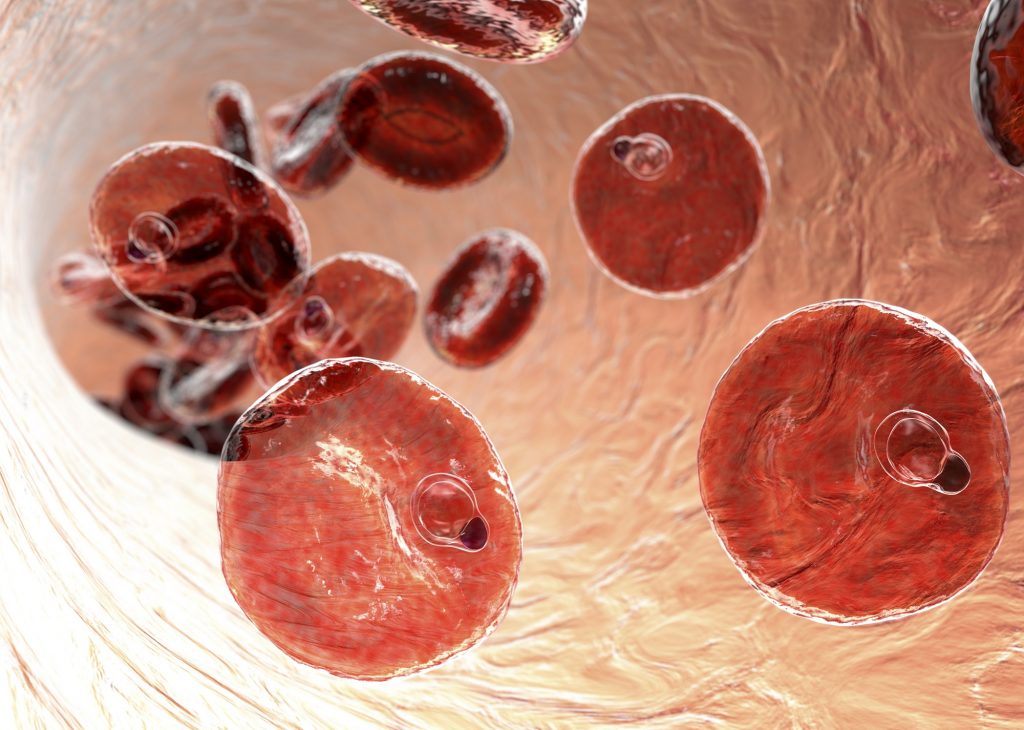 Five herbal medicines had potent activity compared to commonly-used antibiotics in test tubes against Babesia duncani.
B. duncani is a malaria-like parasite carried by ticks which causes the disease babesiosis.
Published in the journal Frontiers in Cellular and Infection Microbiology, the laboratory study was funded in part by the Bay Area Lyme Foundation.
Collaborating researchers were from Johns Hopkins Bloomberg School of Public Health, California Center for Functional Medicine, and FOCUS Health Group, Naturopathic.
This research is particularly important because babesiosis is a significant emerging health risk, according to co-author Sunjya K. Schweig, MD.
"Due to limited therapeutics and a rise in treatment resistance, current treatment options for this disease are inadequate. Many patients rely on herbal therapies for which there is only anecdotal evidence of efficacy," Schweig said.

"We hope this data offers inspiration to other researchers to further explore similar options for people living with persistent tick-borne diseases that do not respond to current treatments."
Testing 46 herbs
Researchers tested a panel of 46 herbal medicine extracts against B. duncani compared to the commonly used medications quinine and clindamycin. Both are currently used to treat active babesiosis, a common co-infection with Lyme disease.
Plant extracts selected for the study included herbs or agents that are already in clinical use, have been previously used to manage the symptoms of patients who do not respond to standard Lyme antibiotic treatment, and have favorable safety profiles.
According to this study, the five herbal medicines that demonstrated inhibitory activity against B. duncani are:
Cryptolepis sanguinolenta
Artemisia annua (Sweet wormwood)
Scutellaria baicalensis (Chinese skullcap)
Alchornea cordifolia (African Christmas bush)
Polygonum cuspidatum (Japanese knotweed)
These compounds still need to be tested both in vitro and in animal models as well as in clinical trials.
While each of these botanical medicines are already in clinical use, it is important for future studies to evaluate them directly in patients using specific clinical treatment regimens, as each have the potential to produce side effects in patients, and should be taken only under the care of a clinician knowledgeable of their capabilities and toxicities.
The paper titled "Botanical medicines Cryptolepis sanguinolenta, Artemisia annua, Scutellaria baicalensis, Polygonum cuspidatum, and Alchornea cordifolia demonstrate inhibitory activity against Babesia duncani," was authored by Yumin Zhang, Hector Alvarez-Manzo, Jacob Leone, ND, Sunjya Schweig, MD, and Ying Zhang, MD, PhD.
SOURCE OF PRESS RELEASE: Bay Area Lyme Foundation
_____________________
**Comment**
Paper found here:  https://www.frontiersin.org/articles/10.3389/fcimb.2021.624745/full
We must be careful when we read studies done in vitro, or a test tube.  Years back a similar study was done on Stevia and the shot heard round the world was that Stevia cured Lyme.  Obviously, if this were true we'd all be walking around healthier than cows in the field.  But, alas, we are not. Work has also been done on oregano, cinnamon and clove for Lyme.  (I've used each of these essential oils as well as stevia internally and never herxed or improved on them, and trust me when I say there's nobody who wants these things to work more than I!)
I'm not saying these herbs won't work at all.  I've tried them all except African Christmas bush, but to be honest, I didn't herx on any of them and that was my marker for determining effectiveness. I realize I'm treading into muddy waters here as we are told that herxing isn't required for effective treatment.  And then there's the issue of whether you even herx with Babesia.  Since I had a hodgepodge of infections, treatment often hit numerous things simultaneously so it became nearly impossible to tease out what was doing what; however, I can tell you I herxed to high heaven on Babesia treatment  (I put my personal experience and treatment toward the end of the article).  I'm happy to report that after 1 solid year of treatment, both my husband and I are symptom-free.  I will add an ending note; however, that from the time we became infected my husband mysteriously became anemic and had strange blood cell counts and vessel size.  The problem at first it appeared to be low ferritin, which iron sucrose infusions helped with, but over time we found isn't altogether the answer.  In short, I feel Babesia is behind this – but I may be wrong.
The interesting thing about any strain of Babesia is it isn't bacteria – but protozoan. Antibiotics are not as effective for this.  Antimalarials have the best action upon Babesia, which thankfully do not hurt the gut like antibiotics used for Lyme.  While there is resistance to quinine due to a heavy reliance upon it for Malaria, another protozoan, there are numerous other options that appear to still be working.  I will add that from my reading another part of this drug resistance is not treating Babesia long enough, and in combination with other drugs. Please discuss this with your practitioner.  This is why many Lyme literate doctors use a drug cocktail (multiple drugs simultaneously). Also, from my discussions with practitioners, it's important that once you start treating Babesia, stick with it for a solid 9 months to a year. Unfortunately, patients often jump from one thing to another attempting to find relief.  From experience, I can honestly say there isn't much relief, if you are chronically infected.  You may have a good day or two or even maybe a week, but once the meds are switched, BAM! You feel like death on wheels again. Over time, symptoms disappear one by one.
I know this isn't fun to read and may be downright depressing – but it's important to remember this is a marathon not a sprint.  Patience truly is golden when it comes to treating tick-borne illness.  You need to be as tenacious as a Bull dog and as patient as a Basset Hound.
Word on the street is that Disulfiram, the new wonder-drug for Lyme (for some) also has action against Babesia.  (Study in link showing it works on malaria).  This is a very balanced article on DSM.
For more on Babesia treatment: https://madisonarealymesupportgroup.com/2016/01/16/babesia-treatment/