https://www.thejournal.ie/pandemrix-narcolepsy-link-study-1447040-May2014/?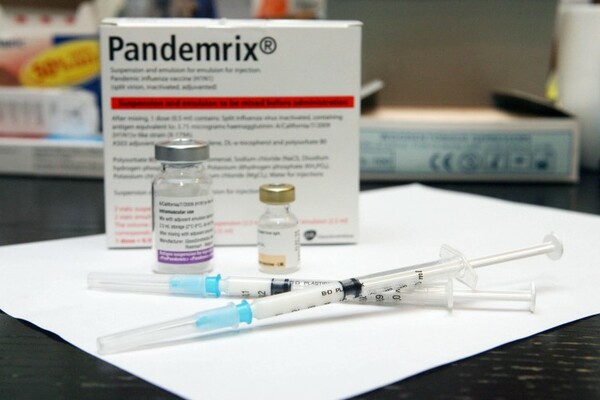 Source: PA Archive/Press Association Images
August 3, 2020
Study confirms swine flu vaccine and narcolepsy link in Ireland
The study showed a 13.9-fold higher risk of narcolepsy in children or adolescents vaccinated with Pandemrix in Ireland that those not vaccinated with it.
AN IRISH STUDY into the links between a swine flu vaccine and narcolepsy has found a link between the two.
The "investigation of an association between onset of narcolepsy and vaccination with pandemic influenza vaccine" is published in full on the Euro Surveillance site.
It was carried out by a group of 12 researchers and included the contribution of the HSE and a number of Irish hospitals. (See link for article)
___________________
**Comment**
I posted on this before:  https://madisonarealymesupportgroup.com/2020/05/05/2009-h1n1-vaccine-caused-brain-damage-in-children-dont-let-it-happen-again/
Important excerpt:
Remember the 2009 H1N1 Pandemic. It turned out to be Fake. Lots of people in Canada fell sick after receiving the H1N1 ArepanrixTD vaccine.
The very same Dr. Fauci pushing the H1N1 vaccine for a fake pandemic is now pushing an experimental COVID vaccine for which there are effective treatments for.  Fauci still doesn't recognize the h1N1 vaccine causes brain damage.
Another important point is both vaccines were rushed – i.e. missing important safety studies.
In case you feel like narcolepsy is no big deal:
Cataplexy is a symptom of narcolepsy and is a loss of muscle tone.
Lastly, the very same Wolfgang Wodarg (pulmonologist and epidemiologist), has declared  H1N1 a "false pandemic"  and "one of the greatest medicine scandals of the century." (Forbes, February 10, 2010).  He is also on record stating:
"The corona hype is not based on any extraordinary public health danger. However, it causes considerable damage to our freedom and personal rights through frivolous and unjustified quarantine measures and restrictions. The images in the media are frightening and the traffic in China's cities seems to be regulated by the clinical thermometer.  Evidence based epidemiological assessment is drowning in the mainstream of fear mongers in labs, media and ministries."  https://madisonarealymesupportgroup.com/2020/03/17/stunning-insights-into-the-corona-panic-by-dr-wolfgang-wodarg/
History is repeating itself unless people wake up soon.