https://www.theguardian.com/world/2020/apr/08/vetinary-scientist-hailed-faroe-islands-lack-covid-19-deaths
Veterinary scientist hailed for Faroe Islands' lack of Covid-19 deaths
Debes Christiansen adapted his salmon-testing lab to test for disease among humans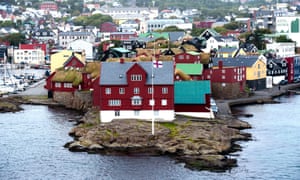 A scientist who adapted his veterinary lab to test for disease among humans rather than salmon is being celebrated for helping the Faroe Islands avoid coronavirus deaths, where a larger proportion of the population has been tested than anywhere in the world.
The north Atlantic archipelago currently has only one person in hospital with Covid-19 and it is one of three European countries, along with Georgia and Liechtenstein to so far not have any deaths from the virus. (See link for article)
___________________
**Comment**
This article shows how accurate testing could have prevented our entire nation being locked down. Unfortunately, true to form the CDC had to have its own test:  https://madisonarealymesupportgroup.com/2020/03/27/cdcs-deadly-testing-fiasco-centralization-of-public-health-authority-a-threat-to-national-security/
It appears the the CDC is synonymous with testing fiascos – something Lyme patients are all too aware of.