https://livingwithlyme.us/episode-95-is-there-life-after-mold/
Episode 95: Is There Life After Mold?
Cindy Kennedy, FNP, is joined by Dr. Lauren Tessier, who discusses an important question for thousands of people: Is there life after mold?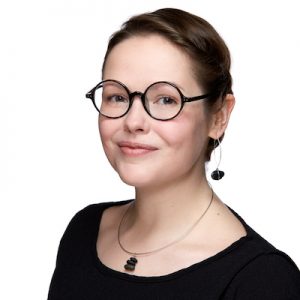 This is a great question for the thousands of people diagnosed with mold illness, not to mention those who have yet to be diagnosed. Cindy and Dr. Tessier, a mold treatment expert, dive deep into the issues surrounding toxic mold and its relationship to illness.Dr. Tessier is a licensed Naturopathic Physician specializing in mold related illness. She is a nationally known speaker and is the vice president of "ISEAI," or the International Society for Environmentally Acquired Illness, a nonprofit organization dedicated to educating physicians about the diagnosis and treatment of environmentally acquired illness.
Dr. Tessier's practice, "Life After Mold" in Waterbury, Vt., sees clients from all around the world who suffer from chronic complex illness as a result of
environmental exposure and chronic infections.
Dr. Tessier's e-booklet "Mold Prevention: 101," has been widely circulated and its suggestions implemented by many worldwide.
You can find Dr. Tessier at www.lifeaftermold.com, or on Facebook, twitter or Instagram – just search for @lifeaftermold
Get more Lyme resources at: https://livingwithlyme.us/
Join our Facebook group: https://www.facebook.com/Livingwithlyme.us
Check out Pursue Wellness: https://pursuewellness.us/
SHOW NOTES
How does mold affect the level of energy in people?
Symptoms of mold toxicity.
The plan for diagnosis: Visual tests, Urine, GI, Environment
What is the definition of mycotoxins?
Why are mycotoxins found in the urine?
The types of mold in our environment.
Mold toxicity can be caused by food.
Can GI fungal overgrowth come from the environment?
How to recover from Mold Illness?
Nutrition/Supplements to enhance healing.
________________
For more:  https://madisonarealymesupportgroup.com/2019/10/25/dealing-with-lyme-disease-and-mold-illness-at-the-same-time/
https://madisonarealymesupportgroup.com/2018/11/24/lyme-mold-environmental-toxin-podcast/
https://madisonarealymesupportgroup.com/2018/10/15/home-invasion-mold-an-uninvited-unwelcome-guest/
https://madisonarealymesupportgroup.com/2018/03/13/are-mold-mycotoxins-compromising-your-recovery/
https://madisonarealymesupportgroup.com/2018/10/14/got-mold/
https://madisonarealymesupportgroup.com/2018/02/24/top-3-lyme-detox-myths-busted-dr-rawls/
https://madisonarealymesupportgroup.com/2018/05/15/watch-the-documentary-moldy-for-free-for-a-limited-time/