https://thevaccinereaction.org/2018/10/fda-official-uses-revolving-door-to-join-biotech-company-developing-mrna-vaccines/
FDA Official Uses Revolving Door to Join BioTech Company Developing mRNA Vaccines
Published October 18, 2018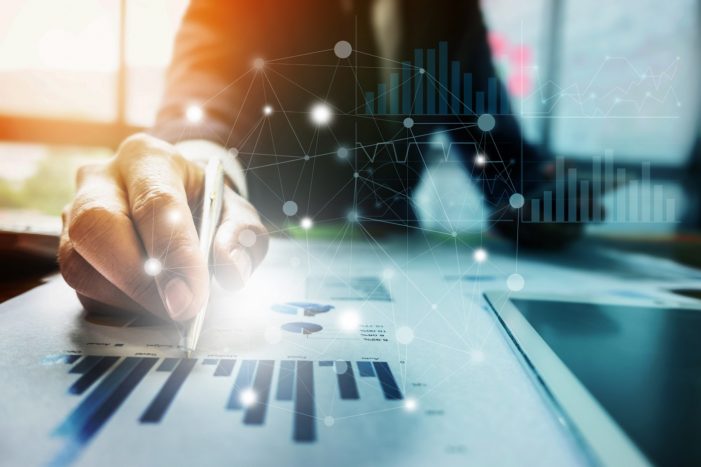 U.S. Food and Drug Administration (FDA) official Wellington Sun, MD has been hired by biotechnology company Moderna Therapeutics, Inc. of Cambridge, MA to head its Vaccine Strategy and Regulatory Affairs division. Dr. Sun was director of the Division of Vaccines and Related Product Applications at the FDA's Center for Biologics Evaluation and Research (CBER) where he worked on infectious disease policy, including efforts to respond to the 2009 H1N1 influenza pandemic and the 2014-2016 Ebola and 2015-2016 Zika virus outbreaks.1 2
"I am excited to work with the team here to identify new development candidates while progressing the portfolio of existing clinical programs," said Sun.2
Prior to his 10-year career at the FDA in which he facilitated the approvals of 28 new vaccine applications in infectious diseases and over 100 applications for new vaccine indications, Sun worked at the Centers for Disease Control and Prevention (CDC) where he led research on Dengue fever and West Nile virus. Before that, Sun was a clinician and vaccine researcher for 27 years at the U.S. Army Medical Corps.1 2
According to Moderna's Chief Medical Officer Tal Zaks, MD, to whom Sun will report, Sun is "uniquely qualified to shape" his company's development strategy.1
Moderna is poised to become a major player on the vaccine development front. Currently focusing on a brand new class of treatments called messenger RNA (mRNA) vaccines and therapeutics, the company is working to develop new vaccines against a wide range of diseases including cancer, influenza, Zika and Chikungunya, among others.1 2
The central molecule of all forms of life involved in almost all aspects of cell biology, mRNA has been used as a method to deliver genetic information, particularly with mRNA based cancer immunotherapies.3 Scientists have been developing synthetic mRNA that is engineered to resemble mature and processed mRNA molecules not only to create new cancer immunotherapies but also to create new infectious disease vaccines.4
Vaccines using mRNA technology differ from traditional vaccines because they act as a "set of instructions that direct the body to fight or prevent disease." Immunotherapeutic medicines and mRNA messenger vaccines are being designed to "direct the body's cells to produce intracellular or secreted proteins" by scientists who believe the mRNA mechanism of action can be engineered to prevent or treat infectious diseases, cancer, cardiovascular and rare diseases.2
However, no new technology comes without the potential for unknown risks, especially one that involves genetic engineering. As one group of mRNA vaccine developers pointed out,
"Historically, the prospect of developing mRNA vaccines was uncertain due to concerns of mRNA instability and the feasibility of large-scale manufacturing."5
The production of pharmaceutical products using the new mRNA technology is responsible for the Moderna's current $7 billion valuation. The company is also in "strategic relationships" with such pharmaceutical giants as Merck, AstraZeneca and Vertex, as well as agencies under the auspices of the U.S. Department of Defense, the U.S. Department of Health and Human Services (HHS), and the Bill & Melinda Gates Foundation. Moderna recently opened a major manufacturing plant specifically for its mRNA product development programs.1 2
---
References:
1 Sagonowsky E. Moderna picks up FDA vaccine official Wellington Sun. FiercePharma Sept. 6, 2018.
2 Press Release. Dr. Wellington Sun Joins Moderna as Head, Vaccine Strategy and Regulatory Affairs. Moderna Therapeutics Sept. 5, 2018.
3 Weissman D. mRNA transcript therapy. Exp Rev Vaccines 2015; 14(2): 265-281.
4 Sahm U, Kanko K, Tureci O. mRNA-based therapeutics – developing a new class of drugs. Nature Review Drug Discovery 2014; 13: 759-780.
5 Brito LA, Kommareddy S et al. Chapter Seven – Self-Amplifying mRNA Vaccines. Advances in Genetics 2015; 89: 179-233.
__________________
**Comment**
Those entrusted with public health should not be allowed to have conflicts of interest.  This revolving door thing as well as financial kickbacks to doctors for pushing vaccines must stop.  These policies are endangering patients & the collusion is very real.
https://madisonarealymesupportgroup.com/2018/10/18/lawfirm-announces-101-million-measles-vaccine-settlement-for-infant-that-suffered-brain-injury/  In this article we learn the U.S. government has a huge conflict of interest, as it profits from the sale of vaccines, and Gardasil in particular.  The U.S. Centers for Disease Control (CDC) is tasked with vaccine safety, and yet it is also the largest purchaser of vaccines, spending over $4 billion annually to purchase vaccines.
Julie Gerberding was in charge of the CDC from 2002 to 2009, which includes the years the FDA approved the Merck Gardasil vaccine.  Soon after she took over the CDC, she reportedly completely overhauled the agency's organizational structure, and many of the CDC's senior scientists and leaders either left or announced plans to leave. Some have claimed that almost all of the replacements Julie Gerberding appointed had ties to the vaccine industry.  Gerberding resigned from the CDC on January 20, 2009, and took over as the president of Merck's Vaccine division, a 5 billion dollar-a-year operation, and the supplier of the largest number of vaccines the CDC recommends.
Gerberding, now the executive vice president of pharmaceutical giant, Merck, sold 38,368 of her shares in Merck stock for $2,340,064.32. She still holds 31,985 shares of the company's stock, valued at about $2 million.
The National Institute of Health also holds patents on vaccines, such as Gardasil, and earns royalties from the sale of vaccines.  Dr. Eric Suba tried to use the Freedom of Information Act to find out how much money the National Institute of Health (NIH) earned from the sale of Gardasil, but they refused to report the amount of revenue the government earns from this vaccine (although not denying they do earn royalties).
https://madisonarealymesupportgroup.com/2018/08/24/financial-kickbacks-for-vaccinations-abusive-illegal-fraudulent/  Health insurance documents reveal Blue Cross Blue Shield gives kickbacks to pediatricians who push vaccines to the tune of 40-80 thousand dollars a year per doctor.
Secondly, this post explains the danger of altering human genetics through vaccinations:  https://madisonarealymesupportgroup.com/2018/10/16/altering-human-genetics-through-vaccination/