https://livingwithlyme.us/episode-36-oral-surgical-procedures-and-chronic-illness/
Episode 36: Oral Surgical Procedures and Chronic Illness
https://html5-player.libsyn.com/embed/episode/id/7005255/height/90/theme/custom/autoplay/no/autonext/no/thumbnail/yes/preload/no/no_addthis/no/direction/backward/render-playlist/no/custom-color/87A93A/
Cindy Kennedy, FNP, talks with Dr. Christopher Hussar, a dentist who sees a link between oral surgical procedures and chronic illness like Lyme disease.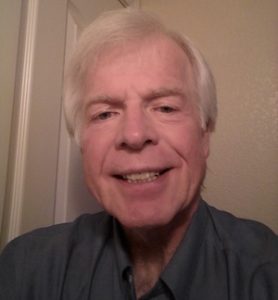 Hussar is a holistic dentist who has over 25 years of experience. He received his D.D.S. degree from the University of Detroit Dental College in 1978 and his D.O. degree from Michigan State University College of Osteopathic Medicine in 1986.In 2004, Hussar began a study involving thermal imaging technology. The medical applications of thermographic imaging studies were developed by Hussar, who is an expert in the fields of necrotic dental bone surgery and Lyme disease. He was directly involved in a study that looked at developing an affordable, non-radiological clinical imaging device.
Hussar has worked in several aspects of medicine, in particular chronic pain. He specializes in work involving extensive oral surgery to remove cavitations from patients with Lyme disease.
________________
**Comment**
So thankful this podcast is available. I've long desired to do a piece on dentistry and tick borne illness but can barely keep up with all the information that's coming out. The great news is that doctor Mercola has already done the footwork on this and you can read all about it here: articles.mercola.com/sites/articles/archive/2018/08/18/mercury-toxicity-amalgam-fillings.aspx?
Within this link you can watch "Mercury Undercover," and learn about silver fillings in amalgams. There is no known safe level of mercury exposure.
Excerpt from article here:
Indisputable evidence exists that dental amalgams readily release mercury in the form of vapor when you eat, drink hot liquids, brush your teeth or otherwise stimulate your teeth.

As noted in a 2010 scientific review2 on mercury exposure and children's health, there is no known safe level of exposure for mercury. Ideally, exposure should be zero, so any dentist insisting that mercury exposure from amalgam is "minimal" or "inconsequential" is really not acting in an ethical manner.

The mercury vapors released from the amalgam in your teeth readily pass through your cell membranes, across your blood-brain barrier, and into your central nervous system. Effects can be psychological, neurological, and/or immunological.
I remember trying to discuss this issue with my regular dentist who looked at me as if I was from Mars. Finally, tired of the wall of denial I found a biological dentist who interestingly had to retire recently. Why? He had mercury toxicity from all the years of removing mercury amalgams! True story!
Resources to Help You Find a Biological Dentist
The following organizations can help you to find a mercury-free, biological dentist:
Let's Help Consumers for Dental Choice Get the Funding They Deserve
Consumers for Dental Choice and its leader Charlie Brown continue their full-court-press campaign to bring mercury-free dentistry to the U.S. and worldwide. If you wish to stay informed, I encourage you to follow them on Facebook; if you wish to stay informed by receiving their announcements, you can sign up by CLICKING HERE.