https://www.cosmopolitan.com/entertainment/a21286398/bella-hadid-lyme-disease/
What You Need to Know About Bella Hadid's Lyme Disease Diagnosis
Everything she's said about her illness, and how she treats it.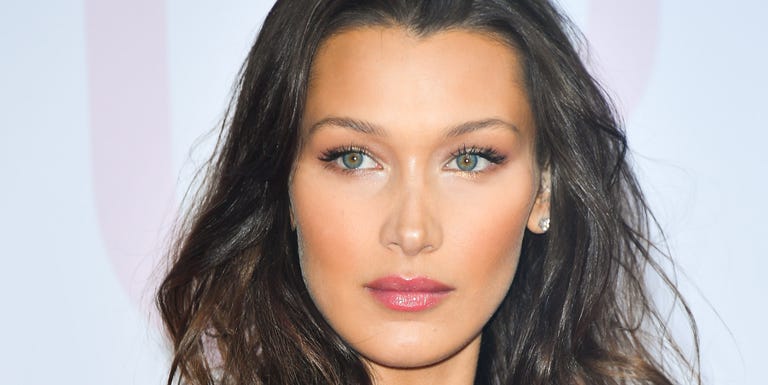 Like her mother Yolanda Hadid, supermodel Bella Hadid has Lyme disease — a tick-borne illness that leads to exhaustion, joint pain, and fatigue (among other symptoms). Here's what we know about Bella's experience living with Lyme disease.
Yolanda Revealed That Bella Had Lyme Disease During an Episode of Real Housewives of Beverly Hills
The moment came with a lot of drama: Yolanda's castmates were less than kind about her own struggle with Lyme disease, and they questioned whether or not Bella and her brother Anwar were truly suffering from it, too.
"Bella was diagnosed with Lyme disease and co-infections about three years ago," explained Yolanda during the episode. "And Anwar shortly six months after that."
Real Housewives mainstay Lisa Vanderpump sparked drama when she implied that Bella's father Mohamed Hadid had told her that his children were fine — the not-so-subtle implication being that Yolanda wasn't telling the truth about Bella and Anwar's diagnoses.
Mohamad ended up issuing a statement in which he clarified, "I can only imagine that my response to a question asking how my kids are doing with 'fine' was misconstrued. I have too much respect for all five of my children to speak about them publicly … in a restaurant or otherwise. I won't speak further on something that should now be put to rest."
Bella Probably Got Lyme Disease on the Farm Where She Grew Up
Bella and her siblings spent the early part of their childhood on a farm, where Yolanda reckons they were bit by a tick. "There are millions of cases worldwide," she explained on Real Housewives. "We lived on a horse ranch, we had ticks everywhere, every day of their life."
She also took to her personal blog to explain that Bella "had to give up her lifelong dream of having a professional riding career and a shot at the Olympics due to her severe symptoms and inability to ride. This was the biggest heartbreak of her life and an extremely sensitive subject for her."
What Bella Has Said About the Disease, and How She Treats It
The supermodel hasn't shied away from talking about her health with the public, telling Evening Standard that "it was a dark time" when she first got sick. "I was exhausted all the time. It affected my memory so I suddenly wouldn't remember how to drive to Santa Monica from Malibu where I lived. I couldn't ride. I was just too sick. And I had to sell my horse because I couldn't take care of it."
She also told Porter, "I couldn't get out of bed for six days. And my brain would get all foggy, and I couldn't see. That was the hardest time of my life."
Bella is intolerant of the antibiotics that are typically used to treat Lyme disease, so she takes alternative medicine. At the time of the Evening Standard interview in 2015, she explained that she still had Lyme "in all my joints and it goes up to my brain."
Bella Was Honored at the Global Lyme Alliance and Gave a Moving Speech
During her speech at the 2016 gala, the supermodel spoke candidly about the effects of her illness: "Life isn't always what it looks like on the outside, and the hardest part of this journey is to be judged by the way you look instead of the way you feel." Bella added that she felt like her "teenage years were taken" from her.
She dedicated the award to "all the teenagers out there that have really gone through what I'm going through and have suffered from this disease without an end in sight."
To find out more about Lyme disease, head here.