https://www.lymedisease.org/invisible-kingdom-orourke/
Lyme-related book a finalist for National Book Award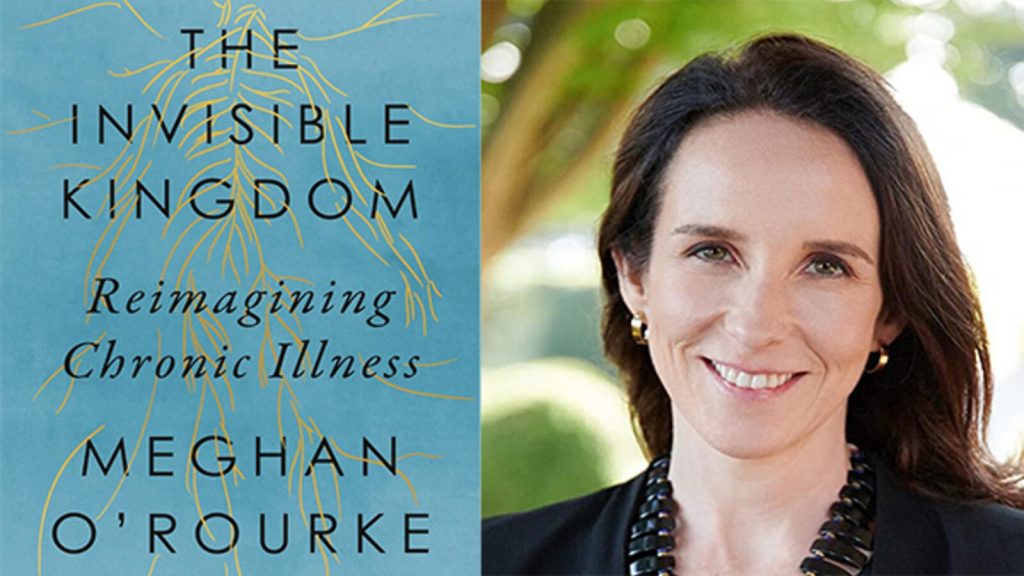 "The Invisible Kingdom: Reimagining Chronic Illness, by Meghan O'Rourke, has been named a finalist for the National Book Award for non-fiction.
It draws from her experience living with Lyme and other chronic illnesses and from interviews with doctors, public health experts and patients.
She explores such invisible illnesses as autoimmune disease, persistent Lyme disease, and long COVID.
O'Rourke traces the history of Western definitions of illness, and reveals how inherited ideas of cause, diagnosis, and treatment have led us to ignore a host of hard-to-understand medical conditions, ones that resist easy description or simple cures.
The National Book Foundation will announce winners on November 16.