https://www.lymedisease.org/deep-places-ross-douthat-lyme/
TOUCHED BY LYME: "Deep Places" explores one man's Lyme fight
Dorothy Kupcha Leland
Dec. 1, 2021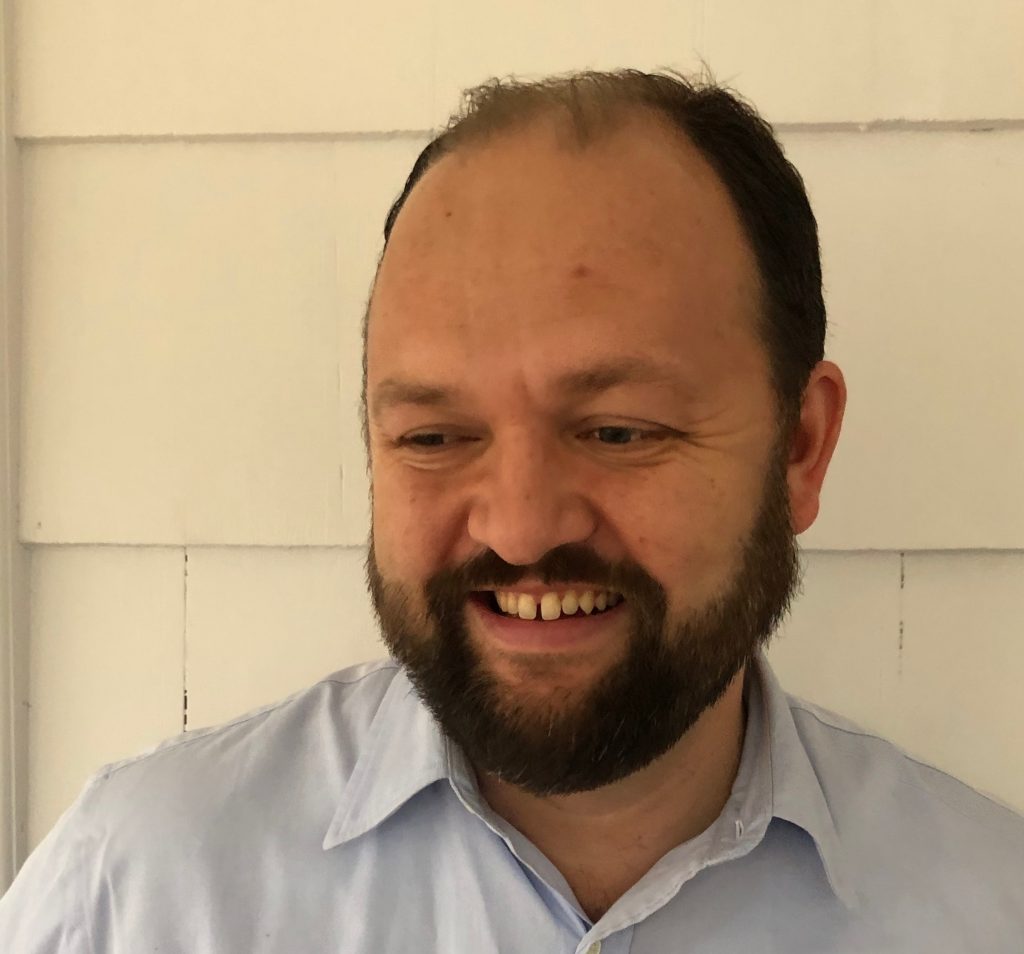 Ross Douthat was a busy man.
In addition to his regular opinion column in the New York Times, he wrote books, gave speeches, traveled, interviewed people, and was often interviewed himself.
In 2015, he and his wife had two kids and another on the way. They decided to leave Washington DC and relocate to Connecticut, where they had both grown up and still had family.
They found a rambling old country house that they fell in love with. After walking through the dwelling and briefly strolling around the property surrounding it, they made an offer which was accepted. Then, they returned to DC to prepare for the move.
And that's when Douthat's life changed dramatically.
It started with a stiff neck and an enlarged lymph node. ("Nothing to worry about," said an internist.) It progressed to migrating pain that moved from his head to his spine to his chest to his arms and legs. ("Maybe drink more Gatorade–for the electrolytes," suggested a neurologist.) Other specialists prescribed sleeping pills and antidepressants. ("Stress," they declared. "Too much going on in your life.")
The reason or the symptom?
"I did feel stressed," Douthat remembers. "But the illness felt like the reason rather than the symptom."
He was tested for Lyme disease a couple of times, with negative results.
Meanwhile, the bizarre symptoms continued. Before he and his family left Washington, crushing chest pain sent him to the emergency room on two different occasions. Doctors there found nothing wrong with him. He followed up with various specialists, who theorized that his symptoms were psychosomatic.
As one infectious diseases doctor put it: "Look, I know it's hard to see, but you should feel happy. It's a good thing not to have a disease, you know…. And, if you need a mental health referral, we can definitely help with that."
Caught in the middle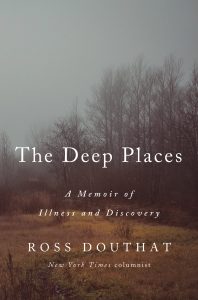 In his recently published book, The Deep Places: A Memoir of Illness and Discovery, Douthat writes about being caught between what he was feeling in his body and what the doctors confidently proclaimed didn't exist.
By this point, I was deep into self-doubt about the reality of my experience. On the one hand, there was the pain, the burning, the vibrations, the feeling of invasion; I knew I'd never felt anything like this before. But what were mere feelings set against the certainties of so many doctors, the repeated negative readings of my blood?
The family moved to the big country house, Douthat's condition continued to deteriorate, and he consulted new doctors in Connecticut.
First stop was a psychiatrist, who listened, took notes, and then surprised Douthat by saying, "I'm pretty sure you have a tick-borne disease, Ross." (Had a tick nailed him during his initial inspection of the Connecticut property? The timing certainly seemed right.)
This sent him in search of Lyme specialists and to dig even deeper into learning about the illness: the problematic testing, difficulty of diagnosis, controversial treatments, and how mainstream medicine looks at Lyme with a mixture of disdain and denial.
Frustrating illogic
He notes the frustrating illogic that Lyme patients face:
If you were a positive case with lingering, persistent symptoms after treatment, then your Lyme officially belonged to the past, and you no longer had a CDC-recognized disease. Instead, you had something called Post-Treatment Lyme Disease Syndrome (PTLDS), and the CDC's advice for anyone suffering through it was to basically keep on suffering.
And he wonders:
If someone has an illness, takes a drug to treat it, and afterward retains exactly the same symptoms, why wouldn't you assume that they have simply continued to have the same disease? Why invent a mysterious "post-disease syndrome" to explain what is experienced by the patient as one continuous sickness?
Douthat consulted different Lyme specialists that prescribed various antibiotic combinations. Some helped in some ways—but nothing got to the heart of the matter. He was still desperately ill.
At that point, Douthat started branching out into more alternative realms such as muscle testing, magnets, and a Rife machine—along with continuous heavy-duty prayer—and by the close of 2019, he was doing much better. "2020, I told myself, is going to be a good year."
Then he and other family members got nasty cases of COVID. And he writes:
The coronavirus era soon came to feel like a shattered mirror of the tick-borne epidemic and its controversies, with different pieces of the Lyme wars reflected and refracted in different aspects of the world-wide COVID crisis.
In the following excerpt of The Deep Places, Douthat expands on this comparison between Lyme disease and COVID-19. (See top link for book excerpt)
Prominent deniers of chronic Lyme
Douthat recently published three articles in the New York Times that drew on the experiences chronicled in this book.
How I Became a Sick Person (Oct. 24)
How I Became a Science Experiment (Oct. 31) and
How I Became Extremely Open-Minded (Nov. 7)
On November 27, the newspaper published seven letters to the editor in response to Douthat's trio of articles. Three of the letter writers are prominent IDSA members, all well known deniers of chronic Lyme. Another one consults for Big Pharma. Any guesses about what those guys had to say about Douthat's columns?
I've read and reviewed a lot of books about Lyme disease. Douthat's book is one of the best. I highly recommend it. Click here for information about ordering this book.
Readers react to Ross Douthat's account of his health travails and the exotic treatments he tried.