https://www.sph.umn.edu/news/mapping-tick-borne-disease-risk-in-wisconsin/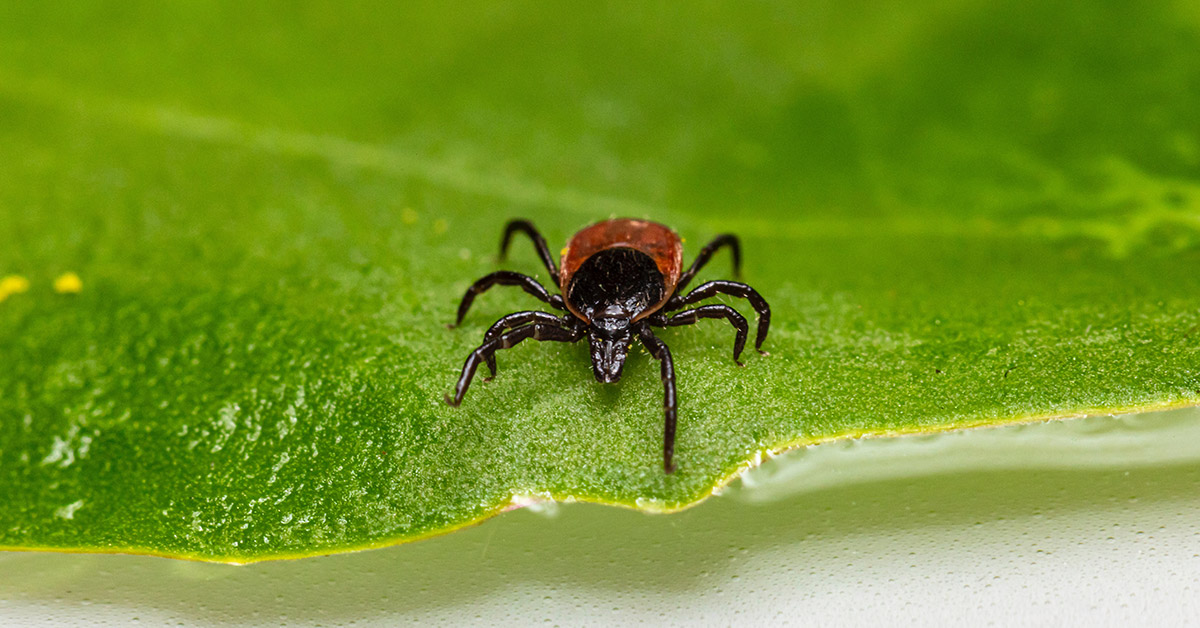 Mapping tick-borne disease risk in Wisconsin
PhD student Austin Rau analyzed the cases of three serious — but lesser-known — tick-borne diseases in Wisconsin and found that they are increasing, moving, and varying over time across the state.

|
Lyme disease is easily the most well-known type of tick-borne infection, but there are others that make people sick as well. Recently, a new study from the School of Public Health analyzed the cases of three other serious — but lesser-known — tick-borne diseases in Wisconsin and found that they are increasing, moving, and varying over time.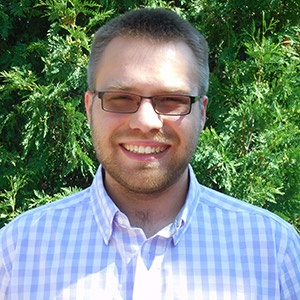 "Compared to Lyme disease, less research has been completed on non-Lyme tick-borne infections and awareness of these diseases is lower," says lead author and PhD student Austin Rau. "If you ask most people, they couldn't name what the second most-common tick-borne disease is."
The study was published in The International Journal of Environmental Research and Public Health and was co-authored by SPH Assistant Professors Jesse Berman and Jonathan Oliver and Associate Professor Claudia Muñoz-Zanzi.
For the study, Rau and his team examined patient data from the Marshfield Clinic Healthcare System, which serves north and central Wisconsin. They analyzed patient electronic medical records for the period of 2000-2016 for clinic laboratory results confirming or supporting cases of three non-Lyme diseases from ticks: anaplasmosis, babesiosis, and ehrlichiosis. All three diseases are bacterial or parasitic infections from the bite of deer ticks and can be difficult to diagnose. In most cases, the infections produce on-going flu-like symptoms. 
Rau used his specialized training in geographical information systems and spatial analysis to map where the nearly 3,000 patients diagnosed with the diseases lived in order to determine the risk of having a positive laboratory test result in those areas.
Anaplasmosis
2,728 cases of anaplasmosis were identified. 
People in northern Wisconsin were at greatest risk for having a positive laboratory test result.
The risk area for anaplasmosis shifted from west to east the study years.
The years of greatest risk were 2010-2016.
June to August were found to be peak months for positive laboratory test results, with a five times greater risk compared to other months.
Babesiosis
213 cases of babesiosis were identified.
People in northwest Wisconsin were at greatest risk for having a positive laboratory test result.
The area of greatest risk was in the southern part of the clinic's territory at the start of the study period before shifting north and then west over time.
The years of greatest risk were 2011-2013.
July to August were peak months for positive laboratory test results, raising the risk for babesiosis by seven times compared to other months.
Ehrlichiosis
Only 15 cases of ehrlichiosis were identified.
The number of cases were too small to determine any significant trends.
"It's interesting to see that the two diseases — anaplasmosis and babesiosis — had differentgeographic patterns of risk — why is that," asks Rau. "It could be due to a difference in infection prevalence among the ticks for these two diseases. It could also be because of the movement of ticks and animals they attach onto, such as white-tailed deer."
According to the researchers, the behaviors of people likely are an important factor as well, and activities, such as hiking and hunting, could increase their risk of being infected by a tick.
Rau says the study's methods and findings can help healthcare providers in Wisconsin and other regions where ticks live to determine potential hot spots and better prepare for tick season.
"It's helpful for physicians and public health workers to know the months and geographic areas that pose the highest risk so that they can expect and be on the lookout for cases," says Rau. "It's also good for people to know when and where their risk of possible infection is higher so they can take appropriate measures to prevent tick bites."
_______________________
**Comment**
Updates:
Warmer temperatures mean that adult deer ticks are now active. Be sure to start tick checks whenever you have been outside.
https://www.wiscontext.org/encountering-backyard-bloodsuckers-tick-app-tracks
**Warning** There are a number of inaccuracies within the article.
Excerpt:
With peak tick season imminent in the upper Midwest, researchers at the University of Wisconsin-Madison are hopeful more people will download and use a free smartphone app that helps track and identify the tiny blood-sucking arachnids.

The Tick App launched in Wisconsin in time for the 2018 tick season, and more than 600 people in the state have downloaded it so far. The app is part of a behavioral study being carried out by researchers at UW-Madison and Columbia University in New York who are seeking to better understand where and how people encounter ticks. They're particularly interested in finding out what activities people are doing (and where they're doing them) when they encounter black-legged (or deer) ticks (Ixodes scapularis), which often carry the bacterium that causes Lyme disease.

About 20-30% of deer ticks can be infected with Borrelia burgdorferi, the disease-causing bacterium, explained Lyric Bartholomay, who studies diseases in ticks and other invertebrates in the Department of Pathobiological Sciences at the UW-Madison School of Veterinary Medicine. Bartholomay spoke about the Tick App and tick-borne diseases during a May 29, 2019 interview on Wisconsin Public Radio's The Morning Show.
For more on Wisconsin ticks.