https://danielcameronmd.com/chronic-illness-from-lyme-disease-is-rare-say-uk-researchers/
CHRONIC ILLNESS FROM LYME DISEASE IS RARE, SAY UK RESEARCHERS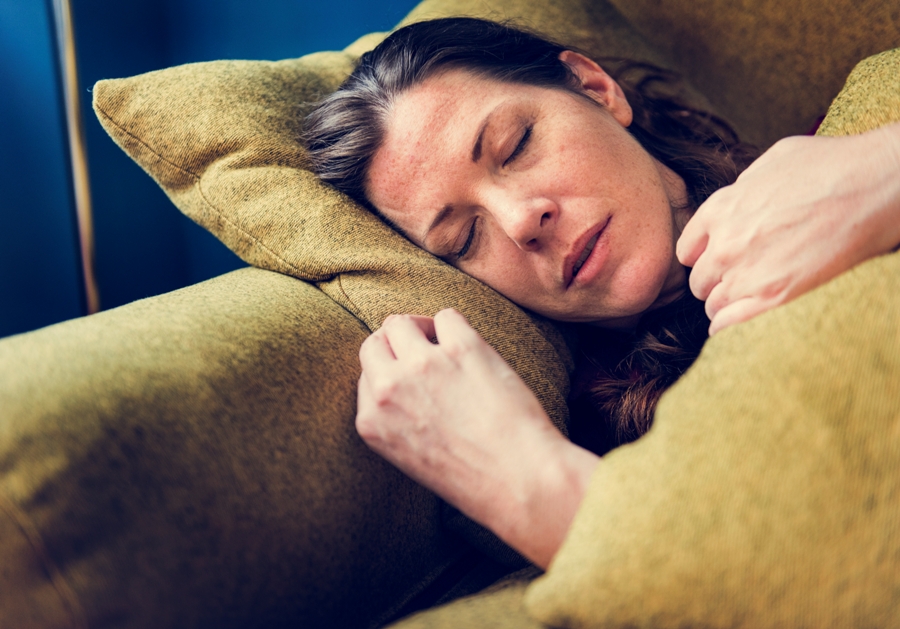 In a briefing on October 9th, 2019 in the UK, researchers dismissed the seriousness and prevalence of illness due to Lyme disease. Although they acknowledged that some patients exhibit persistent, chronic Lyme disease symptoms, the numbers, they say, are small.
"Of these [Lyme disease] patients, fewer than one in 20 experience residual symptoms," writes Harvey in the British Medical Journal.¹

The people who did seem to suffer from chronic symptoms were those with neurologic problems.  "Those that have confirmed neurological Lyme disease – a late complication present in about one in 10 cases – have a higher rate of long term subjective symptoms, such as fatigue and poor concentration," writes Harvey.
Matthew Dryden, consultant microbiologist for Hampshire Hospitals NHS Trust dismissed the number of cases.  Harvey argues that "In most cases, patients with true Lyme do not develop chronic symptoms."  (He did not define "true Lyme.")
Sarah Logan, a consultant in the tropical diseases unit at University College London Hospital, addressed the risk in treating Lyme disease, as she described a patient "who contracted an infection from a long term intravenous line that had been fitted abroad to provide them with antibiotics [for Lyme disease]."
Meanwhile, "Other patients have contracted Clostridium difficile and drug resistant infections from long term antibiotic therapy," she writes.
The attendees failed to address the risk of not treating a Lyme disease patient, nor did they acknowledge the limited treatment options available in the UK. They did, however, express concern that patients were seeking treatment outside of their country.
Regardless of their position on chronic Lyme disease, ticks remain a very real concern in England. As Tim Brooks, clinical services director at Public Health England's rare and imported pathogens laboratory, points out,
"You're just as likely to contract Lyme disease in your back garden as you are in the countryside."

"There are around 1,000 laboratory-confirmed cases of Lyme disease in England and Wales annually, with an estimated 2,000 more cases successfully treated in primary care without positive blood tests," writes Harvey.
Editor's note: I feel it's important to be informed of the UK researchers' opinions even if I do not agree with their positions.  It is not a surprise that their patients have had to leave the UK to seek treatment for Lyme disease.
References:
Harvey A. Lyme disease: chronic illness is rare, say experts. BMJ. 2019 Oct 10;367:l5975. doi: 10.1136/bmj.l5975.
____________________
**Comment**
If Lyme is so rare in the UK, why are UK patients contacting me, as I live all the way in Wisconsin?  I'm telling you – Drydon has his head in the sand and lives in an alternate reality.
And if all of this is so rare, why is there a new UK Lyme clinic opening up to treat these patients if it wasn't needed?  https://madisonarealymesupportgroup.com/2019/12/08/new-uk-lyme-disease-clinic-accepting-patients/
Please remember the researchers are basing their numbers on faulty antibody testing which misses over half of all cases, and not only that but certain places in the UK seemingly use 3-tiered testing making it even harder to get diagnosed, explained here:
Excerpt:
Laboratory confirmation of Borrelia infection in the UK is based around the protocol laid down in 1995 by the Centres for Disease Control (CDC) in the US. The concept developed at this time was that a two-tier systems should be used, where the first-tier test should be a high sensitivity assay, such as an ELISA, followed by a more specific, but less sensitive, immunoblot. It would appear that in the UK, some of the regional hospital laboratories use the DiaSorin Liaison XL auto-analyser as a screening approach. If positive or equivocal, a further patient sample should be sent to the reference laboratory, where the first-tier assay is the C6 ELISA and the second tier is a microarray immunoblot assay (ViraChip from Viramed; Theel et al., 2018), a more robust version of the previous line blot system (itself a replacement for the Western blot.

It would appear that in effect, a three-tier system is operated to provide laboratory confirmation of Lyme disease in some regions of the UK.
For a lengthy read on UK testing by Chris Newton, Research Director CIMMBER in the UK: https://www.linkedin.com/pulse/borrelia-detection-lyme-disease-chris-newton/