https://www.galaxydx.com/are-you-aware-of-anaplasmosis/
written on
Are You Aware of Analasmosis?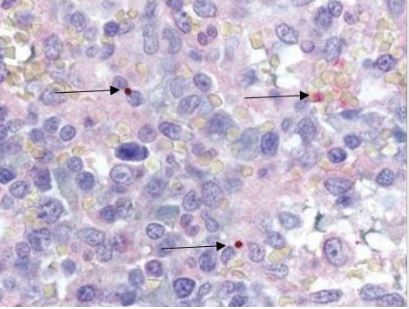 Immunohistochemical (IHC) staining to detect Anaplasma phagocytophilum in a tissue sample (CDC).
Anaplasmosis is a tick-borne illness that is reported across the globe in areas such as North America, Europe, and China.
Known infections in the United States have been on the rise ever since becoming a nationally notifiable disease to the CDC in 2000. Like bartonellosis and Lyme borreliosis, patients with this condition can present with mild to severe non-specific symptoms and diagnosis is often difficult.
We are introducing a new webpage this week that describes the infectious pathogens of the Anaplasma genus and the test options that Galaxy Diagnostics offers.