https://www.foodpolitics.com/2019/01/goodbye-gmo-hello-bioengineered-usda-publishes-labeling-rules/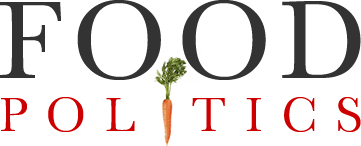 by Marion Nestle
Goodbye GMO, Hello Bioengineered: USDA publishes labeling rules
Trump's USDA has issued final rules for labeling food products of biotechnology, commonly known to all of us as GMOs.
Since GMOs have taken on a pejorative—Frankenfood—connotation, the USDA wanted to fix that.  And did it ever.
It drops GMOs, and substitutes "Bioengineered."
Its logo depicts food biotechnology as sun shining on agriculture.And the rules have a loophole big enough to exclude lots of products from having to carry this logo: those made with highly refined GMO sugars, starches and oils made from GMO soybeans and sugar beets.
If the products do not contain detectable levels of DNA, they are exempt.  Never mind that GMO/bioengineered is a production issue.
When Just Label It was advocating for informing the public about GMOs, this was hardly what it had in mind.
Count this as a win for the GMO industry.
For more:  https://madisonarealymesupportgroup.com/2017/12/05/bought-documentary-on-pharma-vaccines-gmos/
In New England, scientists from Harvard, MIT and Tufts University have begun genetically engineering white-footed mice — which in the wild carry the Borrelia microbe that causes Lyme disease and pass it along to ticks that feed on their blood — to produce antibodies resistant to both ticks and a particular Borrelia protein. The idea is that immunizing the mice will have a trickle-down effect to the local tick population…..
While it all seems neat and tidy on paper and in a cool colored video, what happens in the wild could be an entirely different matter.  Releasing GMO mosquitoes to supposedly eradicate Zika has shown many undesirable effects:  https://articles.mercola.com/sites/articles/archive/2016/11/08/zika-virus-wolbachia-mosquito.aspx  The $18-million project, funded in part by the Bill and Melinda Gates Foundation, involves mosquitoes that have been infected with Wolbachia bacteria, which stops viruses from growing inside the mosquito and therefore from being transmitted between people.
I wrote about that when it all went down:  https://madisonarealymesupportgroup.com/2018/02/12/wolbachia-laced-mosquitoes-being-released-why-lyme-msids-patients-might-be-negatively-affected/  (This link shows an important dog study you need to read about as well)  Take away:  in dogs, Wolbachia released into the blood stream causes wide-spread inflammation, something Lyme/MSIDS patients already struggle with.
Even the European union has ruled that CRISPR plants are GMO's and should be subjected to the same rules:  https://www.technologyreview.com/the-download/611716/in-blow-to-new-tech-europe-court-decides-crispr-plants-are-gmos/