https://www.eonline.com/news/978405/avril-lavigne-on-lyme-disease-battle-i-was-in-bed-for-f-king-two-years?
(Go to link for video.  Approx. 1 Min)
The 34-year-old singer gets candid about her health, career and more in a new interview for her Billboard cover story, during which she reveals she was in bed for two years amid her Lyme disease battle. The Grammy nominee was on tour in 2014 when she started to feel fatigued and achy, which led her to ask,
"What the f–k is wrong with me?"
When the tour came to an end, one of Lavigne's friends realized she might have Lyme disease. According to Billboard, she was encouraged to call Canadian music producer David Foster's then-wife Yolanda Hadid, who had also been battling Lyme disease. Hadid ended up giving Lavigne the contact information for a Lyme specialist.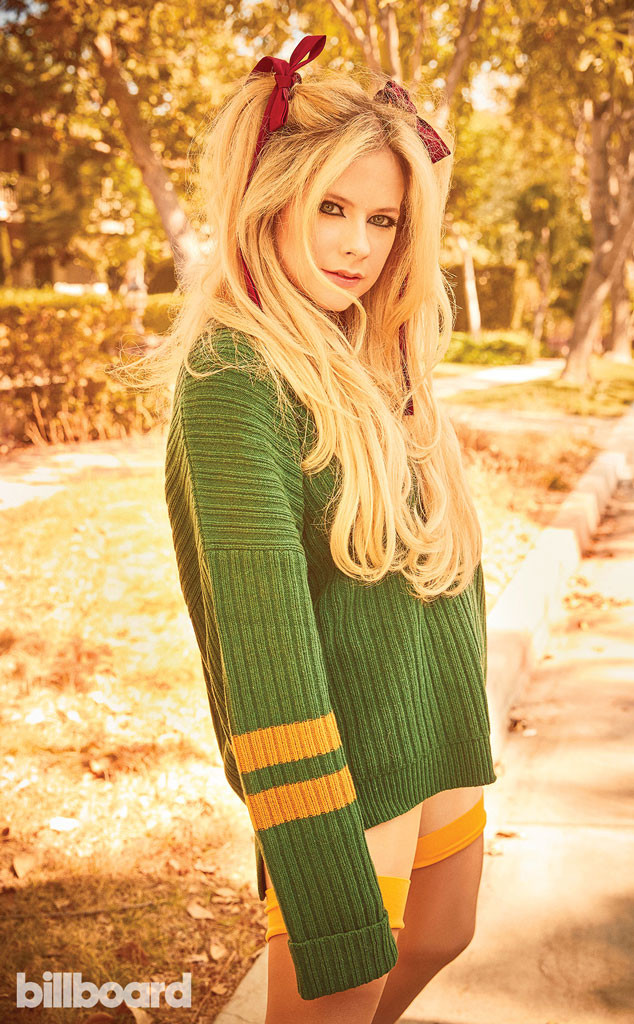 David Needleman
"I was in bed for f–king two years," Lavigne tells Billboard. "It's a bug — a spirochete — so you take these antibiotics, and they start killing it."

"But it's a smart bug: It morphs into a cystic form, so you have to take other antibiotics at the same time," Lavinge continues. "It went undiagnosed for so long that I was kind of f–ked."
The Billboard interview also states that Lavigne was in bed with her mother one night during her battle, barely able to breathe, when she started to pray.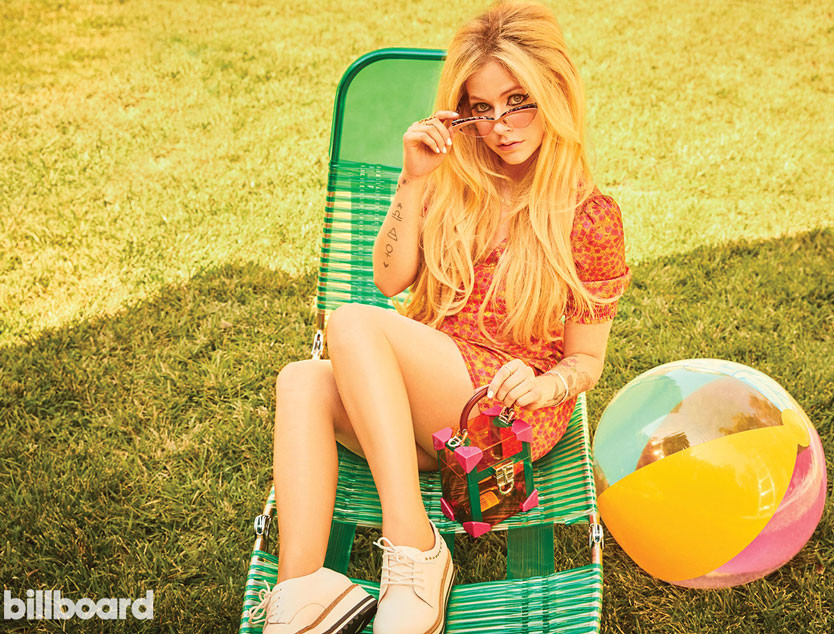 David Needleman
"I had accepted that I was dying," she tells the outlet. "And I felt in that moment like I was underwater and drowning, and I was trying to come up to gasp for air. And literally under my breath, I was like, 'God, help me keep my head above the water.'"
That became the inspiration for her song "Head Above Water," which she released last month after about a five-year hiatus. The singer worked on the song with her ex, Chad Kroeger, who she calls "great" and who also worked on more songs with Lavigne for her upcoming album.
"The silver lining of it is that I've really had the time to be able to just be present, instead of being, like, a machine: studio, tour, studio, tour," she says. "This is the first break I've ever taken since I was 15."
To read more from Lavigne's interview, pick up a copy of Billboard, on newsstands Friday.