https://register.gotowebinar.com/register/7750406180072174593  (register here)
New and Expanding Tick Threats to Schools
Tue, Sep 18, 2018 2:00 PM – 3:30 PM CDT, 3:00 – 4:00 p.m. ET, Live Q & A Afterward
---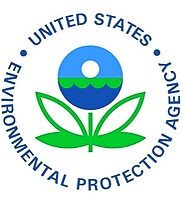 Tick-tock the time is now. Tick season is just around the corner. EPA's Center for Integrated Pest Management will host an informational webinar about ticks, their specific identification and how to monitor and control these pests.
Presenters will discuss tick-borne disease risk, general tick management issues that include considerations around pesticide application and integrating tick 
communication and action plans into current IPM management plans for schools. Register now!
Our Featured presenters:
* Susan Elias, M.S., Vector-borne Disease Ecologist, Maine Medical Center Research Institute
*Janis Hogan, BUS, RN, NCSN, School Nurse, Camden Hill Regional High School, Maine
*Larry Dapsis, M.S., Deer Tick Project Coordinator and Entomologist, Cape Cod Cooperative Extension
________________________
This webinar will prepare you to-
 Understand expansion history along with current and future projections of tick threats in specific geographic regions;
Identify ticks, successfully remove them and determine whether to test them;
Utilize trained staff, such as school nurses, to educate the school community about ticks and implement school IPM policies; and
Consider options for repelling ticks as it relates to personal protection or pesticide application.
Miss a webinar? No problem! Most previously recorded webinars are available for on-demand viewing on EPA's website:  <http://links.govdelivery.com:80/track?type=click&enid=ZWFzPTEmbXNpZD0mYXVpZD0mbWFpbGluZ2lkPTIwMTgwOTExLjk0NzM5ODAxJm1lc3NhZ2VpZD1NREItUFJELUJVTC0yMDE4MDkxMS45NDczOTgwMSZkYXRhYmFzZWlkPTEwMDEmc2VyaWFsPTE3MzAyMjM0JmVtYWlsaWQ9bGVtb24uamVubmlmZXJAZXBhLmdvdiZ1c2VyaWQ9bGVtb24uamVubmlmZXJAZXBhLmdvdiZ0YXJnZXRpZD0mZmw9Jm12aWQ9JmV4dHJhPSYmJg==&&&102&&&https://www.epa.gov/managing-pests-schools>.
Questions? If you have any questions about the IPM guidance or upcoming trainings and webinars, please contact us at school.ipm@epa.gov<mailto:school.ipm@epa.gov>.
EPA is committed to protecting the privacy and security of the information it holds. By clicking the "Register" button you agree to receive emails from EPA regarding this webinar. In addition, you consent to allow EPA to use your information, in aggregate, to report on webinar attendance and participant demographics. EPA will not share your information with any outside entities.