https://www.outdoorhub.com/news/2018/05/01/experts-warn-tick-explosion-coming-summer-prepare/
Experts Warn Of "Tick Explosion" Coming This Summer; Here's How to Prepare Yourself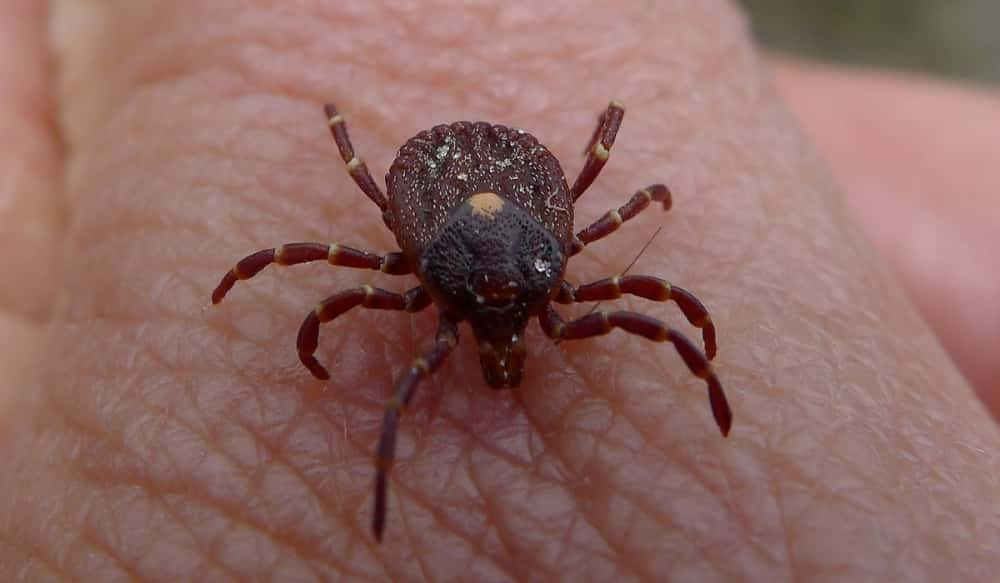 We just spent the last 5-6 months dealing with plummeting temperatures, ice storms, and practically enough snow to gag a polar bear. And now that the weather is finally turning, you bet your boots those of us in the Midwest are anxious to shed our winter coats and soak up the summer sun, but you may still want to keep your skin covered even as it warms up outside. Experts are warning people that a potential "tick explosion" is underway, and the bloodthirsty critters will be crawling around in abundance this summer.
"They're up and looking for a host hoping something will walk by that they can latch onto," Dr. Thomas Mather told WHIO.
And before you try and pull the old 'I'm not going to the woods, so I'm safe' routine, Kayla Socarras, a microbiology researcher at Drexler University College of Medicine, says not so fast.
Yes, ticks are highly concentrated in rural, woodland type areas, but Socarras says ticks can be found in practically every region of North America.
For this reason, we've come up with a few ways you can avoid these creepy creatures this summer:
Wear Enough Clothing- Look we get it, you just spent 5 cold months enduring layers upon layers of heavy coats and itchy sweaters, so the last thing you want is to walk around dripping sweat in more layers of clothing. But long-sleeved shirts and pants really are the best way to avoid picking up any micro-sized hitch-hikers along the way.


pxhere

Sprays and Repellents- Some days, it truly will be too damn hot to walk around the woods in long sleeves. This presents an opportunity to try out some insect repellents. Your best bet is sticking to the ones that contain DEET, picaridin or oil of lemon eucalyptus – ticks despise these the most, and likely won't want to stick around for a free ride.


pxhere

Check Yourself for Ticks… Then Check Again- After any and all outings outdoors, Socarras recommends performing a thorough inspection of your skin for tiny black spots. "Ticks are so small, people sometimes confuse them for a freckle," she stated. A quick shower is another good idea, as it allows to inspect your more… hidden regions. "They like moist areas, like the groin and under your arms," Socarras warns.


pxhere

Don't Assume You're Safe in Your Own Yard- Ticks can be found anywhere, and that includes your very own backyard. So don't get caught with your guard down this summer just because you aren't making a trip to the woods. Ticks will happily call a city park or a fruit tree in your yard 'home.' "In general, you can be bitten by a tick in the most urban places. It's a common misconception that you can't get bitten in the city," Socarras says.

_________________
**Comment**
There's new stuff in the works, but this link still has some of the best ideas for tick repellents and removal:  https://madisonarealymesupportgroup.com/2017/05/11/tick-prevention-and-removal-2017/