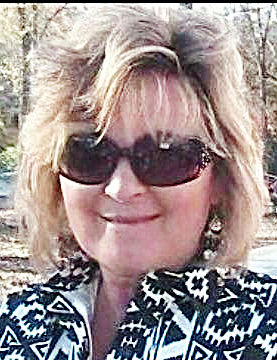 The daughter of Tamela Wilson, 58, Sullivan, has confirmed her mother died from complications relating to the Bourbon virus contracted by a tick bite.
Wilson was the assistant park superintendent at Meramec State Park in Sullivan. She had lived and worked in the park for 10 years.
Wilson's daughter, Amy May, who is a registered nurse, said the cause of death is listed as respiratory failure, but she feels it was brought on by the tick-borne virus.
Wilson died June 23, after spending 24 days in Barnes Hospital, St. Louis.
"It was hard to see her suffer, but all of her family was by her side when she passed," May said. "It was absolutely horrible to watch someone not get better."
Despite testing positive for the virus twice at Barnes, the family is still awaiting official confirmation from the Centers for Disease Control (CDC) that the Bourbon virus lead to her death.
"We haven't heard anything from anybody," May said. "When she went into the hospital on May 31, she didn't have any lung problems. Then she died because she couldn't breathe."
May added her mother was active and didn't have any other health problems before being bitten by a tick around Memorial Day weekend.
"This came out of nowhere," she said. "I was at her house on Mother's Day. Two weeks later she was in the hospital and we were wondering if we were going to lose our mom."
May said two seed ticks were removed from Wilson's hip shortly after the Memorial Day weekend.
Shortly after, Wilson became ill and visited her primary care doctor in Sullivan, who diagnosed her with a urinary tract infection and prescribed antibiotics.
"Two or three days later she wasn't feeling any better," May said. "They ran her blood and found her platelets and white blood cell count was low and sent her straight to Barnes on the 31st."
Wilson was immediately admitted and told the doctors she had been bitten by a tick.
"The infectious disease doctors told us they were going to run everything," May said. "She developed a light rash, mostly on her extremities at first, then it got much worse."
May said the doctors at first thought her mother had Rocky Mountain Spotted Fever or Heartland virus, and they were going to send some of her blood to the CDC for further testing.
"June 11, the results came back and she tested positive for Bourbon virus," May said. "They told us they didn't know much about the virus and were learning off the internet just like we were. They told us it basically attacks your organs."
Soon after, Wilson began to have complications with her bone marrow, liver, lungs and the rash became so bad she couldn't talk, eat or even swallow.
Wilson had abnormal enzymes and was diagnosed with pneumonia and just before she died doctors began treating her for Hemophagocytic Lymphohistiocytosis (HLH), a life-threatening immunodeficiency related to white blood cell irregularities.
A second test for Bourbon virus came back positive June 22, just hours before Wilson died.
May said family members were with Wilson in the hospital day and night the entire three weeks she was at Barnes.
"On Friday (June 23) I got a text they were moving her to the intensive care unit (ICU)," May said. "They had told us if she moved to ICU, we should know it's bad. I don't know if she knew we were there, but we were all by her side when she died."
May said her mother took the assistant superintendant position and moved to Meramec State Park 10 years ago to be closer to her children and grandchildren. Before that she served in the same position at Lake of the Ozarks State Park.
Wilson had graduate degrees in criminal justice and psychology and was working on her doctorate.
"She had a long history of working for the state," May said. "She worked as a police dispatcher, sheriff's deputy and at the state prison in Pacific."
Wilson is survived by her parents, three children, nine grandchildren and a sister.
On Monday, June 26, staff from the CDC and county health department began a systematic effort to trap and collect ticks at Meramec State Park.
Following the collection process, the agencies began testing the ticks for any kind of tick-borne illness.
The Missouri Department of Health and Senior Services (DHSS) is expected to release the tick testing results when they are received from the CDC.
Meramec State Park and all of its facilities remain open for regular operations.
Wilson is only the fifth confirmed case of Bourbon virus since it was first discovered in 2014.
**Comment**
Please notice that the "infectious disease doctors" had to learn about Bourbon virus on the internet.  These "specialists" are a perfect example of the true disconnect in doctors over Lyme/MSIDS.  They just don't want to know.  They don't study it and they don't believe patients.  They would rather blindly follow outdated and unscientific CDC/IDSA guidelines.  I predict more of this to happen.  Eventually it will reach a fever pitch with enough people infected that it will be impossible to ignore any more.  Until then, we educate and spread the word.  Be your own advocate.  The doctors don't know any more about this than you do.
 In fact, you probably know more.
Share the knowledge.  You may save someone's life.
If you find a doctor willing to be educated:  https://madisonarealymesupportgroup.com/2017/06/20/help-doctors-get-educated-on-lyme-and-tick-borne-illness/