https://www.lymedisease.org/excerpt-chronic-phillips-parish/
TOUCHED BY LYME: Read excerpt of "Chronic," long-awaited book by Phillips and Parish
By Dorothy Kupcha Leland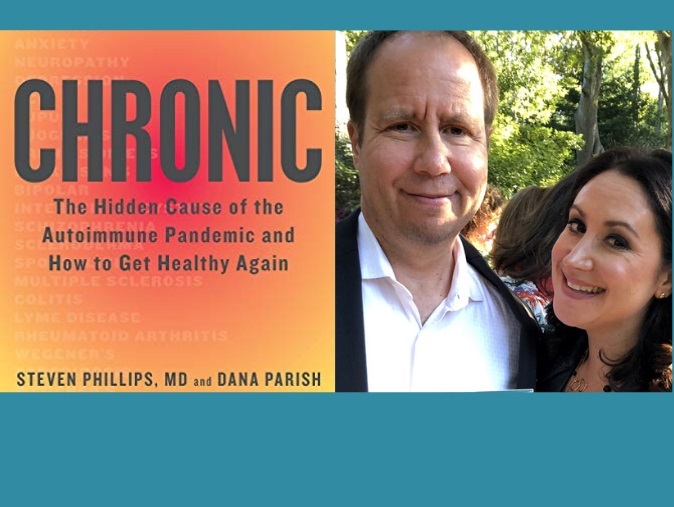 Chronic: The Hidden Cause of the Autoimmune Pandemic and How to Get Healthy Again is a long-awaited book by Dr. Steven Phillips and Dana Parish.
The co-authors–a prominent Lyme doctor and a singer/songwriter/advocate who used to be his patient–are well known in the Lyme community. So, it's initially curious that the book title doesn't mention the words "Lyme disease."

But that's explained early on. In their text, Phillips and Parish use the term "Lyme plus" for the dizzying constellation of microbes that can result in a wide variety of persistent symptoms and autoimmune conditions. Lyme disease  (by itself) may be only one part of the complex picture.
Chronic is divided into two main sections. The first part, "The Root," debunks commonly held myths about Lyme+ and shows how mainstream medicine has so often gotten its facts wrong.
The second part, "The Remedy," offers practical advice on how to get properly diagnosed and looks at an assortment of treatments that may be useful.
Go to top link to read an excerpt from the book.
This book can be ordered in print, e-book, and audio formats.