https://healthimpactnews.com/2020/fda-declares-homeopathic-medicine-illegal-advocacy-group-seeks-100000-protest-comments/
FDA Declares Homeopathic Medicine Illegal – Advocacy Group Seeks 100,000 Protest Comments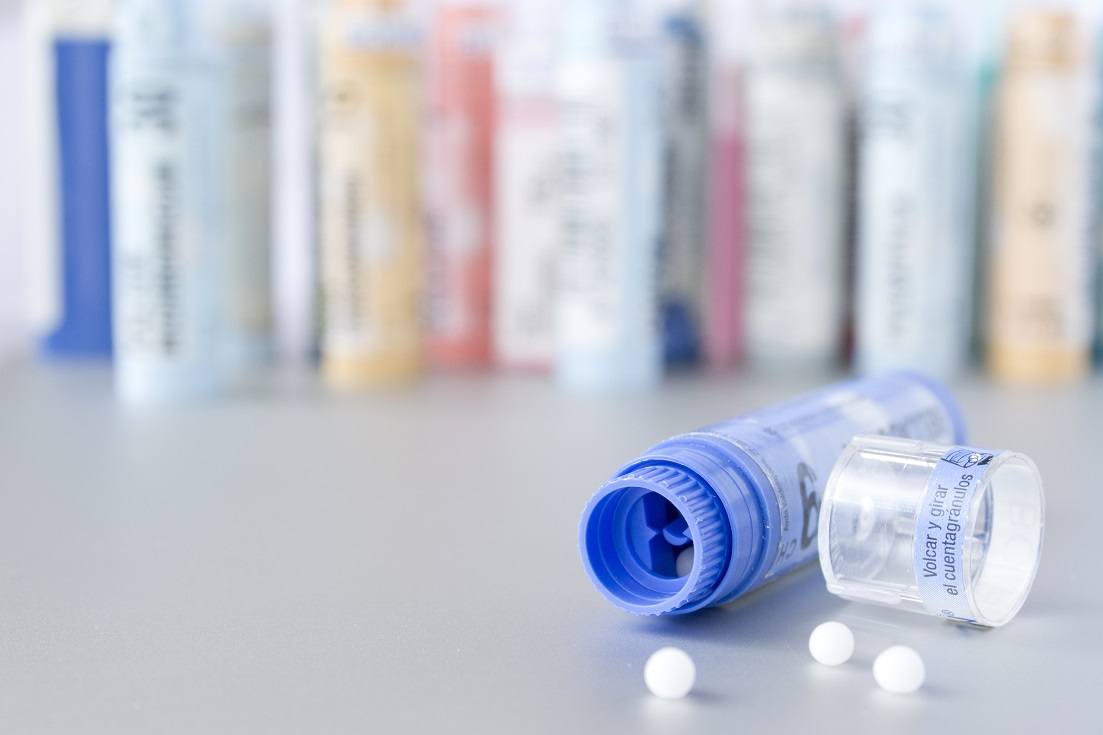 Help Us Save Homeopathy!
by Alliance for Natural Health
Help us support our allies in an effort to stop the FDA's attack on this safe, natural form of medicine. Action Alert!
Our friends at Americans for Homeopathy Choice have submitted a Citizens Petition to the FDA requesting that the agency reverse its recent actions with regard to homeopathic medicine.
Upending decades of safe regulation, in 2018 the FDA released a draft guidance that essentially stated that all homeopathic drugs are illegal.
We cannot let this attack against this safe and effective form of medicine go unchecked.
Recall that the FDA's guidance document, which lays out the agency's current position on the regulation of homeopathic drugs, says:
Any homeopathic drug that has not been considered "generally recognized as safe and effective" (GRAS/E) is considered a new drug;
FDA has not determined that any homeopathic drugs are GRAS/E;
A new drug cannot be marketed unless it goes through the FDA's approval process;
No homeopathic drugs have gone through FDA approval nor can any producer afford to take them through the approval process.
The guidance also explains that, while all homeopathic drugs are illegal, the FDA will apply a risk-based enforcement approach.
The agency has already begun to apply this doctrine; earlier this year the agency attacked manufacturers of injectable homeopathic medicines.
In our coverage of this recent attack, we pointed out that there is in fact no safety issue with homeopathic medicines, which have a sterling record of safety.
A review of the evidence of adverse events related to homeopathy, which included data from 12 European countries, the US, Mexico, India, Israel and Brazil published between 1978 and 2010, found a total of just 1,159 adverse events.
This equates to an average of just over 50 cases per annum across all 17 countries from which studies were conducted. By comparison, foodborne illness contributes to on average of 128,000 hospitalizations and 3,000 deaths annually in the US alone.
Worldwide, an estimated 200 million people use homeopathy regularly, including 6 million in the United States. These data show that adverse events from homeopathic medicines occur at a very, very low rate.
So why go after homeopathic medicines?
The FDA gets a large part of its funding from drug company user fees, and for this reason sees Big Pharma as its client. Homeopathic medicines, like supplements and other natural products, compete with pharmaceutical drugs, so the FDA uses its enormous power to tilt the scales in favor of the drug companies.
And because natural products and homeopathic medicines generally cannot be patent-protected like drugs can, they can't afford FDA-approval and so cannot make disease claims. It is one of many ways cronyism is undermining healthcare in this country.
Sign our petition below to reform American healthcare. In addition, go to Americans for Homeopathy Choice's website to submit a comment in support of their Citizens Petition.
Action Alert! Sign our petition to reform our healthcare system that bars and undermines natural options like homeopathic medicine. Please sign our petition immediately.

_____________________
**Comment**
A little history lesson for today.  According to Eustace Mullins in his groundbreaking work, "Murder by Injection," he recounts the American Medical Association's dark and checkered past of monopolizing medicine.  In it we learn:
Homeopaths outnumbered allopaths by more than 2 to 1 in 1847.
Records show cholera deaths in the mid 1800's were only 16.4% in homeopathic hospitals compared to 50% in orthodox medical hospitals.
Queen Elizabeth is still treated by her personal homeopathic physician.
Allopathy, a type of medicine that started in Germany, was dedicated to the frequent use of bleeding and heavy doses of drugs.
Although the AMA came into being in 1847, it wasn't until 1899 when a so called "doctor" George Simmons came into the picture.  He had zero medical training and was a journalist.
The two other dominant figures in 20th century medicine, "Dr." Fishbein and Albert Lasker were also journalists.  The two most notorious practitioners in U.S. medical history weren't even mentioned in the exhaustive work, "The Story of Medicine in America." The authors obviously wanted to separate these two famous quacks from medical history.
The AMA in 1868 formally defined quackery as "the sale or administration of drugs or treatment that are not approved by legally constituted medical authorities."
Corruption quickly started under the infamous AMA "Seal of Approval" for new products.  There was ZERO testing done on products.  The seal was obtained by how much the supplicant could afford to pay.  Interestingly, many products with the seal were being seized by the FDA because they had decomposed animal substances in them. The FTA finally issued a "cease and desists" order in 1941.
Dr. Abbott of Abbott Laboratories didn't have to pay a red cent for the "seal of approval" because he hired private detectives to dig up dirt on"Dr." Simmon's career which included details of his "so called" diplomas, records of sex charges, & medical negligence resulting in deaths.
A New York doctor wrote about the "crude and illegitimate" Simmons-Fishbein medical monopolizing methods and stated that, "almost every branch of the Federal Government active in the field of medicine was completely dominated by the Association."  This same NY doctor's discovery of the success of  vitamin E therapy for Myasthenia Gravis was deliberately concealed for more than 25 years by the AMA.
The AMA created the "Committee on Quackery" in 1963 to destroy the entire chiropractic profession.  Through the Joint Commission on Accreditation of Hospitals they imposed new requirements disallowing any arrangements with chiropractors and through the AMA Principles of Medical Ethics, they barred its members from all forms of exchange with chiropractors.  They forced the VA to refuse payments to veterans for chiropractic services.  It wasn't until 1987 when several chiropractors sued the AMA of conspiracy that the tide turned after 11 YEARS of litigation. The judge wrote a 101 page opinion and issued an Order of Permanent Injunction requiring the AMA to cease and desist from the malice and obstructionism against the chiropractic profession.
People were arrested for giving away booklets on vitamins.   Others received fines and prison sentences.  Injury was never alleged.  Heavily armed SWAT teams, often in the dead of night, broke down doors to capture elderly women and their stocks of herbal teas.
A Dr. Mendelsohn called modern medicine "The Church of Death," whose Four Holy Waters are 1) immunizations 2) fluoridated water 3) IV fluids 4) silver nitrate.
Hopefully this little lesson shows the long and concerted history of shutting down any and all medical competition.  Hopefully it also shows we need to fight hard against it.  
Those before us fought this evil and we owe it to them and ourselves to follow through.