https://livingwithlyme.us/episode-100-a-focus-on-lyme-disease-and-the-cascade-of-inflammation/
Episode 100: A Focus on Lyme Disease and the Cascade of Inflammation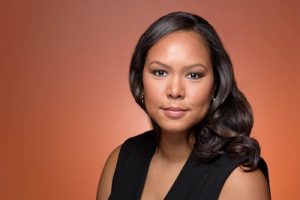 Cindy Kennedy, FNP, is joined by Dr. Jaquel Patterson, who discusses why treating Lyme Disease, a multi-layered illness, requires a multi-system approach to treatment. Dr. Patterson has 11 years of clinical experience treating Lyme and other tick-borne infections.Dr. Patterson is a nationally recognized naturopathic physician and Medical Director of Fairfield Family Health in Fairfield, Conn. She has over 11 years of clinical experience with a focus on Lyme disease, autoimmune conditions, allergies, anxiety and depression and childhood developmental disorders.
She is an active member of ILADS, AAEM, MAPS and CNPA. She has served in many taskforces throughout the state on areas such as Person-Centered Medical Home and Integrative Medicine. She is the current President for the American Association of Naturopathic Physicians and serves on the board of the Connecticut Association of Naturopathic Physicians.
Dr. Patterson has presented at large conferences like Annual World Congress Anti-Aging Medicine (A4M) Venetian, and has appeared multiple times on television, publications and radio. She has been published in Real Simple magazine, Under Armour, Fitness Pal, Natural Practitioner, Naturopathic Doctor News and Review, and the Spa Dr., amongst others, and was asked to appear on the Dr. Oz show.
Dr. Patterson is also the Medical Advisor for Zycal Bioceuticals Healthcare. In addition to her naturopathic medical degree, she has her MBA in Healthcare Management from Quinnipiac University and has her undergraduate degree from Cornell University.
Join our Facebook group: https://www.facebook.com/Livingwithlyme.us
Check out Pursue Wellness: https://pursuewellness.us/
SHOW NOTES
How do you approach a patient with possible TBI?
Is there a need to improve immunity before going after the infections?
What are some go to therapies?
What are the best ways to reduce the cascade of inflammation?
Lyme can make an opportunistic environment for old viruses to rear their ugly heads.
How does Lyme and co-infections trick the body and become a continuous fight?
How can an infected person help turn their illness around?
How is it that people are misdiagnosed with ALS and MS?
What are the contributing factors for Lyme to be spreading around the world?
Along with awareness are there any other preventable options you suggest?
How to get more healthcare professionals on board with a Lyme diagnosis?