https://www.lymedisease.org/fries-congress-lyme-summary/
Lyme advocates push for funding and accountability–and Congress agrees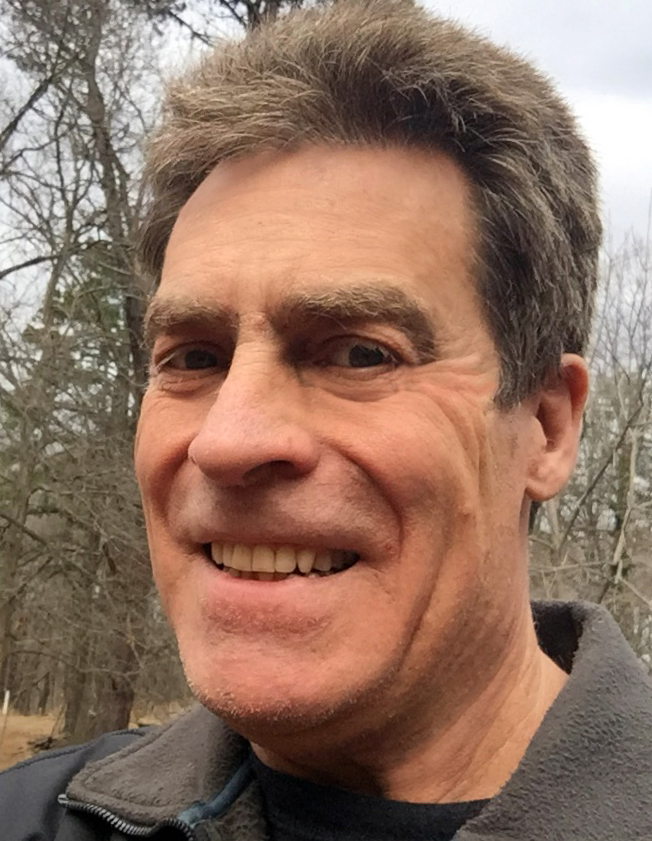 Advocates on behalf of patients with Lyme and other tick-borne diseases made some headway on Capitol Hill in 2019. Of course, much work still lies before us.
Bruce Fries is President of the Patient Centered Care Advocacy Group. He provides this summary of what transpired–and what may await us in 2020.
By Bruce Fries
The federal budget for Fiscal Year 2020 includes several important provisions promoted by Lyme disease advocates working with members of Congress. Here are highlights:
A $2 million funding increase for CDC's Lyme disease program—from $12 million to $14 million. This increase was included in the "minibus" appropriations bill signed into law on December 20, 2019.
The House and Senate Appropriations Committees issued report language containing directives to improve accountability,  transparency and performance of CDC and NIH programs for Lyme disease. Improved accountability should help boost program performance and ensure that the new funding is used in accordance with congressional intent.
The Kay Hagan TICK Act, passed as part of the same minibus appropriations bill, provides additional funding for the broader category of vector-borne diseases. The TICK Act directs the U.S. Department of Health & Human Services (HHS) to develop a national strategy to combat "vector-borne diseases, including tick-borne diseases." It also authorizes $150 million in funding over five years to support centers of excellence and cooperative agreements with state and local health departments. The Lyme-specific language was removed from the final bill, so additional work needs to be done through the appropriations process to ensure that Lyme disease receives its fair share of the funding.
Funding for the U.S. Department of Defense (DOD)  Congressionally Directed Tick-Borne Disease Research Program  (TBDRP) increased from $5 million to $7 million. The amount that goes to Lyme disease will be determined by programmatic reviewers, which include patient advocates.
A Unified Approach
Many advocates and organizations worked together to get the increase in CDC's Lyme disease funding and to get the TICK Act passed. Congressman Chris Smith of New Jersey and Senator Susan Collins of Maine were instrumental in making all of this happen.
The Patient Centered Care Advocacy Group focused on working for the increase in CDC Lyme funding. We coordinated the outreach of constituent advocates and advocacy leaders with the House and Senate Appropriations Committees, members of the House Lyme Disease Caucus, and several U.S. Senators.
We drafted a justification for the CDC Lyme funding increase and submitted public witness testimony to the House Appropriations Committee. The Lyme Disease Association and LymeDisease.org also submitted public witness testimony to support the funding request.
A key milestone was a March 25, 2019 conference call with House Appropriations Committee Chair Nita Lowey's Legislative Director. Lowey had supported a similar increase in CDC's Lyme funding several years before she became Committee Chair, so we were optimistic she would be receptive to our request. Her Legislative Director advised us on how to best format and communicate our request.
Justifying the need for an increase
The justification that we submitted detailing how the increased funding should be spent included the following:
"… The $5 million increase we are requesting is needed to expand underfunded programs in the area of prevention to identify and validate prevention and control methods; for surveillance to develop alternate surveillance techniques such as from medical records; and to improve diagnostics, using new technologies that are more accurate than antibody testing, to improve early diagnosis and treatment."
Complementing our work on the House side, Senators Richard Blumenthal of Connecticut and Kirsten Gillibrand of New York sent a joint letter to the Senate Appropriations Committee that matched our request to the House.
The House Appropriations Committee initially approved just a $1 million increase. New York Congressman Antonio Delgado submitted an amendment that increased it to $2 million. The Senate approved the $2 million increase in one chunk. The final bill was signed into law on December 20, 2019.
Report Language for Tick-Borne Diseases
In the reports that accompanied the FY 2020 Labor-HHS appropriations bill, the House and Senate Appropriations Committees included directives on how the funding should be used, along with directives to improve accountability, transparency and performance.
The House report directs CDC to use the increased funding "to intensify CDC's efforts to develop improved diagnostics and bolster critical prevention and surveillance networks."
The Senate report links the increased funding to encouraging "CDC, in coordination with NINDS and NIMH, to include in their surveillance the long-term effects of Lyme disease." The language also "directs CDC to support surveillance and prevention of Lyme disease and other high-consequence tick-borne diseases in endemic areas as well as in areas not yet considered endemic."
While not legally binding, agencies are expected to comply with directives included in the report language for their appropriations bills.
Unfortunately, CDC and NIH have a history of ignoring congressional directives for Lyme disease. Therefore, advocates need to be diligent about monitoring compliance. Furthermore, advocates must keep members of Congress informed and engaged to ensure accountability and keep the spotlight on CDC and NIH performance in combating the Lyme epidemic.
NIH Takes Action
Another major advance was publication of the NIH Strategic Plan for Tickborne Disease Research. This was followed by publication of a Notice of Special Interest: Advancing Research for Tickborne Diseases, which encourages applications to advance research activities relevant to the priorities identified in the Strategic Plan. These include:
Improve fundamental knowledge of TBDs to understand the host, vector, and pathogen factors that drive TBD pathogenesis and transmission. Elucidate the host immune mechanisms in response to and exploited by TBD pathogens.
Advance research to improve the diagnosis of TBDs using both host- and pathogen-targeted approaches, including research for rapid diagnostics and multiplex platform approaches that detect multiple tickborne pathogens.
Accelerate research to improve TBD prevention by supporting science to design, develop, and evaluate vaccines, vector control strategies, and other prevention approaches.
Promote research to improve treatment for all forms of TBDs, including studies to develop effective therapies to treat symptoms that persist after TBD treatment, therapies for non-infectious TBDs, and new antimicrobials.
Support tools and resources to advance research in understanding, preventing, diagnosing, and treating TBDs, including repositories, genomic resources, animal models, and preclinical services to aid the development and assessment of diagnostic, vaccine, and therapeutic candidates.
It's encouraging that NIH produced a comprehensive strategic plan that incorporated input from a wide variety of stakeholders. The follow-up Notice of Special Interest shows that NIH is starting to make Lyme disease a priority.
No line item for Lyme
Unlike CDC's budget, the NIH budget does not have a specific line item for Lyme disease. Money for Lyme is determined by which grants that NIH decides to fund. From FY 2018 to FY 2020, NIH spending for Lyme disease research averaged $29 million. This amount should increase significantly as more research recommended by the TBD Working Group and the NIH Strategic Plan gets approved.
On December 20, 2019, seven U.S. senators sent a letter to NIH National Institute of Allergy and Infectious Diseases ( NIAID) Director Anthony Fauci. It asks tough questions about NIH's program for Lyme disease and asks for an estimate of the funding required to implement the NIH strategic plan for tick-borne diseases. The letter puts Fauci on notice that Congress will be scrutinizing the performance of his agency in combating this epidemic.
Congressman Smith Reaches Out
In addition to working with Lyme Caucus members to push Lyme funding and promote the TICK ACT, Congressman Smith reached out to the White House and top officials at CDC and NIH to urge them to make combating Lyme disease a priority.
Rep. Smith visited the White House in November 2019 to meet with President Trump and his domestic policy director, Joe Grogan. According to an article in the Washington Examiner, Congressman Smith raised the issue of Lyme disease with President Trump and reported that "He was very engaged, and it's more than just words. The administration is doing it. It's something Trump is personally involved with, personally concerned about."
In a statement to the Asbury Park Press, Rep. Smith said, "The president has committed to doing a White House conference on tick-borne diseases." In the same article, Rep. Smith said that CDC Director Robert Redfield and NIH/NIAID Director Anthony Fauci are ready to prioritize Lyme.
Communication and Coordination
Support from Congress, key agency officials, and the White House is essential to gaining attention and funding for any major policy initiative. And within Congress, it's essential to get both the House and Senate on board. It's also critical that individuals and organizations with common goals who are lobbying for funding, legislation, or executive action communicate and coordinate with each other and present a united front.
The 116th session of Congress runs from January 3, 2019 to January 3, 2021. During the first half, the Lyme community's unified efforts saw passage of the TICK Act as well as funding increases for CDC and DOD tick-borne disease programs.
A similar level of unity was shown when the Lyme community worked together during the 114th Congress to help pass the legislation that created the HHS Tick-Borne Disease Working Group. A key recommendation of the Working Group's 2018 Report to Congress was for the NIH to develop a strategic plan for tick-borne diseases.
Going Forward
The Lyme community had a good year in terms of responsiveness, significant action, and winning increased funding by the federal government to address the epidemic of Lyme disease and associated tick-borne illnesses.
It's encouraging to see a string of advances that build on each other and provide increased attention, momentum and resources for fighting this epidemic.
Progress should continue now that Congress, Executive Branch agencies, and the White House have made combating this epidemic a priority, and with the Lyme advocacy community continuing to work together.
Click here to read the appropriations report language: Appropriations Report Language for CDC and NIH
Bruce Fries, founder and president of the Patient Centered Care Advocacy Group, is based in the Washington DC area. He frequently walks the halls of Congress, in support of the Lyme community's goals. He can be reached through his group's Facebook page.