https://danielcameronmd.com/pros-and-cons-doxycycline-children-lyme-disease/
PROS AND CONS OF DOXYCYCLINE FOR CHILDREN WITH LYME DISEASE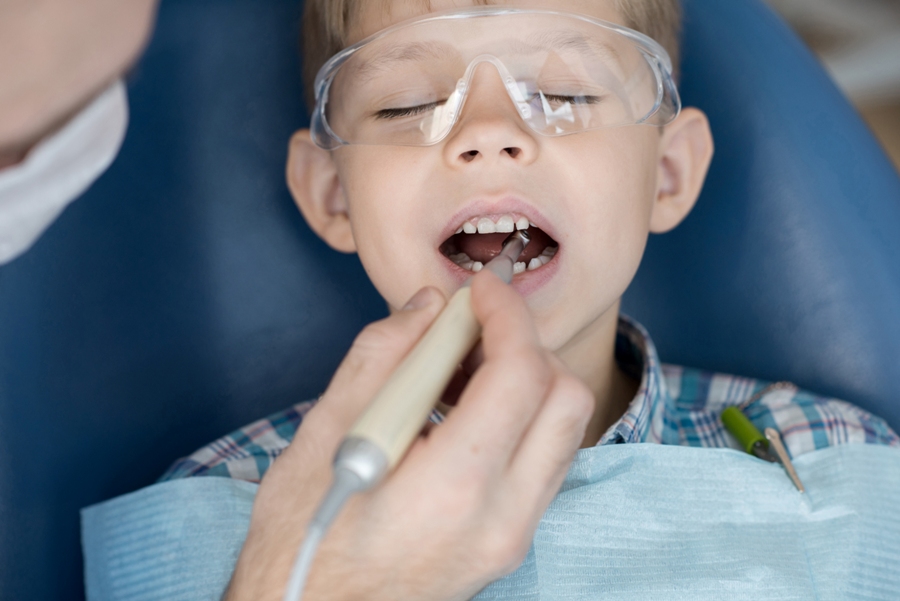 There are times when doctors need to consider whether or not to prescribe doxycycline for children with Lyme disease. The antibiotic is indicated for other tick-borne illnesses including Rocky Mountain Spotted Fever, Ehrlichia and Anaplasmosis. But doctors often avoid prescribing doxycycline to young children for fear that it may cause tooth staining, particularly when used in children less than 8 years old.

Tetracyclines, including doxycycline, are typically not recommended for treating young children with tick-borne diseases because the antibiotic may cause permanent staining of the teeth, explains Wormser and colleagues in a recently published article, "Is Doxycycline Appropriate for Routine Treatment of Young Children With Erythema Migrans?" ¹
In the article, Wormser discusses the risk to benefit ratio of prescribing the antibiotic.
"Tetracycline-induced dental staining does not spontaneously resolve, may have adverse psychological effects, and families may incur considerable expense to correct the problem."
This risk is greatest for younger children, he explains. "Because calcification of permanent teeth is largely complete by 5–6 years of age, children who are <4 years of age are at highest risk."
Doxycycline introduced
However, the risk of dental staining was expected to be less after doxycycline, a tetracycline derivative, was introduced to the market.
"Doxycycline was reported to bind calcium less avidly than does tetracycline, which could explain why doxycycline may be less likely to cause dental staining," writes Wormser.
In 2 small studies, which enrolled 89 children, doxycycline did not lead to dental staining. However, the studies were of short duration and used lower doses of the antibiotic than is typically prescribed for tick-borne illnesses.
"These new studies led to the recommendation in 2018 by the Committee on Infectious Diseases of the American Academy of Pediatrics (AAP) that a course of treatment with doxycycline (for up to 21 days) is safe to prescribe for young children with any infection responsive to this agent, specifically including early Lyme disease," writes Wormser.
Risk to benefit ratio
"The recommendation to use doxycycline in young children with early Lyme disease should be based on assessment of the risk to benefit ratio of use of this drug compared with that of other recommended antibiotics," writes Wormser.

"The recommendation to use doxycycline in children <8 years of age should require an assessment of how much doxycycline had previously been taken by a patient, including total dosage, because the risk of dental staining is directly related to cumulative exposure," he adds.
Based on the number of Lyme disease cases reported each year and the percentage of children likely affected, Wormser estimates that "more than 30,000 children <8 years of age could potentially be treated with doxycycline each year.
If the risk of dental staining were even just 1 in 1000 (0.1%)," he explains, "this would translate to >30 children annually who would develop dental staining from taking doxycycline for erythema migrans.
Use of doxycycline clearly is indicated to treat young children with Rocky Mountain Spotted Fever or with other very serious infections for which doxycycline is preferred," he adds.
Single dose of doxycycline for a tick bite
In addition, the authors discuss treating a deer tick bite with a single dose of doxycycline to prevent Lyme disease. "It seems unlikely that one dose would cause dental staining in young children," writes Wormser.
However, the authors fail to mention that no studies have demonstrated the effectiveness of a single dose of doxycycline in preventing chronic manifestations of Lyme disease.
Other antibiotics, including amoxicillin, remain an alternative for patients who do not have Rocky Mountain Spotted Fever, Ehrlichia or Anaplasmosis.
Editor's note: I use a risk to benefit ratio approach in my practice when treating Lyme disease.
References:
Wormser GP, Strle F, Shapiro ED. Is Doxycycline Appropriate for Routine Treatment of Young Children With Erythema Migrans? Pediatr Infect Dis J. 2019 Nov;38(11):1113-1114.
__________________
For more:  https://madisonarealymesupportgroup.com/2017/03/24/one-pill-of-doxy-only-reduces-prevalence-of-rash-not-lyme-disease/
Excerpt:  
Daniel J. Cameron, MD MPH, states there has only been one study (Nadelman et al) on the effectiveness of 1 pill of doxycycline and only found a reduction in the number of erythema migraines (EM) rashes compared to the placebo group.  According to him, the IDSA 1 pill of doxy approach started in 2006 despite the fact that three previous prophylactic antibiotic trials for a tick bite had failed.
https://madisonarealymesupportgroup.com/2016/11/16/will-two-pills-of-doxy-prevent-lyme/
Excerpt:
Only one study in 2001 tested this hypothesis at one hospital in New York.

For the study, the bullseye rash was the diagnostic criteria to determine if doxy prevented LD. The study actually showed that people bitten by nymphs were more likely to develop a bullseye rash and therefore diagnosed with LD in comparison with those bitten by an adult tick. None of those bitten by adult ticks developed a bullseye rash.

The Bullseye is a poor indicator of LD.

Only 50% with LD got any kind of rash and only 9% developed a bullseye.

Two pills used at the time of tick bite by a nymph prevented people from getting the bullseye – so they were not diagnosed as having LD and were excluded from the study.

So, will 2 pills of doxy prevent Lyme?

No.